Cathryn Spence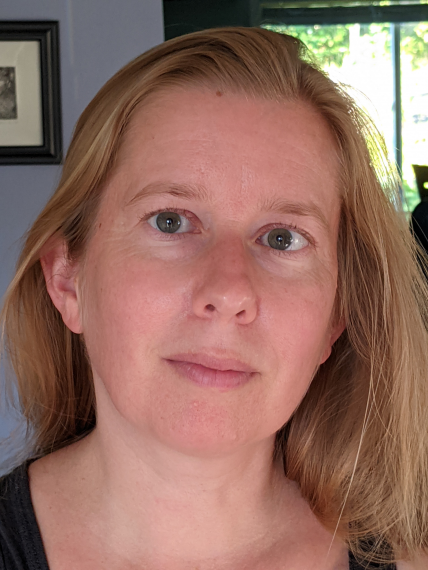 Education
PhD, University of Edinburgh, 2010
MA, University of Guelph, 2006
BA, University of King's College, 2002
Professional
University of Guelph, 2021- 
Vancouver Island University, Professor, 2016-21
Dalhousie University, Assistant Professor, 2015-16
University of New Brunswick, Saint John, Assistant Professor, 2014-15 
University of Guelph, SSHRC Postdoctoral Fellow, 2012-14 
University of Keele, Teaching Fellow, 2011-12
Dalhousie University, Course Instructor, 2011
University of Edinburgh, MSc Course Organiser, 2010 
Research
Scottish Women's and Gender History
Late Medieval and Early Modern Economic History
Social and Legal History of Late Medieval and Early Modern Britain
Urban British History
Current Research 
My research examines the economic and social history of women and gender in late medieval and early modern Scotland. My research interests include urban and economic history, and the impact of gender and socioeconomic status when navigating economic relationships in early modern Western Europe. 
My current research projects include ongoing examinations of credit relationships among early modern Scottish families, neighbourliness in pre-modern Scottish towns, and a project (with Dr Cordelia Beattie, University of Edinburgh) examining married women's property in sixteenth-century Scottish testaments.
Publications
Books
Spence, C. (2016) Women, Credit and Debt in Early Modern Scottish Towns, Manchester University Press, Gender and History series.
Spence C., and Allen, A. (eds) (2014) Edinburgh Housemaills Taxation Book, 1634-6, Boydell & Brewer for the Scottish History Society. 
Articles and Book Chapters
Spence, C., (Forthcoming) 'Value and wealth: The ends of business' in C. Rosenthal and S. Talbott (eds) A Cultural History of Business, Vol. 4, Bloomsbury.
Spence, C., (2018) 'Chapter 1: The Inhabitants of Gladstone's Land, c. 1560-1934' and 'Chapter 4: Commercial and Private Life, c. 1560-1707' in Gladstone's Land, Lawnmarket, Edinburgh: Social History, Decorative Schemes and Furnishing, National Trust for Scotland.
Spence, C., (2018) 'Merchant Trade: A Family Affair', in J. Heinonen and K. Vainio-Korhonen (eds) Women in Business Families: From Past to Present, Advances in Management and Business Studies, Routledge, pp. 67-81.
Spence, C., (2018) ''Negotiating the Economy: Gender, Status, and Debt Litigation in the Burgh Courts of Early Modern Scotland', in S. M. Butler and K. J. Kesselring (eds) Crossing Borders: Boundaries and Margins in Medieval and Early Modern Britain - Essays in Honour of Cynthia J. Neville, Brill, pp. 174-92.
Spence, C., (2017) 'Gender and Credit in Early Modern European Towns', in D. Simonton et al (eds) The Routledge Handbook of Gender and the Urban Experience, Routledge, pp. 21-32.
Spence, C. (2015) 'Fatherless Daughters and Debt Repayment Agreements in Early Modern Scotland', in E. Ewan and J. Nugent (eds) Childhood and Youth in Pre-modern Scotland, St Andrews Studies in Scottish History, Boydell & Brewer, pp. 32-46.
Spence, C. (2013) '"For his interest"?: Women and coverture in early modern Scotland', in C. Beattie and M. F. Stevens (eds) Married Women and the Law in Premodern Northwest Europe, 1200-1800, Boydell & Brewer, pp. 173-90. 
Spence, C. (2011) ''You've got "maill"': Women as Rentiers of Property in Seventeenth-Century Edinburgh', Colloquia: Journal of Central European History, vol. 18, pp. 68-80.
Spence, C. (2008) 'Women and Business in Sixteenth-Century Edinburgh: Evidence from their testaments', Journal of Scottish Historical Studies, vol. 28:1, pp. 1-19. 
Blog Posts
Spence, C. (2017) 'Why I Study Scottish History', Scottish History Network, 26 July 2017 (https://scottishhistorynetwork.wordpress.com/2017/07/26/cathryn-spence-w...)
Spence, C. (2015) 'Taxing History: Space, Place, and Gender in Early Modern Edinburgh', Gender and Work in Early Modern Europe, 2 Feb 2014 (https://workandgender.wordpress.com/2015/02/02/taxing-history-space-plac...)
Spence, C. (2014) 'What the ell?', History Links Dornoch, 19 May 2014 (http://historylinksdornoch.wordpress.com)
Spence, C. (2011) 'Women's History Month: Women, Credit and Debt in Early Modern Edinburgh', Women's History Network Blog, 27 March 2011 (https://womenshistorynetwork.org/womens-history-month-women-credit-and-d...)
Prizes and Awards
SSHRC, Connections Grant (Co-applicant), 2019 
Vancouver Island University, Gather Grant, 2019
Vancouver Island University, Time Award, 2019
Vancouver Island University, Deans' Scholarship, Research and Creative Activity Award, 2018
Women's History Network Book Prize, 2017
Catholic Record Society, Research Grant, David Rogers Fund, 2015
Strathmartine Trust, Research Grant, 2015
Society of Antiquaries of Scotland, Research Grant, 2015
SSHRC, Postdoctoral Fellowship, 2012-14
Scottish History Society, Postgraduate Prize, 2010
University of Edinburgh, Jeremiah Dalziel Prize in British History, 2009 
Women's History Scotland, Women's History Scotland Essay Prize, 2007
University of Edinburgh, Jenny Balston Scholarship, 2006-09