Carbon-smart soils used to combat climate change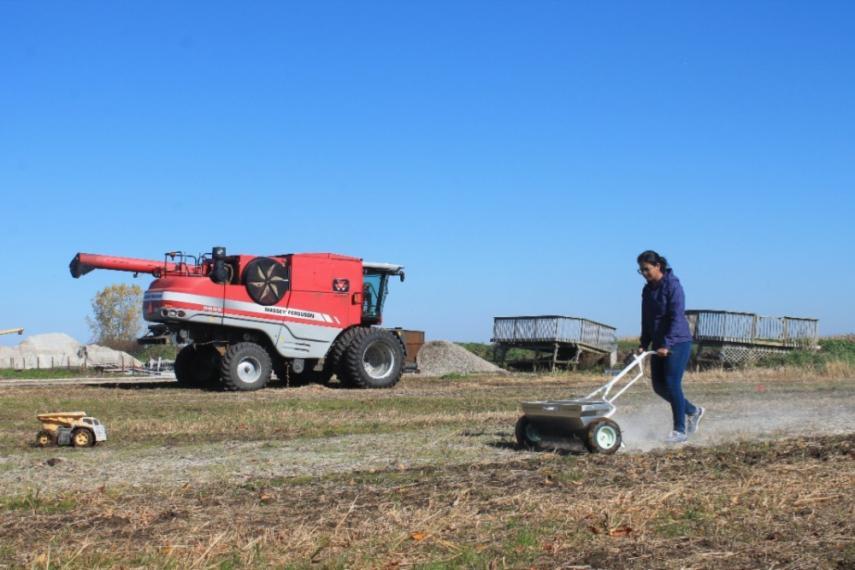 Carbon dioxide (CO2) is one of the most dominant greenhouse gasses (GHGs) that can absorb and hold heat radiated from the sun. Ever-increasing GHGs emissions have caused a significant rise in atmospheric carbon concentration in recent decades. If this trend continues, the Earth could warm by 2˚C before the end of the century, which will result in severe threats to human life and global ecosystems. Global efforts are being made to mitigate this effect by developing carbon capture and sequester (CCS) technologies. The CCS technologies involve designing ways to store atmospheric CO2 in aquatic ecosystems, soils, or rocks so that it is not released back into the atmosphere. Recently, attention is being directed towards low-cost and low-energy methods that naturally occur and are accredited as long-term solutions. Mineral carbonation, among these emerging methods, is concentrated on stabilizing carbon in solid form through the reaction of ambient CO2 and metal oxides. While this reaction (known as weathering) occurs naturally in rocks that contain calcium and magnesium silicate minerals, the practice of grinding/milling the rocks is both an effective and efficient means of carbon stabilization.
Creating carbon-smart soils
The implementation of spreading crushed rock powder that is rich in calcium and magnesium on soil provides the opportunity for carbon storage in the soil. Dr. Emily Chiang and Dr. Rafael Santos, environmental engineers within the College of Engineering and Physical Sciences, have been pioneering the development of a method to create carbon-smart soils, named enhanced rock weathering (ERW).
ERW begins with the introduction of crushed rock powder to the soil surface (e.g., agricultural fields). Atmospheric CO2 dissolves in rainwater, and when it enters the soil there is a chemical reaction that dissolves the carbon in the crushed rock power and leads to carbon sequestration.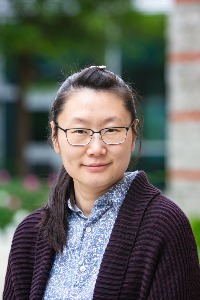 There have been several potential rock materials evaluated by researchers worldwide. However, previous research led by Chiang and Santos has found wollastonite, a mineral locally mined in Southeastern Ontario, as the one with an optimal weathering rate for long-term carbon storage.
Rewarding farmers for trapping atmospheric CO2
The research group's hard work has resulted in shaping the Puro.earth's standard on ERW. Puro.earth is the world's leading carbon crediting program that helps companies globally become carbon-neutral. In December 2022, Puro.earth released a report that outlines how carbon credit companies can reward farmers who apply ERW-suitable minerals to their fields, ultimately leading to carbon sequestration. Farmers will be able to claim upwards of $170 per tonne of carbon stored by 2030.
Chiang and Santos were among Puro.earth's team of experts who helped craft and revise the ERW standards and methodologies. "The enhanced rock weathering methodology of Puro.earth is an important tool to increase awareness about this form of negative emissions technology and to encourage its wider adoption across the world, within a well-informed framework that will lead to both climate and agronomic benefits," says Santos. The team of experts was all part of GeoRewind, which focuses specifically on ERW research. GeoRewind was founded through the Accelerator Guelph program, offered by the U of G Research Innovation Office, in 2018.
The full Puro.earth press release can be found on their website.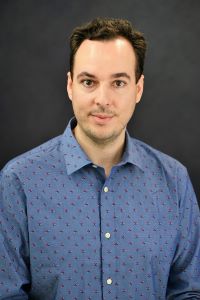 This story was written by Reza Khalidy as part of the Science Communicators: Research @ CEPS initiative. Khalidy is a PhD candidate in the School of Engineering under Dr. Rafael Santos. His research focuses on the quantification of pedogenic carbonates formed due to enhanced weathering in agricultural soil and subsoil.
Acknowledge funding sources. This work was supported Ontario Agri-Food Innovation Alliance (Gryphon's LAAIR Product Development grant UG-GLPD-2021-101200), the Canada First Research Excellence Fund (Food from Thought Product Development grant 499149), Low Carbon Innovation Fund from the Ministry of Research Innovation and Science, and Ontario Ministry of Agriculture, Food and Rural Affairs (OMAFRA) through Highly Qualified Personnel (HQP) scholarship (UG-HQP-2020-100515).
Khalidy, R., Arnaud, E., Santos, R.M. (2022). Natural and human-induced factors on the accumulation and migration of pedogenic carbonate in soil: A review, Land, 11(9), 1448.
Khalidy, R., Santos, R.M. (2021). The fate of atmospheric carbon sequestrated through weathering in mine tailings, Minerals Engineering, 163, 106767.
Khalidy, R., Haque, F., Chiang, Y.W., Santos, R.M. (2021). Monitoring Pedogenic Inorganic Carbon Accumulation Due to Weathering of Amended Silicate Minerals in Agricultural Soils, Journal of Visualized Experiments, 172, e61996.
Share this page
Find related news by keyword