Dr. Alison M. Duncan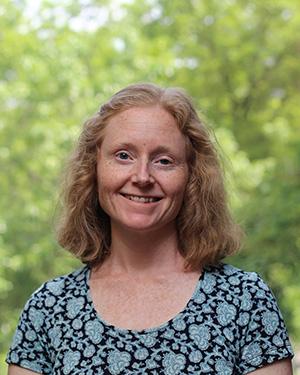 Phone number:
ext. 53416 (Office) ext. 58081 (Lab)

My longstanding interest in nutrition stems from a clinical perspective and has evolved to include a focus on the nutritional sciences. I started my studies in dietetics and continued on with graduate school in nutritional sciences, where I learned the value of research to the creation and advancement of nutrition knowledge. I very much enjoy numerous aspects of studying and researching nutrition, with one of the top aspects being its widespread application to human health.
B.A.Sc. - University of Guelph
M.Sc. - University of Toronto
Ph.D. - University of Minnesota
Registered Dietitian (RD) certification
My research interests relate to relate to the biological effects of functional foods on chronic disease-related endpoints evaluated in human intervention studies, with a particular focus on the agri-food-health continuum.  Another research interest involves exploration of the use of functional foods and natural health products (prevalence, knowledge, attitudes) in healthy and clinical populations.
Soucier VD, Doma KM, Farrell EL, Leith-Bailey ER, Duncan AM.  An examination of food neophobia in older adults. Food Quality and Preference. 2019;72:143-146.
Moravek D, Duncan AM, VanderSluis LB, Turkstra SJ, Rogers EJ, Wilson JM, Hawke A, Ramdath DD. Carbohydrate replacement of rice or potato with lentils reduces the postprandial glycemic response in healthy adults in an acute, randomized, crossover trial. Journal of Nutrition. 2018;148:535-541. (chosen as a featured and cover page article by Journal of Nutrition for their April 2018 issue). 
Keller HH, Lengyel C, Carrier N, Slaughter SE, Morrison J, Duncan AM, Steele CM, Duizer L, Brown KS, Chaudhury H, Yoon MN, Boscart V, Heckman G, Villalon L. Prevalence of inadequate micronutrient intakes of Canadian long-term care residents. Br J Nutr. 2018;119:1047-1056. 
Mirotta JA, Darlington GA, Buchholz AC, Haines J, Ma DWL, Duncan AM, Guelph Family Health Study.  Guelph Family Health Study's home-based obesity prevention intervention increases fibre and fruit intake in preschool-aged children. Canadian Journal of Dietetic Practice and Research.  2018;79:86-90.
Clark S, Duncan AM.  The role of pulses in satiety, food intake and body weight management. Journal of Functional Foods. 2017;38:612-23.
Kay B, Trigatti K, MacNeil MB, Klingel SL, Repin N, Goff HD, Wright AJ, Duncan AM.  Pudding products enriched with yellow mustard mucilage, fenugreek gum or flaxseed mucilage and matched for simulated intestinal viscosity significantly reduce postprandial peak glucose and insulin in adults at risk for type 2 diabetes.  Journal of Functional Foods.  2017;37:603-611.
Ramdath DD, Padhi EMT, Renwick S, Sarfaraz S, Duncan AM.  Beyond the cholesterol lowering effect of soy protein: a review of the health benefits of soy and its constituents on hypertension, inflammation, hyperglycemia, and obesity. Nutrients. 2017;9(4):E324.
Dainty SA, Klingel SL, Pilkey SE, McDonald E, McKeown B, Emes JM, Duncan AM. Resistant starch bagels reduce fasting and postprandial insulin in adults at risk for type 2 diabetes.  Journal of Nutrition. 2016;146:2252-2259.
Moreira-Lucas TS, Duncan AM, Rabasa-Lhoret R, Vieth R, Gibbs AL, Wolever TMS.  Effect of vitamin D supplementation on oral glucose tolerance in individuals with lowvitamin D status and increased risk for developing type 2 diabetes (EVIDENCE): a double-blind, randomized, placebo-controlled clinical trial.  Diabetes Obesity and Metabolism. 2016;19:133-141 
Ramdath DD, Renwick S, Duncan AM.  The role of pulses in diabetes.  Canadian Journal of Diabetes. 2016;40:355-363.
Padhi EMT, Hawke A, Liu R, Zhu H, Duncan AM, Tsao R, Ramdath DD. Tracking isoflavones in whole soy flour, soy muffins and the plasma of hypercholesterolemic adults. Journal of Functional Foods. 2016;24:420-428.
Padhi EMT, Blewett HJ, Duncan AM, Hawke A, Wolever TMS, Ramdath DD. Whole soy flour incorporated into a muffin and consumed at two doses of soy protein does not lower LDL cholesterol in a randomized double-blind controlled trial of hypercholesterolemic adults. Journal of Nutrition. 2015;145:2665-74.
Padhi EMT, Ramdath DD, Carson SJ, Hawke A, Blewett HJ, Wolever TMS, Vella D, Seetheraman K, Duizer LD, Duncan AM.  Liking of soy flour muffins over time and the impact of a health claim on willingness to consume.  Food Research International. 2015;77:471-77. 
Connelly AE, Tucker AJ, Kott LS, Wright AJ, Duncan AM. Modifiable lifestyle factors are associated with lower pain in adults with knee osteoarthritis.  Pain Research and Management; 2015;20:241-248.
Stratton LS, Vella MN, Sheeska J, Duncan AM.  Food neophobia is related to factors associated with functional food consumption in older adults. Food Quality and Preference. 2015;41:133-40.
Vella MN, Stratton LM, Sheeshka J, Duncan AM.  Functional food awareness and perceptions in relation to information sources in older adults. Nutrition Journal. 2014;13:44
Duncan AM, Dunn HA, Stratton LM, Vella MN.  Translating Knowledge into Dietetic Practice:  A Functional Foods for Healthy Aging Toolkit. Applied Physiology, Nutrition and Metabolism. 2014;39:600-3.
Connelly AE, Tucker AJ, Tulk H, Catapang M, Chapman L, Sheikh N, Yurchenko S, Fletcher R, Kott LS, Duncan AM, Wright AJ. 2014. High-rosmarinic acid spearmint tea in the management of knee osteoarthritis symptoms. Journal of Medicinal Foods. 2014;17:1361-1367.
NUTR*3330 Micronutrients, Phytochemicals & Health 

HHNS*6400 Functional Foods & Nutraceuticals 

HHNS*6010 Seminar in Human Health & Nutritional Sciences