Dr. Marica Bakovic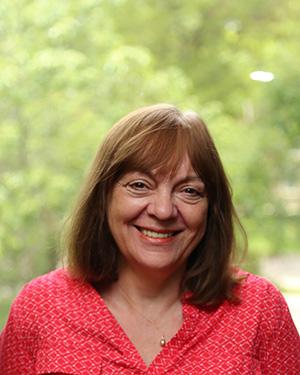 Phone number:
ext. 53764 (Office), ext. 56717 (Lab)
B.Sc. - Belgrade
M.Sc. - Belgrade
Ph.D. - Alberta
Regulation of genes involved in choline transport and phospholipid metabolism; nutrient transporters and kinetics of membrane transport; molecular and cell biology of lipids; the effect of nutrients on protein synthesis and gene expression. Nutritional genomics (nutrigenomics) of risk factors for cardiovascular disease and insulin resistance
Fagerberg CR, Taylor A, Distelmaier F, Schrøder HK, Kibæk M, Wieczorek D, Tarnopolsky M, Brady L, Larsen MJ, Jamra RA, Seibt A, Hejbøl EK, Gade E, Markovic L, Klee D, Nagy P, Rouse N, Agarwal P, Dolinsky VW, Bakovic M. Choline Transporter-Like 1 Deficiency causes a New Type of Childhood-Onset Neurodegeneration. Brain, Volume 143, Issue 1, January 2020, Pages 94–111.
Pavlovic Z, Zhu L, Pereira L, Singh RK, Cornell RB, Bakovic M. Isoform-Specific and PKC Mediated Regulation of CTP:  Phosphoethanolamine Cytidylyltransferase Phosphorylation. J. Biol. Chem. 2014. [Epub ahead of print].

Schenkel LC, Bakovic M.  Formation and Regulation of Mitochondrial Membranes. Int. J. Cell. Biol. 2014. [Epub ahead of print].

Gohil VM, Zhu L, Baker CD, Cracan V, Yaseen A, Jain M, Clish CB, Brookes PS, Bakovic M, Mootha VK. Meclizine Inhibits Mitochondrial Respiration through Direct Targeting of Cytosolic Phosphoethanolamine Metabolism. J. Biol. Chem. 2013; 288(49):35387-95.

Verbrugghe A, Bakovic M. Peculiarities of One-Carbon Metabolism in the Strict Carnivorous Cat and the Role in Feline Hepatic Lipidosis. Nutrients. 2013; 5(7):2811-35.

Pavlovic Z, Bakovic M. Regulation of Phosphatidylethanolamine Homeostasis - The Critical Role of CTP: Phosphoethanolamine Cytidylyltransferase (Pcyt2). Int. J. Mol. Sci. 2013; 14(2):2529-50.

Singh RK, Fullerton DM, Vine D, Bakovic, M. Mechanism of Hypertriglyceridemia in CTP: Phosphoethanolamine Cytidylyltransferase (Pcyt2) Deficient Mice. J. Lipid Res. 2012; 53, 1811-1822.

Duric M, Servanesen S and Bakovic M. Phosphatidylcholine Functional Foods and Nutraceuticals:  A Potential Approach to Prevent Non-Alcoholic Fatty Liver Disease. European J. Lipid Sci. Technology. 2012; 114:389-398.  

Zhu L, Bakovic M. Breast Cancer Cells Adapt to Metabolic Stress by Increasing Ethanolamine Phospholipid Synthesis and CTP: Ethanolaminephosphate Cytidylyltransferase-Pcyt2 Activity. Biochem. Cell Biol. 2012; 90(2):188-99. 

Pereira L, Girardi JP, Bakovic M. Forms, Cross-Talks, and the Role of Phospholipid Biosynthesis in Autophagy. Int. J Cell Biol. 2012:931956.

Bakovic M, Michel V. Eds (2012).  Hot Topic Mini-Review Edition on Choline In:  "Central Nervous System Agents in Medicinal Chemistry". Bentham Science Publishers. ISSN: 1871-5249.

Michel V, Bakovic M. The ubiquitous choline transporter SLC44A1. Cent. Nerv. Syst. Agents Med. Chem. 2012; 12(2):70-81.

Bakovic M. Different Systemic and Peripheral Ghrelin Responses in Metabolic Disorders. J. Pediatr. Biochem. 2012; 2(2):61-2.

Girardi JP, Pereira L, Bakovic M. De novo Synthesis of Phospholipids is Coupled with Autophagosome Formation. Med. Hypotheses. 2011; 77(6):1083-7. 
HHNS*6440 Nutrition and Gene Expression
NUTR*4360 Current Issues in Nutrigenomics