Dr. William J. Bettger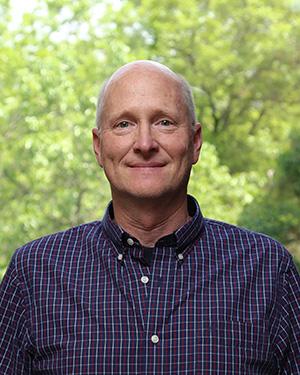 Phone number:
ext. 53747 (Office), ext. 53906 (Lab)
As an undergraduate student at the University of Missouri with some natural aptitude towards biochemistry, I landed a summer job helping in the research lab of a prominent nutritional biochemist.  My experiences in this laboratory sparked a career-long interest in cellular aspects of nutrition and of the nutritional biochemistry of essential micronutrients.  Obtaining a Ph.D. in biochemistry (trace minerals), I have studied the biochemical effects of a variety of mineral micronutrients in the food supply including zinc, copper, iron, selenium and arsenic.  A research focus on the effects of mineral elements on the structure and function of biological membranes of cells led to studies on the interactions of essential fatty acids and antioxidants with select mineral nutrients.
About 20 years ago one of my students came to me, a bit frustrated with the difficulties of working on the intricacies of the metabolism of the essential nutrient zinc, and said, "There must be more to nutrition than just a balance of essential nutrients."  This half-joking comment helped alert me to the growing body of knowledge concerning 'conditionally essential nutrients' and 'pharmacologically beneficial nutrients and natural health products.'
In the subsequent decade, I focused my research on nervonic acid and other very long chain fatty acids in sphingomyelin as nutrients that might have specific health benefits.  At the same time, I began developing courses on Functional Foods, Nutraceuticals and Natural Health Products and integrating them into the B.Sc. Nutritional Sciences Curriculum.  This interest in curriculum design led to my current emphasis on research and scholarship in teaching, learning and knowledge transfer.  I am a member of the Departmental Teaching, Learning and Knowledge Transfer Research Group and participate in multiple educational research and practice endeavours at the College and University levels.
B.Sc. - Missouri
Ph.D. - Missouri
My research and scholarship are primarily in the area of teaching, learning and knowledge transfer in the life and health sciences. In terms of teaching and learning, my primary areas of expertise are:
Curriculum design according to the new University of Guelph Learning Outcomes
Community-engaged, project-based learning
Creativity as a key Learning Outcome for student career development
In terms of knowledge transfer, my primary areas of expertise are:
Incorporating functional food and nutraceutical concepts into the design and practice of Lifestyle Medicine
Promoting studies of human anatomy as a foundation for the teaching and learning of Lifestyle Medicine in the general public
Boyd S, Carson S, Clarke E, Fehr A, Minty L, Racey M, Taylor J, Newton G, Bettger W.  Community-Engaged, Project-based Learning in a Graduate Course that Reinforces the New University of Guelph Learning Outcomes:  A Comparative Case Study.  Teaching and Learning Innovations Journal.  2013; Vol. 16. 
Bradley N, Jadeski L, Newton G, Ritchie K, Merrett S, Bettger W.  The use of a D2L Website to Serve as the Central Hub of a Network for the Scholarship of Teaching and Learning (SoTL) in an Academic Department.  Teaching and Learning Innovations Journal.  2012; Vol. 15.
BIOL*1080 - Biological Concepts of Health
NUTR*3390 - Applied Nutritional and Nutraceutical Sciences I 
HBNS*6410 - Applied Functional Foods and Nutraceuticals 
HK* 4510 - Teaching, Learning and Knowledge Transfer