Dr. Colin Cooper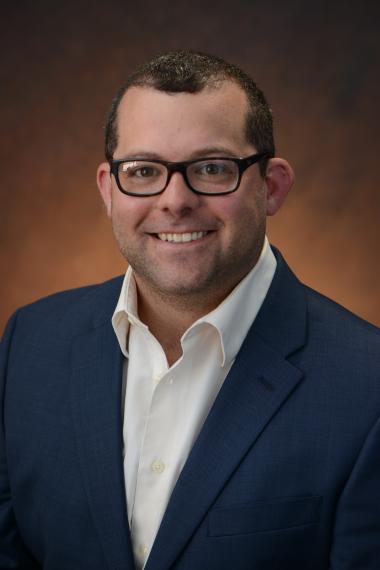 Undergraduate Teaching Coordinator
Department of Molecular and Cellular Biology
Colin is the lab coordinator and demonstrator for BIOC*4540 and BIOC*3570. He obtained his BSc and MSc in Cell Biology and Genetics from Western University and his PhD in Biochemistry and Microbiology from McMaster University. His PhD thesis focused on the proteins required for Salmonella to maintain an infection in a host cell.
Teaching in the classroom, laboratory, and in the field, has given Colin the opportunity to interact with students in a variety of learning situations. Engaging students in the active learning environment of the laboratory is his primary focus, with the goal of giving each student a rewarding start to their biochemistry career.
When not teaching, Colin enjoys spending time with his family, or perfecting his latest craft beer recipe.
Selected Publications:
Cooper CA, Mainprize IL, Nickerson NN. 2015. Genetic, Biochemical, and Structural Analyses of Bacterial Surface Polysaccharides. Adv Exp Med Biol. 883:295-315.
Cooper CA, Mulder DT, Allison SE, Pilar AV, Coombes BK. 2013. The SseC translocon component in Salmonella enterica serovar Typhimurium is chaperoned by SscA. BMC Microbiol. 13:221.
Pilar AV, Reid-Yu SA, Cooper CA, Mulder DT, Coombes BK. 2012. GogB is an anti-inflammatory effector that limits tissue damage during Salmonella infection through interaction with human FBXO22 and Skp1. PLoS Pathog. 8(6):e1002773.
Cooper CA, Zhang K, Andres SN, Fang Y, Kaniuk NA, Hannemann M, Brumell JH, Foster LJ, Junop MS, Coombes BK. 2010. Structural and biochemical characterization of SrcA, a multi-cargo type III secretion chaperone in Salmonella required for pathogenic association with a host. PLoS Pathog. 6(2):e1000751.
Cooper CA, Walsh LA, Damjanovski S. 2007. Peroxisome biogenesis occurs in late dorsal-anterior structures in the development of Xenopus laevis. Dev Dyn. 236(12):3554-61.