Dr. Emma Allen-Vercoe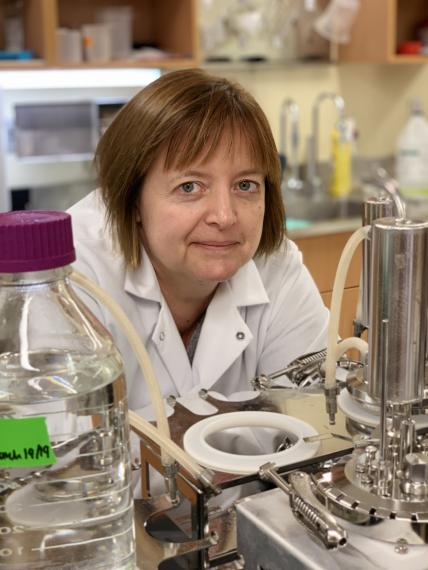 Professor, Canada Research Chair
Department of Molecular and Cellular Biology
I began my research career with undergraduate and graduate studies at the Central Veterinary Laboratories (now Veterinary Laboratories Agency) and the Centre for Applied and Microbiological Research (CAMR, now the Health Protection Agency), UK, under the direction of Prof. Martin Woodward. There, I studied the enteric pathogen Salmonella enterica serovar Enteritidis, and developed a sound appreciation of the many obstacles that a enteric pathogen must overcome in the gut in order to cause disease. I became fascinated by the huge arsenal of virulence factors required by enteric pathogens in order to survive and proliferate in the gut environment.
I spent a brief postdoctoral period at CAMR, learning to work with technically challenging pathogens such as Mycobacterium tuberculosis and Campylobacter jejuni, before I relocated to Canada in 2001 to start a postdoctoral position at the University of Calgary, under the joint direction of Drs. Rebekah DeVinney and Mike Surette. Here I worked on Enteropathogenic and Enterohemorrhagic E. coli (EPEC and EHEC), using cell and molecular biology techniques to probe the fascinating interactions of their type III secretion systems with host cells. 

I had always been interested in learning more about the normal microbial population inside the human gut, and in 2004 I was fortunate enough to win a Fellow-to-Faculty Transition award through the Canadian Association of Gastroenterology. This award allowed me to develop an independent research program aimed at the study of the normal human microbiota and its influence on human health and disease, a program that I brought with me to Guelph in December 2007.
Since I've been here, with thanks to my very talented staff and students I have built a world-class anaerobic microbiology facility and directed it both towards answering fundamental research questions, and to create translational opportunities to move the science into the clinic.  In 2013, I co-founded NuBiyota, a company whose mission is to develop "Microbial Ecosystem Therapeutics" to treat disorders that have gut microbial dysbiosis as a root cause.

My motto: "My microbes told me to do it"
My hobbies: Gardening, reading, reading about gardening
B.Sc. (Hons) Biochemistry, University of London
Ph.D. Molecular Biology, Open University in conjunction with CAMR, UK 
Post-doctoral fellow, University of Calgary
Research in my laboratory is focused on the study of the normal human gut microbiota, both in disease and in health. The research can be loosely divided into several main areas centered on fundamental questions in the field of microbial ecology of the gut:
WHAT GROWS THERE?
The microbial world inside the human gut, though not without an intrinsic 'ick' factor, is a fascinating place, brimming with diversity on an enormous scale, but yet very poorly understood. While molecular signatures have shown that the microbiota community within the gut can contain many hundreds of bacterial species, only a small percentage of these species are understood in terms of their biology. The lack of knowledge in this area stems from the fact that, as yet, the conditions required to culture most of the bacterial species resident in the human gut are not well understood. In my laboratory, we are developing new techniques to culture and study novel bacterial species from the gut in order to better understand how these species might contribute to the remarkable homeostasis of the microbiota community as a whole. Central to our research approach, we have developed a continuous culture system to model the bacterial communities within the distal gut, the most densely populated part of the human body in terms of microbes. Dubbed the Robogut, our model contributes to many of the projects within the lab. Click this link to see a recent piece featuring this work on CBC's Quirks and Quarks' radio show. Click this link to see members of my lab explain the system in detail.
We have enjoyed an extensive collaboration with the Broad Institute in Cambridge, Massachusetts, whereby we have provided a significant number of the bacterial isolates requested for genome sequencing through the Human Microbiome Project. We remain working closely with elements of this project, including the production of microbiological standards for HMP sequencing projects.
HOW DOES THE GUT MICROBIOTA RESPOND TO ITS ENVIRONMENT?
We are interested in the metabolic output of the gut microbiota and how this changes in response to environmental stimuli. We are interested in the response of the gut microbiota to drugs, food additives, and host proteins. We have developed NMR as a tool for shotgun metabolomics of microbial ecosystems to help us understand metabolic shifts in response to microbiota perturbation. We currently apply this approach to the study of several diseases, including type 1 diabetes, colorectal cancer and IBD.
We are also interested in the role of the virobiome – the viral microbiome, in intestinal health. Viruses are the most numerous components of the human gut microbiome, but their role in ecosystem development and dynamics is not well understood. The Robogut system offers us the perfect opportunity to study the interaction of the virome with the cellular components of the gut microbial ecosystem.

WHICH BACTERIAL SPECIES OF THE NORMAL MICROBIOTA CAN CONTRIBUTE TO HEALTH/DISEASE?

In a healthy person, despite the constantly changing environment within the gut, the resident microbiota maintain a largely homeostatic balance that is unique to the host. It is becoming increasingly clear that when this balance is shifted, the consequences to the host can be highly detrimental. My lab studies several key diseases with connections to the gut microbiota: Colorectal cancer, Type 1 and Type 2 diabetes.
BEYOND THE HUMAN MICROBIOTA
We are also applying our knowledge gained from study and culture of the human gut microbiota to the honey bee gut microbiota, since we believe that the issues associated with interference of the balance of the gut microbiota extend also to insects, and that our understanding of the human gut microbiota will help us to approach the problem of the recent and unsustainable losses of pollinators in the environment.

Colorectal cancer is one of the leading forms of cancer in the world. In 2011, in collaboration with the BC Cancer Agency, our lab helped to demonstrate the overabundance of a particular anaerobic species, Fusobacterium nucleatum, in colorectal cancer tumours. This fascinating finding has opened the door to many further studies that are now underway to try to characterize the role that this enigmatic species may have in disease.  In my lab, we are focused on understanding how F. nucleatum interacts with host cells to cause disease, and how this process is affected by factors such as host diet, existing microbiome and antibiotic use. 
Type 1 and Type 2 Diabetes (T1D and T2D).  T1D is a serious metabolic disease where the body has difficulty in regulating blood sugar levels, as a result of the pancreas producing insufficient amounts of insulin.  There is a growing amount of evidence that the gut microbiota plays an important role in the development of T1D. In particular, exposure to certain microbial species found in the gut may trigger an autoimmune response to the insulin-producing cells of the pancreas in susceptible individuals. T2D is an acquired metabolic disease where the pancreas becomes less efficient at producing insulin, and cells respond poorly to the insulin that is produced.  This disease was once thought to be associated only with older onset, but increasingly younger people are now suffering from this disease.  T2D also seems to be associated with a less diverse gut microbiome.   Our lab is working in collaboration with the lab of Jayne Danska, Sick Kids, to try to understand how, and which, gut microbes contribute to diabetes of both types.
What are the consequences of our "missing microbiota"?
It is generally accepted that humans in the western world are colonized by a less diverse ecosystem than those of people who live without modern conveniences, such as hunter-gatherer tribespeople. We are interested to understand what is different about the hunter-gatherer gut microbiome in terms of the metabolism of the 'missing microbes' by culturing and studying these species, and determining how they respond to different dietary substrates, both as single strains as well as within whole ecosystems.
Understanding the honey bee microbiome
A new and very exciting area for the lab is the study of the honey bee microbiome.  There is currently a decline in the fitness of honey bee colonies that is leading to overwintering losses in Canada that are unsustainable.  Just as for humans, the honeybee gut microbiome is critical for health. We are working to determine whether manipulating the honey bee gut microbiome may increase their fitness through multiple experiments and models that use microbial culture as central components.  As well, we have pioneered the Canadian Bee Gut Project, a Food from Thought-funded initiative to map honey bee gut microbiomes across Canada, to help us understand the landscape of this important microbial ecosystem and how it correlates with bee health in the face of different environmental pressures.
*Cancer Research UK (CRUK)

*National Institutes of Health, (NIH)

*Food From Thought Thematic Research Fund III

*Canadian Institutes of Health Research, (CIHR)

*Canadian Foundation for Innovation, (CFI)

Ontario Ministry of Agriculture, Food and Rural Affairs, (OMAFRA) 

Natural Sciences and Engineering Research Council (NSERC)

The Juvenile Diabetes Research Institute (JDRF)

Pulse Crops (Canada) Association

The Canadian Cancer Research Institute

Crohn's and Colitis Canada, (CCC)

US Department of Defense Congressionally Directed Medical Research Program (CDMRP)

Physician's Services Incorporated (PSI)

The Southeastern Ontario Academic Medical Organization (SEAMO)

Ontario Ministry of Research and Innovation, (OMRI) 

Ontario Centres of Excellence (OCE)

The Autism Research Institute
Past and *Present
Publications (since 2019) 
* indicates EAV lab member
*Ruiz-Rico M, *Renwick S, Allen-Vercoe E, Barat JM. In vitro susceptibility of human gut microbes to potential food preservatives based on immobilized phenolic compounds. Food Chem. 2022 Jun 1;378:132136. 

Despins CA, Brown SD, *Robinson AV, Mungall AJ, Allen-Vercoe E, Holt RA. Modulation of the Host Cell Transcriptome and Epigenome by Fusobacterium nucleatum.mBio. 2021 Oct 26;12(5):e0206221.

Pauer H, Teixeira FL, *Robinson AV, Parente TE, De Melo MAF, Lobo LA, Domingues RMCP, Allen-Vercoe E, Ferreira RBR, Antunes LCM.Bioactive small molecules produced by the human gut microbiome modulate Vibrio cholerae sessile and planktonic lifestyles. Gut Microbes. 2021 Jan-Dec;13(1):1-19.
Kao D, Wong K, Franz R, *Cochrane K, *Sherriff K, Chui L, Lloyd C, Roach B, Bai AD, Petrof EO, Allen-Vercoe E. The effect of a microbial ecosystem therapeutic (MET-2) on recurrent Clostridioides difficile infection: a phase 1, open-label, single-group trial. Lancet Gastroenterol Hepatol. 2021 Apr;6(4):282-291

*Renwick S, *Ganobis CM, *Elder RA, *Gianetto-Hill C, *Higgins G, *Robinson AV, *Vancuren SJ, *Wilde J, Allen-Vercoe E. Culturing Human Gut Microbiomes in the Laboratory. Annu Rev Microbiol. 2021 Oct 8;75:49-69. 

Bayer G, *Ganobis CM, Allen-Vercoe E, Philpott DJ. Defined gut microbial communities: promising tools to understand and combat disease. Microbes Infect. 2021 Jul-Aug;23(6-7):104816.

Starke R, *Oliphant K, Jehmlich N, Schäpe SS, Sachsenberg T, Kohlbacher O, Allen-Vercoe E, von Bergen M. Tracing incorporation of heavy water into proteins for species-specific metabolic activity in complex communities. J Proteomics. 2020 Jun 30;222:103791.

Bisanz JE, Soto-Perez P, Noecker C, Aksenov AA, Lam KN, Kenney GE, Bess EN, Haiser HJ, Kyaw TS, Yu FB, Rekdal VM, Ha CWY, Devkota S, Balskus EP, Dorrestein PC, Allen-Vercoe E, Turnbaugh PJ. A Genomic Toolkit for the Mechanistic Dissection of Intractable Human Gut Bacteria. Cell Host Microbe. 2020 Jun 10;27(6):1001-1013.e9.

*Oliphant K, *Cochrane K, *Schroeter K, *Daigneault MC, *Yen S, Verdu EF, Allen-Vercoe E.Effects of Antibiotic Pretreatment of an Ulcerative Colitis-Derived Fecal Microbial Community on the Integration of Therapeutic Bacteria In Vitro. mSystems. 2020 Jan 28;5(1):e00404-19. 
Prudhomme N, *Gianetto-Hill C, Pastora R, Cheung WF, Allen-Vercoe E, McLean MD, Cossar D, Geddes-McAlister J. Quantitative proteomic profiling of shake flask versus bioreactor growth reveals distinct responses of Agrobacterium tumefaciens for preparation in molecular pharming. Can J Microbiol. 2021 Jan;67(1):75-84.
*Cochrane K, *Robinson AV, Holt RA, Allen-Vercoe E. A survey of Fusobacterium nucleatum genes modulated by host cell infection. Microb Genom. 2020 Feb;6(2):e000300 

Lohmann P, Schäpe SS, Haange SB, *Oliphant K, Allen-Vercoe E, Jehmlich N, Von Bergen M.Function is what counts: how microbial community complexity affects species, proteome and pathway coverage in metaproteomics. Expert Rev Proteomics. 2020 Feb;17(2):163-173.

Pradhananga S, Tashtush AA, Allen-Vercoe E, Petrof EO, Lomax AE. Protease-dependent excitation of nodose ganglion neurons by commensal gut bacteria.

 

J Physiol. 2020 Jun;598(11):2137-2151. 

*Ganobis CM, Al-Abdul-Wahid MS, *Renwick S, *Yen S, *Carriero C, Aucoin MG, Allen-Vercoe E. 1D 1 H NMR as a Tool for Fecal Metabolomics. Curr Protoc Chem Biol. 2020 Sep;12(3):e83.

Mistry P, Reitz CJ, Khatua TN, Rasouli M, *Oliphant K, Young ME, Allen-Vercoe E, Martino TA. Circadian influence on the microbiome improves heart failure outcomes. J Mol Cell Cardiol. 2020 Dec;149:54-72. 

Allen-Vercoe E, Coburn B. A Microbiota-Derived Metabolite Augments Cancer Immunotherapy Responses in Mice.

Cancer Cell. 2020 Oct 12;38(4):452-453. 

Wylensek D, Hitch TCA, Riedel T, Afrizal A, Kumar N, Wortmann E, Liu T, Devendran S, Lesker TR, Hernández SB, Heine V, Buhl EM, M D'Agostino P, Cumbo F, Fischöder T, Wyschkon M, Looft T, *Parreira VR, Abt B, Doden HL, Ly L, Alves JMP, Reichlin M, Flisikowski K, Suarez LN, Neumann AP, Suen G, de Wouters T, Rohn S, Lagkouvardos I, Allen-Vercoe E, Spröer C, Bunk B, Taverne-Thiele AJ, Giesbers M, Wells JM, Neuhaus K, Schnieke A, Cava F, Segata N, Elling L, Strowig T, Ridlon JM, Gulder TAM, Overmann J, Clavel T.  A collection of bacterial isolates from the pig intestine reveals functional and taxonomic diversity. Nat Commun. 2020 Dec 15;11(1):6389.

*Cochrane, K., *Robinson, A., Holt, RA, Allen-Vercoe E., A survey of Fusobacterium nucleatum genes modulated by host cell infection. Microbial Genomics 2019 6(2):e000300.
*Oliphant K, *Parreira VR, *Cochrane K, Allen-Vercoe E.  Drivers of human gut microbial community assembly: coadaptation, determinism and stochasticity. ISME J. 2019 Sep 2. doi: 10.1038/s41396-019-0498-5
Allen-Vercoe E, Carmical JR, Forry SP, Sinha R, Gail MH.  Perspectives for Consideration in the Development of Microbial Cell Reference Materials. Cancer Epidemiol Biomarkers Prev. 2019 Sep 12. pii: cebp.0557.2019. doi: 10.1158/1055-9965.EPI-19-0557.
*Watkins C, Murphy K, *Yen S, Carafa I, Dempsey EM, O' Shea CA, Allen-Vercoe E, Ross RP, Stanton C, Ryan CA. Effects of therapeutic hypothermia on the gut microbiota and metabolome of infants suffering hypoxic-ischemic encephalopathy at birth. Int. J. Biochem. Cell Biol. 93 2017, 110-118
*Oliphant K, Allen-Vercoe E.  Macronutrient metabolism by the human gut microbiome: major fermentation by-products and their impact on host health. Microbiome. 2019;7(1):91. doi: 10.1186/s40168-019-0704-8.
Hold GL, Allen-Vercoe E.  Gut microbial biofilm composition and organisation holds the key to CRC. Nat Rev Gastroenterol Hepatol. 2019 ;16(6):329-330. doi: 10.1038/s41575-019-0148-4.
Paun A, Yau C, Meshkibaf S, *Daigneault MC, Marandi L, Mortin-Toth S, Bar-Or A, Allen-Vercoe E, Poussier P, Danska JS. Association of HLA-dependent islet autoimmunity with systemic antibody responses to intestinal commensal bacteria in children. Sci Immunol. 2019 Feb 1;4(32). pii: eaau8125. doi: 10.1126/sciimmunol.aau8125.
*Carlucci C, *Jones CS, *Oliphant K, *Yen S, *Daigneault M, *Carriero C, *Robinson A, Petrof EO, Weese JS, Allen-Vercoe E. Effects of defined gut microbial ecosystem components on virulence determinants of Clostridioides difficile. Sci Rep. 2019 Jan 29;9(1):885. doi: 10.1038/s41598-018-37547-x
Link to complete set of publications: https://www.ncbi.nlm.nih.gov/pubmed/?term=llen-vercoe
Availability of microbial strains
The lab is often asked for stocks of microbial strains that have been deposited to the HMP reference genome collection (and that are not available through BEI Resources), or that are otherwise available in our considerable library of gut and oral microbial isolates. We are very happy to help, although the work has increased in volume in recent years. Therefore, we now ask that our requestors contribute to the cost of the preparation and QC of outgoing strains. Our standard cost is CAD$150 per strain (or CAD$400 to 'for profit' enterprise), as well as the cost of shipping. Requestors are responsible for acquisition of any import permits, as required. Some strains may be subject to the execution of a Materials Transfer Agreement (MTA) between the University of Guelph and the requestor's institution. Please address any questions about strain availability/MTA execution to Dr. Allen-Vercoe (eav@uoguelph.ca). Please note that many strains within our collection are fastidious anaerobes and require specific conditions for culture. gDNA can be prepared on request. 
The NuBiyota Team

Dr. Kathleen Schroeter
Process and Production Manager, NuBiyota
Kathleen is working on various aspects of manufacture and quality control of microbial ecosystem therapeutics products.
Hobbies: Sports, sports and more sports, reading, gaming, cooking, hiking, spending time with her dogs 
Motto: "May the force be with you"
kathleen.schroeter@nubiyota.com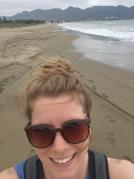 Dr. Kyla Cochrane
Research and Bioinformatics Manager, NuBiyota
Kyla is NuBiyota's bioinformatics expert and also manages the company's research efforts. She lends her skills to the development of novel microbial ecosystem therapeutics.
Hobbies: Painting, travel and my cat, Jones.
Motto: "Think twice, code once"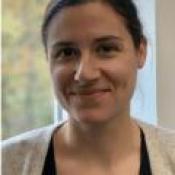 Michelle Daigneault
M.Sc., QA/QC Manager
Michelle contributes her considerable expertise to lead the work required to ensure that our drug products are compliant with regulatory stipulations. 
Hobbies: Volleyball, addictive TV shows, more volleyball...
Motto: "Hakuna matata"
michelle.daigneault@nubiyota.com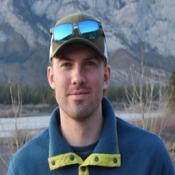 Stewart McLellan
Hobbies: Hiking, fishing, golfing and tennis.
Motto: "Life's a garden. Dig it."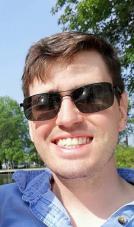 Craig Moore
Hobbies: Star Wars, Reading, Board/Video games, and spending time at the cottage
Motto: "Never tell me the odds"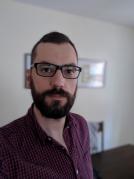 Keith Sherriff
Hobbies: Ultimate Frisbee, golf, and cooking 
Motto: Don't Panic 
 

Simone Renwick
Congratulations to Simone Renwick, Ph.D. June 2022! Simone's project examined gut microbial ecosystems derived from children in the DIABIMMUNE cohort, particularly with respect to their interaction with the humna milk aligosaccharides.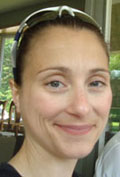 Jackie Strauss
Congratulations to Jackie Strauss, Ph.D. September 2011! Jackie's project was focused on understanding the role of the anaerobic pathogen, Fusobacterium nucleatum, in the etiology of IBD.

Julie McDonald
Congratulations to Julie McDonald, PhD. May 2013! Julie's project focused on developing the Roboguts as a model of the human distal gut microbial ecosystem. Her project also examined the role of gut microbial biofilms in the maintenance of homeostasis during stress.

Ian Brown
Congratulations to Ian Brown, M.Sc. June 2014. Ian studied the human distal gut microbiota's response to different resistant starches derived from novel lines of maize.

Kathleen Schroeter
Congratulations to Kathleen Schroeter, PhD August 2014! Kathleen studied the role of various microbiota groups in biofilm formation in the distal gut.
Co-supervised by Dr. Cezar Khursigara.

Erin Bolte
Congratulations to Erin Bolte, MSc April 2015!
Erin investigated the metabolic output of whole gut microbial communities cultured from autism spectrum disorder patients in the Roboguts, and assessed the effect of these metabolites on gut colonocytes in vitro.

Mike Toh
Congratulations to Mike Toh, PhD December 2015!
Co-supervised by Dr. Terry Van Raay, MCB, Mike developed the zebrafish embryo model as an innovative system to study the effects of gut bacterial metabolites on development, including neurogenesis and behaviour.

Kyla Cochrane
Congratulations to Kyla Cochrane, PhD February 2016! Kyla investigated virulence factors of Fusobacterium nucleatum as well as attempted to understand infectious synergies of F. nucleatum with other gut microbial species.

Christian Carlucci
Congratulations to Christian Carlucci, PhD March 2017! Christian used the Roboguts to model the RePOOPulate ecosystem and to define the microbial species within this ecosystem and others like it that promote ecosystem robustness and resilience, with a particular emphasis on understanding potential mechanisms of action against C.difficile infection.

Kaitlyn Oliphant
Congratulations to Kaitlyn Oliphant, PhD December 2018! Kaitlyn used the Roboguts to uncover some of the enigmatic drivers of gut microbial ecosystem dynamics.

Sandi Yen
Congratulations to Sandi Yen, PhD September 2019! Sandi developed a model of the premature infant gut microbiome and used it to understand factors that influence its robustness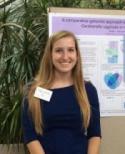 Sarah Vancuren
Congratulations to Sarah Vancuren, MSc. December 2021! Sarah studied the Yanomami gutmicrobiome, and the effect of diet on ecosystem structure.

Riley Elder
Congratulations to Riley Elder, MSc. May 2022! Co-supervised by Dr. David Josephy, MCB, Riley studied the reduction of azo food dyes by the human gut microbiome.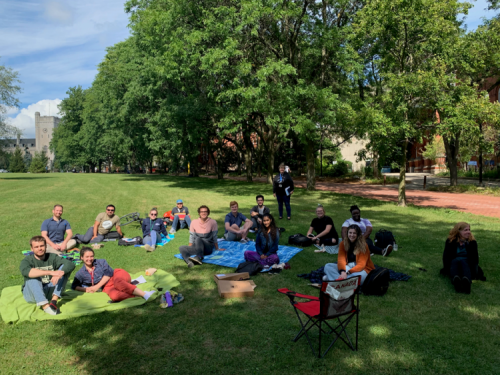 Emerging from the pandemic into the sunshine, September 2021!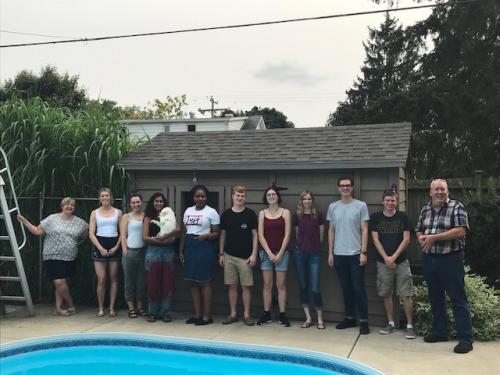 Some of the Allen-Vercoe lab, August 2018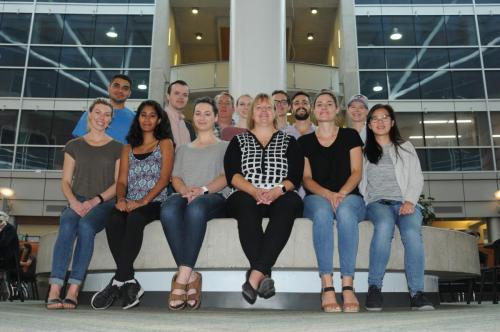 Some of the Allen-Vercoe lab, September 2017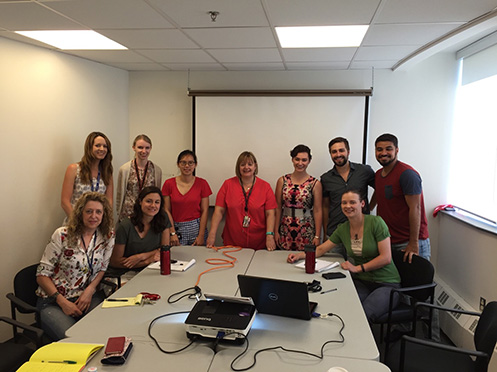 (Most of) the Allen-Vercoe Lab, Summer 2016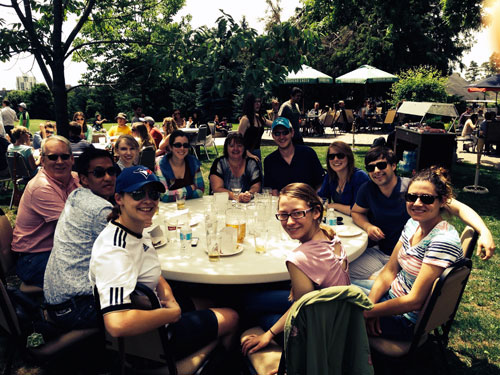 The Allen-Vercoe Lab, CBS BBQ, June 2014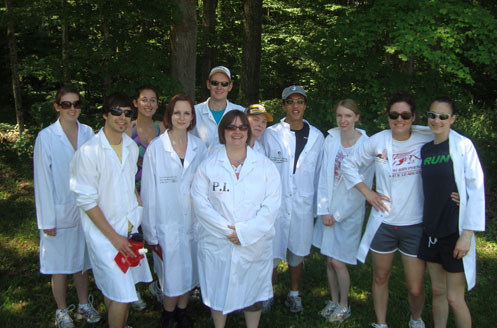 The Allen-Vercoe lab, Gutsy Walk for the CCFC, June 2012
The Allen-Vercoe Lab Personnel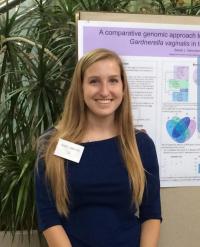 Sarah Vancuren
Research Technician
I work around the lab to keep everything in tip-top shape! I work closely on a project with the Yanomami, a group of hunter-gatherers in the Amazon rainforest that are not exposed to an industrial lifestyle. Traditional populations harbour microbes missing from Western populations which may have important consequences to human health. I am interested in approaching this project from the angle of the gut microbiota using cultivation techniques such as use of the Robogut system. The results of this project will help us better understand the historic role of the human gut microbiome, and if re-introducing lost species could improve the functionality of the gut microbiome of westernized populations.
Motto: "Just keep swimming!"
Hobbies: "Reading, knitting, catching up on corny TV shows"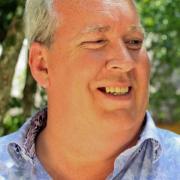 Chris Ambrose
Lab Manager
Chris does all the things that keep the lab running smoothly, including animal work, biosafety, purchasing and accounting, shipping and receiving paperwork, due diligence and maintenance & repair of equipment. He also is the go-to person for batch and chemostat fermentation method development.
Motto: "If you're not going to do it right, don't bother!"
Hobbies: Watching bad reality TV shows, wind-gazing, fixing stuff. 
cambrose@uoguelph.ca   x 58007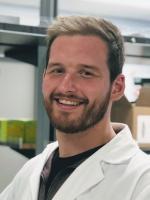 Dr. Brendan Daisley
Postdoctoral Researcher
I am passionately interested in the underlying mechanisms of host-microbiota-xenobiotic interactions, big-data analytics in bioinformatics, and the development of microbial-based solutions to address large scale environmental concerns. In particular, one major research focus of mine is how beneficial microorganisms (especially bacteria, fungi, and archaea) can help support agricultural processes and global food security through improving the health of important pollinator insects, such as the honey bee.
Similar to humans, honey bees possess a co-evolved set of symbiotic microorganisms within their gut microbiota that help to promote health in multifaceted ways. While mounting evidence suggests that a loss and/or imbalance of these symbionts (i.e. microbial dysbiosis) is a predominant factor in honey bee population decline, it remains unclear what is driving these microbial changes, or the exact species involved. During my PhD studies in the Reid lab at Western University, I developed a bacterial delivery system for honey bees (known as the 'BioPatty') and demonstrated that hive supplementation with three immunostimulatory strains of lactobacilli (LX3 combo) could largely mitigate the immune deficits associated with antibiotic-induced microbiota damage. Despite the LX3 benefits, microbiota analysis with BEExact (a novel metaxonomic database tool for identification of microbial 'dark matter' in the hive) suggested that certain host-associated taxa were not recoverable and may be irreversibly lost following broad-spectrum antimicrobial exposure.
Following up on these findings, my postdoctoral research in the Allen-Vercoe lab focuses on two related goals. In brief, the first goal is to determine how common agri-industrial chemicals (which can possess antimicrobial properties comparable to that of antibiotics either unintentionally, or by-design in the case of certain pesticides) influence the honey bee gut microbiota, as well as the direct and/or indirect effects this may have on long-term host health outcomes. The second goal is to develop a microbiota restoration product containing a definable consortium of beneficial strains that are both necessary and sufficient for supporting optimal honey bee physiological functioning. Through this work, I ultimately hope to #savethebees and facilitate a sustainable future by developing basic frameworks of microbial management broadly relevant within apicultural and agricultural sectors.
Motto: "You can't fail if you never give up"
Hobbies: Nature walks, travelling, mushroom hunting, golfing, pine pollen collection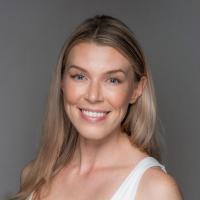 Caroline Ganobis
Ph.D. Candidate 
One of the most common in vivo models used in gastrointestinal and gut microbiome studies is the murine model. Mice possess a physiology and anatomy similar to humans, are inexpensive, have high reproductive rates and a short life cycle. However, a similarity mice and humans do not share is their gut microbiome. Compared to humans, mice differ genetically, consume a different diet, and are exposed to various environmental factors different to those found in most human environments. Each of these aspects shape the murine gut microbiome. Therefore, it is not surprising that differing mouse lines, or identical mouse lines with different housing conditions will display differing gut microbiomes. Collectively, these variations contribute to poor reproducibility and inconclusive results when using mice in lab experiments. As well, even mouse models which attempt to control differences in the microbiota fail to represent the true complexity and diversity found within the murine gastrointestinal tract. If we are to continue using mouse models as a proxy for human disease, one way to improve them may be to include a standardized murine-derived microbiome. My project, in collaboration with the Navarre Lab at the University of Toronto, aims to characterize the mouse gut microbiota, and to develop an in vitro model of the mouse colon in the Robogut that will help to standardize mouse models, and perhaps allow us to better understand their relevance to human health.

Motto: "Just be nice"
Hobbies: experimenting with foods, lifting things to be able to experiment with foods, and befriending dogs
ganobisc@uoguelph.ca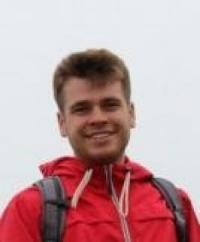 Jacob Wilde
Ph.D. candidate
My research involves the viral inhabitants of the human gut. Most of the living things in our gut are bacteria, so it comes as no surprise that most gut viruses infect bacteria, and bacteria only. Sometimes these bacterial viruses kill the cells they infect, and sometimes they 'upgrade' them with genetic novelties. In the latter case, the virus usually 'hides' inside the host-bacterium, piggy-backing on the success of its recently upgraded bacterial vessel. In most bacterial ecosystems, such as those in fresh water or soil, piggy-backing viruses are the minority. In the human gut, they are the majority. 
Currently, I am seeking to understand how communities of piggy-backing viruses are formed in our gut, how they are maintained, and how they influence the bacterial populations that call our bowels 'home.' In other words, I am asking, "How did they get there? What can they do? How important are they for the fitness and health of a human?"  I am doing this in collaboration with the Pride lab at UC San Diego.
To us, viruses are agents of disease. While many animal viruses are certainly to blame for a large portion of human suffering, many others are friendly to us. In fact, 7% of the human genome is composed of piggy-backing animal viruses that—like their bacteria-infecting counterparts—'hid' inside our ancestors' cells many thousands of years ago. These invaders have been hiding inside our cells for so long, they've forgotten how to get themselves out again! They are now permanent fixtures of our genetic code - the stuff that makes us 'us.' The same invasions are currently happening to the bacteria in our guts, but on a much faster and more dynamic scale. These invaders are abundant, adaptive, and unknown. If we are to truly understand what it means for a gastrointestinal ecosystem to be 'healthy,' we must first understand how these viruses influence the lives of their bacterial hosts.
Motto: "No crackers, Gromit! We've forgotten the crackers!"
Hobbies: Insect evolution, insect poems, insect neurology, viruses, rugby, hockey, rugby.
jwilde@uoguelph.ca

Avery Robinson
Ph.D. Candidate

Fusobacterium nucleatum (Fn) is a common bacterial member of the human oral
microbiome—and it is an opportunist. When Fn is found elsewhere in the human body, the microbe is typically associated with disease, and colorectal cancer (CRC) is one such disease. In fact, the presence of Fn in the tissues can often predict a poor outcome.    Unfortunately, we don't know much about how Fn causes disease, and whether all of the other microbes present in the colon, the colonic 'microbiota' influence this process.
To make a start in understanding disease processes, scientists often use animal or tissue culture models such as mice and 'organoids' (small pieces of tissue), respectively.  In the case of mice, we don't yet understand whether Fn affects these animals in the same way it does humans.  To address this, the first part of my research is aimed at understanding how well the mouse model of Fn disease matches what happens in human disease, at a molecular level.  To do this, I will use cultured mouse cells and the equivalent human cells and infect them with Fn, then track the effects of infection at a molecular level using microscopy, to visualize the cells, and a technique called 'RNA-seq', which allows us to see how the cells are behaving.
The next part of my project is to understand how Fn might be influenced in its ability to cause disease by determining whether the colonic microbiota plays a role in infection.  Members of the microbiota may be neutral bystanders to the process of Fn infection, but alternatively they may influence Fn by either helping or hindering the pathogenic process.  I will carry out infection experiments in the presence of absence of selected microbes from the colon, and from this I should be able to see if there are certain microbes that, when present, may alter the course of Fn mediated disease.
Finally, since it is known that microbes communicate with each other using a chemical language, I am interested to find out whether Fn can respond to the language of the gut microbiota alone, and whether this is enough to alter the cause of infection.  I will culture whole microbial ecosystems from the colons of both diseased and healthy people using a customized apparatus called a 'Robogut'.  The Robogut mimics the human colonic environment, allowing us to grow most of the microbes present in a human colon, using, for example, poop as a starting point. Once the ecosystems are growing well, I will harvest some of this material and extract the molecules from the sample, without the microbes, and use this to see whether Fn can respond to this chemical language alone.  If it does, there is great value in understanding which molecules Fn responds to in particular.  This, and the outcomes of my other work will help in the development of novel therapies, diagnostic techniques or prevention strategies for CRC.
Motto: "Get $*it done!"
Hobbies: Cooking, writing, working weekends.
arobin17@mail.uoguelph.ca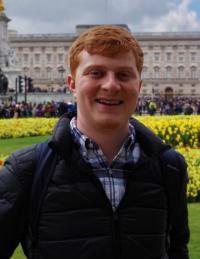 Greg Higgins
Ph.D. candidate 
Bdellovibrio-and-Like Organisms (BALOs) are bacteria that have a unique lifestyle; they are predatory bacteria that attack and kill other bacterial species. The majority of the BALOs do this by squeezing inside the prey bacteria and using enzymes to dissolve the contents of the bacterial cell for use as food. One they have eaten their prey, the BALOs multiply and then pop out of the digested prey cell to continue their lifecycle on further prey. BALOs do not predate all bacterial cells, but only those with a double membrane - 'Gram negative' species. 
There are several bacterial species that are known to play a role in the pathogenesis of colorectal cancer (CRC). These are certain forms of E. coli, Bacteroides fragilis, and Fusobacterium nucleatum, collectively known as 'oncomicrobes'. All of these species are Gram negative, and thus potentially vulnerable to attack by BALOs. Instead of treating a patient with broad-spectrum antibiotics, which risks promoting antibiotic resistance and damaging the microbial environment of the colon, could predatory bacteria be put to work to remove undesirable, cancer-promoting microbes from the colon? 
The current goal of my research is thus to isolate BALOs from the environment and to then test them for their predation efficacy against oncomicrobes such as F. nucleatum. Those that are shown to be efficient predators will be further 'trained' to improve their predatory behaviour within conditions such as those found within the human gut (37°C and no oxygen). The hope is to find BALO strains which are effective predators against CRC-promoting oncomicrobes, and could be used therapeutically to reduce or remove such oncomicrobes from the colon without damaging the rest of the microbiota or the colon itself.
Motto: "Life moves pretty fast. If you don't stop and look around once in a while, you could miss it."
Hobbies: Hockey, Squash, Skiing, Travelling, TV/Movie Thrillers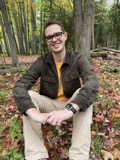 Connor Gianetto-Hill
Ph.D. student
The rates of Type 2 diabetes (T2D) are on the rise globally, partly attributed to changing dietary habits trending towards more processed foods. These dietary shifts affect the collection of microbes found in the digestive tract called the human gut microbiome. Sequencing efforts have revealed differences between the gut microbiomes of those with T2D and healthy individuals. It has even been found that the functions of the T2D gut microbiome are different compared to the healthy gut microbiome and contribute to inflammation and T2D disease progression. These current studies have focused on adult participants with pre- and diagnosed T2D, however rates of T2D in adolescents are on the rise. In collaboration with Dr. Jayne Danska at SickKids Research Institute, stool samples from adolescents at risk of developing T2D have been collected. These samples will be the starting inoculum for the chemostat bioreactor system or 'Robogut' which is engineered to replicate conditions found in the human colon. Culturing the microbes in this way allows for community structure, metabolism, stability, and resilience to be monitored in a controlled system. The aim of this project is to gain a better understanding of the role gut microbes play in the development of T2D in adolescents. Hopefully this work will inform better treatment and prevention strategies in the future.                                                                                                       
Motto: "There's lots of world out there!"  
Hobbies: Graphic design, listening to podcasts, watching horror movies, gardening, and playing VR video games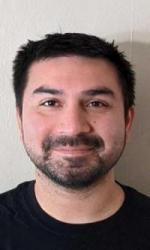 David Good
Ph.D. Student
My research goals are to characterize the gut microbiome of a remote indigenous people known as the Yanomami, and its link to their traditional diet and food acquisition. Historically, these people have been characterized and popularized as one of the last relatively isolated indigenous societies to have maintained their traditional active lifestyle of hunting-gathering, simple horticulture, and semi-nomadism.  
Many Yanomami communities have limited to no exposure to Western stressors such as, but not limited to, antibiotics, processed foods, industrial toxins, and pollutants. A comprehensive study of the Yanomami gut microbiome as it correlates with diet and lifestyle will help further characterize a gut microbiome that is in homeostatic balance with the human host and will reveal what has been lost through Westernization. My research objectives are to use metagenomic and metabolomic approaches to assess the microbial diversity and function of stool samples obtained from Yanomami villagers; culture these unique communities in vitro using 'Robogut' bioreactors to assess the effects of different diets on microbial community structure and function; and isolate and characterize specific microbial isolates with unique characteristics absent in the Western gut microbiome. 
In addition to the benefit this research may provide for global health, it will reinforce the importance of protecting the microbial diversity in the Amazon and its indigenous inhabitants.  Furthermore, I have a familial responsibility to carry out this project as I am Yanomami and founder of the Good Project, a nonprofit that supports Yanomami programs in health, research, education, and cultural preservation. I commit to this research to advance our scientific understanding of how diet and lifestyle affects the human microbiome and keeps us healthy, and play a critical part in protecting the Amazon, its inhabitants, food systems, and microbes. 
Motto: "90% of the game is half mental" - Yogi Berra 
Hobbies: Hiking, camping, kayaking, exploration, mountaineering, playing baseball and dancing to 80s music in the living room when no one is watching 
dgood01@uoguelph.ca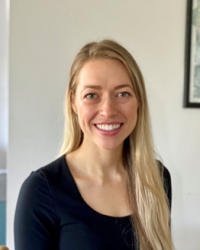 Mary Booth
Visiting PhD student
(Host institution: University of Leeds, UK, PI: Dr. Phil Quirke).
Motto: Everyday's a school day.
Hobbies: ski mountaineering, waterskiing, running and cycling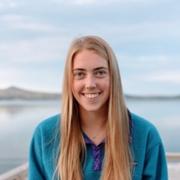 Gwen Freeze
MSc. Student
Fusobacterium nucleatum and Parvimonas micra are anaerobic bacteria commonly found in the human oral cavity. Interestingly, both microbes are opportunistic pathogens, capable of migrating elsewhere in the body, where they have been associated with a variety of human infections and diseases. Notably, both F. nucleatum and P. micra are closely linked to the development of colorectal cancer (CRC). Despite recent research analyzing the roles that these microbes play in CRC and elucidating their impacts on host immune responses, the mechanisms by which F. nucleatum and P. micra contribute to the progression of CRC remains largely unknown.
In my research, I am interested in the potential impact of extracellular vesicles (EVs) on the development and progression of CRC. EVs are lipid-bound vesicles that are released from cells in all three domains of life (i.e., Archaea, Bacteria, and Eukarya) and travel into the extracellular space. EVs function in cell-cell communication via the transfer of specific cargo, such as nucleic acids and proteins, that can be internalized by recipient cells (e.g., via endocytosis) upon release into the extracellular space. As such, EVs play an important role in all biological processes, including in the development of cancer. In the context of cancer, cargo released from cancerous cells and their subsequent uptake by recipient cells can have numerous important effects, such as promoting recipient cell growth, increasing invasive or metastatic activity, and altering phenotypic expression. It is possible that EVs released from cancer cells may also impact microbes such as F. nucleatum and P. micra, and vice versa, which could play a role in the development and progression of CRC.
Motto: "A ship does not sail on yesterday's winds"
Hobbies: Hiking, skiing, biking, kayaking and baking banana bread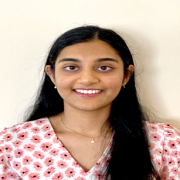 Panuya Athithan
MSc. Student
Type 1 Diabetes (T1D), a chronic autoimmune disease with usual onset in childhood, has seen global incidence rates rapidly increase with the development of disease occurring also at earlier ages. Many individuals who develop T1D carry predisposed genetic risk factors. However, very few genetically susceptible individuals develop T1D, indicating the potential for environmental factors to influence the pathogenesis of the disease. Breastmilk consumption during infancy is a factor that influences the risk of T1D development as studies have this has a protective role against disease development. Major components of breastmilk are human milk oligosaccharides (HMOs) which have various effects on infant development such as gut barrier promotion and host immune cell modulation. In breastfed infants, microorganisms that can use HMOs have a growth advantage over those that are unable to. Many Bifidobacterium strains utilize HMOs which helps them to proliferate in the infant gut. However, there is a lack of information in HMO utilization by other resident gut microbes, including T1D-associated gut microbes, as well as strain-level differences among bacterial species for HMO metabolism.
Recent findings from the Allen-Vercoe lab have shown various growth strategies used by a wide diversity of bacterial strains in the presence of pHMOs with many strains displaying HMO structure-based specificity. While most bacterial strains tested showed a growth advantage when treated with pHMOs, several microbes experienced pHMOs-induced growth inhibition, demonstrating a novel and seemingly specific anti-infective property of HMOs. My research will investigate how widespread pHMO inhibition is in gut microbiota—whether inhibition is strain-specific or occurs at broader ranks such as at the species and genus levels. I am also interested in identifying the mechanism of action through which pHMO inhibition occurs. This project is a collaboration with Dr. Jayne Danske at the Hospital for Sick Children and Dr. Lars Bode from the University of California, San Diego.
Motto: Trust the timing. Just because it's not happening right now, doesn't mean it never will. 
Hobbies: Reading, Swimming, Watching documentaries, Calligraphy, Baking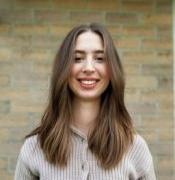 Julia Huesel
Co-op student
Hobbies: DIY projects, cooking, baking, junior hockey, and caring for houseplants. 
Motto: "It'll work out in the end."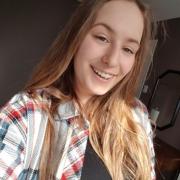 Liz Mallory
Undergarduate Project Student
Motto: "Just keep swimming" -Dory, Finding Nemo
Hobbies: snuggling up on the couch to read, exploring local trails, dancing horribly to 2000's music, and cooking with friends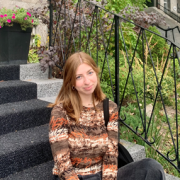 Danielle Courtemanche
Undergraduate project student
Motto: Live, laugh, love
Hobbies: Thrifting, traveling, going to the gym, and being with friends!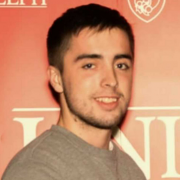 Matthew Quinn
Undergraduate project student
"We are all here on earth to help others; what on earth the others are here for I don't know" - W.H. Auden
Hobbies: reading, procrastinating, eating candy, boardgames, running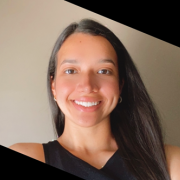 Kimberly Giraldo
Undergraduate volunteer
Motto: "Take the risk or lose the chance"
Hobbies: travelling, watching soccer games, and listening to Spanish music