Dr. Matthew Sorbara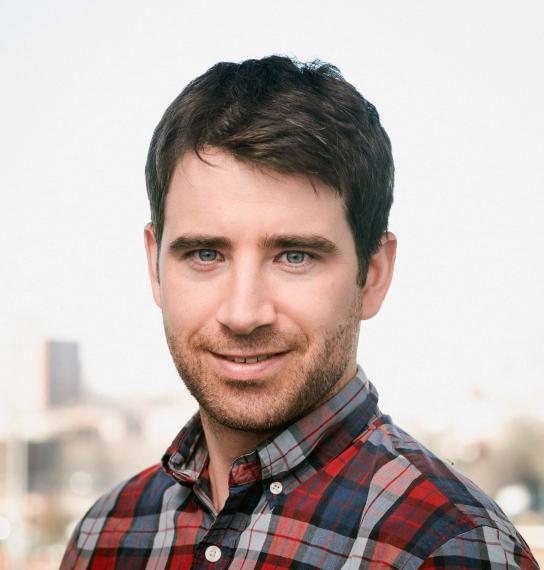 Department of Molecular and Cellular Biology
Current opportunities:
Positions are available for undergraduate and graduate students interested in microbiology, the microbiome, and host-pathogen interactions.  Interested candidates should contact msorbara@uoguelph.ca
As an undergraduate, I specialized in Microbiology at the University of Toronto and was intrigued by the interaction of enteric pathogens and the innate immune system. To pursue this research interest, I completed my PhD in the laboratories of Dr. Dana Philpott and Dr. Stephen Girardin at the University of Toronto (Department of Immunology).  Here, I studied the fascinating roles of autophagy proteins and Nod-like receptors (NLRs) in the epithelial cell responses to infection with invasive enteric pathogens, and how dysregulation of these responses could contribute to inflammatory conditions such as Crohn's Disease.
After my PhD training, I received a CIHR Postdoctoral Fellowship to work in the laboratory of Dr. Eric Pamer at Memorial Sloan Kettering Cancer Center in New York.  In Dr. Pamer's laboratory, I studied the mechanisms of the microbiota's colonization resistance against highly antibiotic-resistant Enterobacteriaceae.  In 2019, the laboratory relocated to the newly established Duchossois Family Institute (DFI) at the University of Chicago. At the DFI, my focus was on establishing and characterizing a biobank of commensal microbes in order to optimize live biotherapeutic design.
I am excited to have joined the University of Guelph in September 2021.  Here, my laboratory will study the complex metabolic interactions between members of the microbiota, microbial crosstalk with the host, and the role of the diverse commensals in colonization resistance.
BSc – University of Toronto, Microbiology
PhD – University of Toronto, Immunology
Postdoctoral Fellowship: Memorial Sloan Kettering Cancer Center (MSKCC), Duchossois Family Institute (University of Chicago)
The gut microbiota is the diverse community of microbes that densely colonize the gastrointestinal tract.  In a healthy state, the microbiota performs numerous beneficial functions in a symbiotic relationship with the host, including preventing the expansion of potential pathogens, helping digest complex polysaccharides to produce beneficial metabolites, and regulating the mucosal immune system.  Over the last decade, extensive inter- and intra-species genomic diversity across gut resident microbes has been identified.  However, in many cases, how the genomic diversity within a taxonomic group translates to changes in the ability to promote beneficial functions of the whole microbiota is unclear. 
Unfortunately, the healthy microbiota can be disrupted following perturbations such as antibiotic treatment, intestinal inflammation, or changes in diet.  These disruptions often impair the microbiota's beneficial interactions with the host or the ability to inhibit pathogen expansion. Therefore, the ability to rapidly restore beneficial microbe populations could improve health outcomes in a wide range of conditions.
Targeted restoration of the microbiota will require an understanding of how genomic diversity between closely related microbes influences their ability to drive beneficial functions.  To address this, our laboratory will use a large collection of whole-genome sequenced isolates to understand how variation between closely related gut isolates alters their ability to prevent pathogen expansion and maintain homeostatic interactions with the mucosal immune system.
Complete list of publications available here
2021    Rapid transcriptional and metabolic adaptation of intestinal microbes to host immune activation 
Becattini S., Sorbara M.T., Kim S.G., Littmann E.R., Walsh G., Wright R., Amoretti L., Fontana E., Hohl T.M., Pamer E.G.  Cell Host & Microbe. 2021:29(3):378-393.
2020    Functional and genomic variation between human-derived isolates of Lachnospiraceae reveals inter- and intra-species diversity.  
Sorbara M.T.*, Littmann E.R.*, Fontana E., Moody T.U., Kohout C.E., Gjonbalaj M., Eaton V., Seok R., Leiner I.M., Pamer E.G. Cell Host & Microbe. 2020:28(1):134-146.     * Co-First authors.
2019    Inhibiting antibiotic-resistant Enterobacteriaceae by microbiota-mediated intracellular acidification
Sorbara M.T., Dubin K., Littmann E.R., Moody T.U., Fontana E., Seok R., Leiner I.M., Taur Y., Peled J.U., van der Brink M.R.M., Litvak Y., Baumler A.J., Chaubard J.L., Pickard A.J., Cross J.R., Pamer E.G. Journal of Experimental Medicine. 2019: 216(1):84-98. 
2019    Interbacterial mechanisms of colonization resistance and the strategies pathogens use to overcome them.
Sorbara M.T., Pamer E.G. Mucosal Immunology.  2019: 12(1):1-9. 
2018  Complement C3 drives autophagy-dependent restriction of cyto-invasive bacteria.
Sorbara M.T., Foerster E.G., Tsalikis J., Abdel-Nour M., Mangiapane J., Sirluck-Schroeder I., Tattoli I., van Dalen R., Isenman D.E., Rohde J.R., Girardin S.E., Philpott D.J. Cell Host & Microbe.  2018: 23(5): 644-652.
2014    NOD proteins: regulators of inflammation in health and disease.
Philpott D.J.*, Sorbara M.T.*, Robertson S.J., Croitoru K., Girardin S.E.* Nature Reviews Immunology. 2014; 14:9-23.   *These authors contributed equally
2013    The protein ATG16L1 suppresses inflammatory cytokines induced by the intracellular sensors NOD1 and NOD2 in an autophagy-independent manner
Sorbara M.T., Ellison L.K., Ramjeet M., Travassos L.H., Jones N.L., Girardin S.E., Philpott D.J. Immunity.  2013; 39:858-73. 
2012    Amino acid starvation induced by invasive bacterial pathogens triggers an innate host defense program
Tattoli I., Sorbara M.T., Vuckovic D., Ling A., Soares F., Carneiro L.A., Yang C., Emili A., Philpott D.J., Girardin S.E. Cell Host & Microbe.  2012; 11:563-75.
Molecular and Cellular Biology Students:
Isaac Firth

Marissa Sim

Bradley Fitzgerald
Masters of Biotechnology Students:
Ethel Closa

Loudon Herold