Dr. P. David Josephy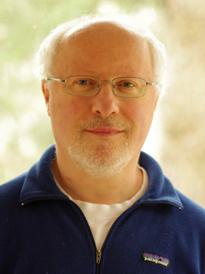 Department of Molecular and Cellular Biology
Dr. David Josephy's research interests are in the field of Molecular Toxicology, including the identification of environmental mutagens; the development and application of bacterial mutagenicity assays; and mechanistic studies of enzymes that catalyze the metabolism of drugs and toxicants. He has advised more than 30 graduate students and published more than 110 refereed papers. Dr. Josephy teaches courses in Biochemistry, Molecular Biology, and Toxicology. He is the co-author of the textbook "Molecular Toxicology" (Oxford University Press); the second edition was published in 2006. Josephy is also the Co-Editor-in-Chief of the journal "Mutation Research - Genetic Toxicology and Environmental Mutagenesis" (Elsevier)
B.Sc. Toronto
Ph.D. University of British Columbia
Post-doctoral researcher at National Institute of Environmental Health Sciences
My research program focuses on molecular and genetic toxicology. We study environmental mutagens and the enzymes that catalyze their metabolism, including nitroreductases, P450 enzymes, and glutathione transferases. We want to understand the enzymes' mechanisms of catalytic activity and substrate specificity. A particular focus is the recent discovery of the potent activating effect of the cyano group on the mutagenicity of nitroaromatic compounds:  Josephy  et al., Structure-activity investigation of the potentiating effect of cyano substitution on nitroaniline mutagenicity in the Ames test, Environ. Mol. Mutagen. 59: 114-122, 2018. We are also exploring the relationships between enzymes of xenobiotic metabolism and cellular signal transduction processes.  Our research technologies range from chemistry to genetics, including genotoxicity assays, enzyme assays, organic synthesis, analytical methods (such as HPLC-MS), and proteomics.
Deol, R., and Josephy P.D., Acetylation of aromatic cysteine conjugates by recombinant human N-acetyltransferase, Xenobiotica 47: 202-207, 2017.
Josephy, P.D., Zahid, M., Dhanoa, J., de Souza, G.B., Groom, H., and Lambie, M., Potent mutagenicity in the Ames test of 2-cyano-4-nitroaniline and 2,6-dicyano-4-nitroaniline, components of disperse dyes, Environ. Mol. Mutagen. 57: 10-16, 2016
Groom, H., Lee, M., Patil, P., and Josephy, P.D., Inhibition of human glutathione transferases by dinitronaphthalene derivatives, Arch. Biochem. Biophys. 555-556: 71-76, 2014.
Josephy, P.D., and Novak, M., Reactive electrophilic metabolites of aromatic amine and amide carcinogens, Frontiers in Bioscience 5: 341-359, 2013.
Biochemical Toxicology - TOX*4590
Analytical Biochemistry - BIOC*3570
Lab. Methods in Molecular Biology - MBG*3350