Dr. Priyanka Pundir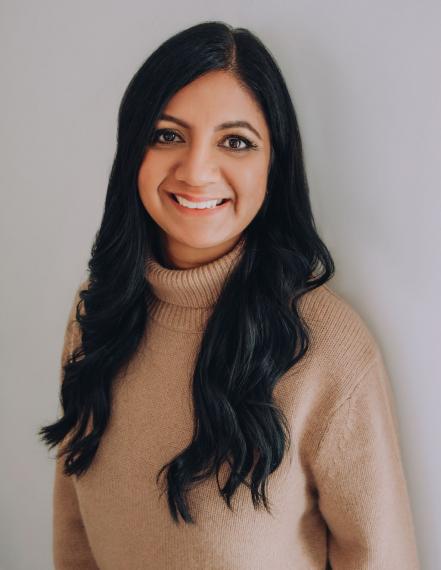 Department of Molecular and Cellular Biology
Upon completion of my undergraduate degree in Veterinary Medicine (G. B. Pant University of Agriculture and Technology, India), I joined the laboratory of mast cell researcher Dr. Marianna Kulka (National Research Council Canada, University of Prince Edward Island). In her lab, my doctoral research focused on the non-IgE-dependent pathways of mast cell activation and their regulation in inflammatory diseases. I elucidated the function of orphan G protein-coupled receptors (GPCRs) in the recruitment of mast cells to sites of inflammation.
I continued my immunological research as a postdoctoral CIHR Fellow at Johns Hopkins University in the laboratory of Dr. Xinzhong Dong, a known expert in the itch and pain field. Using cutting-edge mouse and microbial genetics, my work centered on understanding how the host detects interbacterial communication and tailors an effective immune response. I identified the role of mast cell-expressed GPCRs in eliminating bacteria and conferring protective immunity.
My laboratory at the University of Guelph will use custom-designed transgenic mouse lines to focus on innate immunity, investigating the cellular and molecular mechanisms of host-microbe interactions in homeostasis and disease.
Postdoctoral fellowship – School of Medicine, Johns Hopkins University

Ph.D. – Atlantic Veterinary College, University of Prince Edward Island

B.V.Sc. – College of Veterinary Sciences, G. B. Pant University of Agriculture & Technology
How eukaryotic cells interact with microorganisms is a fundamental question in biology. By investigating cell surface receptors and their interaction with host- and microbe-derived ligands, we can elucidate mechanisms of host immune responses in homeostasis and disease. We are interested in understanding how mast cells recognize beneficial and pathogenic microbes to maintain tissue homeostasis and educate the immune system.
Mast cells are granule-rich innate immune cells predominantly found at host-environment junctures, such as the skin and intestinal mucosa. Due to their strategic location and ability to recognize and respond to various endogenous and exogenous stimuli, mast cells function as sentinels in the innate immune system. Using genetic, molecular and cellular approaches, we identified mast cell-specific receptor Mrgprb2, and its human orthologue MRGPRX2, as the mammalian receptors for bacteria-derived quorum-sensing molecules.
Bacteria secrete quorum-sensing molecules as a signal of population density to orchestrate group behaviors governing antibiotic resistance, biofilm formation, and virulence. We found that QSM detection by Mrgpr2 triggers mast cells to release antibacterial mediators and facilitate immune cell recruitment to sites of infection to clear bacteria. We then demonstrated that mice deficient of Mrgprb2 are hypersusceptible to infections. Moreover, pharmacologic activation of Mrgpr2 favors bacterial clearance and clinical recovery. These findings provided major advancements in quorum sensing research, providing the first clue into how the immune system detects critical bacterial masses and initiates a timely immune response to combat infection.  
Our lab's future research will use a highly interdisciplinary approach that combines mouse and microbial genetics, receptor pharmacology, sequencing, multiparameter flow cytometry, microscopy, and infection models to elucidate how the G protein-coupled receptors expressed by mast cells act as sensors of the communication between the host and the microbes. We will characterize the contribution of Mrgprb2 to neuroimmune interactions during infection. Moreover, we plan to examine the role of orphan Mrgprs in infection and inflammation. Our ultimate goal is to guide fundamental knowledge necessary for developing next-generation therapeutics for infectious and inflammatory diseases.
2021   Neutrophil-specific defensin receptors prevent skin dysbiosis and bacterial infection.
Dong X, Limjunyawong N, Sypek E, Wang G, Ortines R, Youn C, Alphonse MP, Dikeman D, Wang Y, Lay M, Pundir P, Goff L, Miller LS, Lu W, Garza L, Kim BS, Archer NK, Dong X. Immunity. In revision.
2019   A connective tissue mast-cell-specific receptor detects quorum sensing molecules and mediates antibacterial immunity.
Pundir P, Liu R, Vasavda C, Serhan N, Limjunyawong N, Yee R, Zhan Y, Dong X, Wu X, Zhang Y, Snyder SH, Gaudenzio N, Vidal JE, Dong X. Cell Host Microbe, 26:114-122.
2019   A mast cell-specific receptor mediates neurogenic inflammation and pain.
Green DP, Limjunyawong N, Gour N, Pundir P, Dong X. Neuron, 101:412-420.
2015   Identification of a mast-cell-specific receptor crucial for pseudo-allergic drug reactions.
McNeil BD, Pundir P, Meeker S, Han L, Undem BJ, Kulka M, Dong X. Nature, 519:237-241.
2015   The novel receptor C5aR2 is required for C5a-mediated human mast cell adhesion, migration, and proinflammatory mediator production.
Pundir P, MacDonald CA, Kulka M. Journal of Immunology, 195:2774-2787.
2014   Pleurocidin, a novel antimicrobial peptide, induces human mast cell activation through the FPRL1 receptor.
Pundir P, Catalli A, Leggiadro C, Douglas SE, Kulka M. Mucosal Immunology, 7:177-187.
Lab Members
Graduate Students
Colin Guth (M.Sc.)
Shahreen Rahman (Ph.D.)
Research Technician
Cameron Bosveld
Undergraduate Students
Hannah Glowacki (USRA)
Lab Alumni 
Erin Rudolph (4th year research project)
Serra Taban (4th year research project)
We are always looking for highly motivated undergraduate and graduate students who want to learn about innate immunity in host-microbe interactions. Interested individuals can contact me at ppundir@uoguelph.ca with the following information:
Position (undergraduate, M.Sc. or Ph.D.)

Reason for interest in our lab

Curriculum vitae

Transcript

Estimated start date