Dr. Robert T. Mullen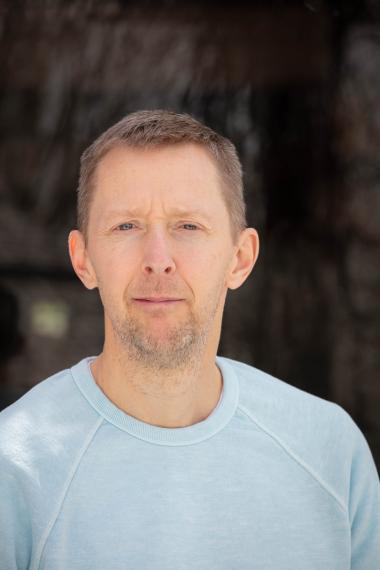 Department of Molecular and Cellular Biology
B.Sc. University of Alberta
Ph.D. University of Alberta - Plant Molecular Biology
Research in my laboratory focuses on understanding the molecular and cellular mechanisms underlying the biogenesis of lipid droplet in plant cells and applying this knowledge towards bioengineering neutral lipid accumulation in the vegetative tissues (e.g., leaves and stems) of plants. Our research also takes advantage of a wide range of cellular and molecular technologies, as well as biochemical and microscopic approaches. If you are interested in this research, please contact me about opportunities in joining our group. 
​​​
Pyc M, Gidda SK, Seay D, Esnay N, Kretzschmar FK, Cai Y, Doner NM, Greer MS, Hull JJ, Coulon D, Bréhélin C, Yurchenko O, de Vries J, Valerius O, Braus GH, Ischebeck T, Chapman KD, Dyer JM,

 Mullen RT. 2021. LDIP cooperates with SEIPIN and LDAP to facilitate lipid droplet biogenesis in Arabidopsis. Plant Cell. 33(9):3076-3103
Doner NM, Seay D, Mehling M, Sun S, Gidda SK, Schmitt K, Braus GH, Ischebeck T, Chapman KD, Dyer JM, Mullen RT. 2021. Arabiodpsis thaliana EARLY RESPONSIVE TO DEHYDRATION 7 localizes to lipid droplets via its senescence domain. Frontiers in Plant Science - Plant Cell Biology. 12:658961.
Price AM, Doner NM, Gidda SK, Jambunathan S, James CN, Schami A, Yurchenko O, 

Mullen RT

, Dyer JM, Puri V, Chapman KD. 2020. Mouse fat-specific protein 27 (FSP27) expressed in plant cells localizes to lipid droplets and promotes lipid droplet accumulation and fusion. Biochimie 169:41-53.

Kretzschmar FK, Doner NM, Krawczyk HE, Scholz P, Schmitt K, Valerius O, Braus GH, Mullen RT, Ischebeck T. 2020. Identification of low-abundance lipid droplet proteins in seeds and seedlings. Plant Physiology 182:1326-1345. 
At the undergraduate level, I am involved in teaching Advanced Cell Biology (MCB*4010) and co-teaching Molecular Biology of the Cell (MCB*2050). I also participate in various courses (i.e., MCB*4500, MCB*4510 and MCB*4600) that provide research opportunities for senior undergraduates to join my laboratory, work in close collaboration with graduate students and/or post-doctoral associates and undertake a research project on a topic related to plant cell and molecular biology. For more information on these types of research opportunities, please contact me directly.
Graduate Students
Nathan Doner (PhD)
Alyssa Clews (MSc)
Research Associates
Dr. You Wang