Dr. Steffen Graether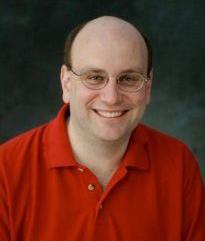 Department of Molecular and Cellular Biology
I enrolled in a biochemistry major in my third of undergraduate studies. I enjoyed chemistry and found biology to be fascinating, so studying these two subjects in one discipline really interested me. I began to appreciate that complex biological process can be understood in terms of the interaction of proteins and other biological molecules, an idea which still intrigues me to this day.
During my graduate studies, I studied diverse protein/ligand systems, including amyloid (Alzheimer) proteins interacting with basement membrane proteins, and the role of calmodulin and caldesmon in smooth muscle regulation. But the breakthrough came when I joined a crystallography lab and began to look at how antifreeze proteins can interact with ice crystals. The power to 'see' proteins at the atomic level amazed me, and gave me the tools to understand protein interactions at a very fundamental level.
My interest in protein structures expanded as a post-doctoral fellow, where I learned how to use NMR (nuclear magnetic resonance) to study proteins. NMR is an extremely powerful technique for understanding protein structure and function, especially since it is able to characterize the flexibility of biological molecules. NMR also lends itself to the detailed study of protein/ligand interactions, and is able to characterize proteins both in solution and in a solid such as ice or membranes.
B.Sc.(Hons) - Queen's University
Ph.D. - Queen's University
Postdoctoral Fellow - University of Alberta
The major focus of our lab are proteins involved in protecting plants from abiotic stress (cold, drought, and high salinity), especially those known as 'dehydrins'.  These proteins are expressed in plants during times of desiccative stress, and are thought to bind water, protect the cellular membrane from drying and prevent proteins from denaturing. Dehydrins are predicted to be "intrinsically disordered proteins" (IDPs), meaning that they do not have a defined structure as we understand it. IDPs are fascinating proteins since they often fail to follow biochemical dogma (lack of structure, high specificity in the absence of high affinity). We are using several biophysical techniques (NMR, CD, ITC, DSC) to characterize the dynamic structure of dehydrins and understand how they function.
My longstanding interest in antifreeze proteins has continued as an independent investigator as a second focus. These intriguing proteins are found in a number of cold-environment organisms such as fish, insects, plants and bacteria. Though the formation of clathrates around hydrophobic groups is the main phenomenon that drives binding, it is still unclear what features allow these clathrates to form on antifreeze protein surfaces but not on other proteins. Our group is interested in understanding how antifreeze protein binds to its ligand. We are studying the protein both in solution and in ice using NMR, and will test our models by measuring antifreeze activity of mutated and modified proteins.
A third interest of mine involves educational research, revolving mainly around teaching large universality classes. With the increased number of young adults attending university, even third-year classes can have enrollments of 600 students. Our current focus is on defining the large class; a result with which we will exploit to increase student engagement and retention despite its size.
Selected Biochemistry Publications
Malik AA, Veltri M, Boddington KF, Singh KK, Graether SP. Genome Analysis of Conserved Dehydrin Motifs in Vascular Plants. Front Plant Sci. 2017 May 4;8:709. 
Atkinson J, Clarke MW, Warnica JM, Boddington KF, Graether SP. Structure of an Intrinsically Disordered Stress Protein Alone and Bound to a Membrane Surface. Biophys J. 2016 Aug 9;111(3):480-91.
Clarke MW, Boddington KF, Warnica JM, Atkinson J, McKenna S, Madge J, Barker CH, Graether SP. Structural and Functional Insights into the Cryoprotection of Membranes by the Intrinsically Disordered Dehydrins. J Biol Chem. 2015 Nov 6;290(45):26900-13.
Graether SP, Boddington KF. Disorder and function: a review of the dehydrin protein family. Front Plant Sci. 2014 Oct 31;5:576.
Hughes SL, Schart V, Malcolmson J, Hogarth KA, Martynowicz DM, Tralman-Baker E, Patel SN, Graether SP. The importance of size and disorder in the cryoprotective effects of dehydrins. Plant Physiol. 2013 Nov;163(3):1376-86.
Selected Education Publications
Barlow Cash C, Letargo J, Graether SP, Jacobs SR. An analysis of the perceptions and resources of large university classes. CBE Life Sci Ed.  2017 Summer;16(2). pii:ar33.
BIOC*2580 – Introduction to Biochemistry
BIOC*3560 – Structure and Function in Biochemistry 
MCB*6370 – Protein Structural Biology and Bioinformatics
BINF*6110 – Genomic Methods for Bioinformatics
Kelly Boddington (PhD)
Karamjeet Singh (PhD)
Andrew Riley (PhD, co-advised Dan Ashlock)
Matthew Stoodley (PhD, co-advised Dan Ashlock)