Jaspreet Kaur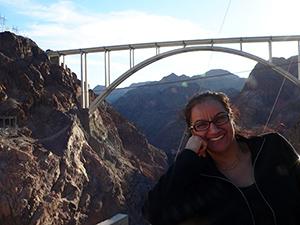 Undergraduate Teaching Coordinator
Department of Molecular and Cellular Biology
Jaspreet Kaur is a Biochemistry Lab Coordinator for the 2nd year Biochemistry Course, which is the largest biochemistry course offered by the department. With 1000+ students in the fall semester, 500+ in the winter semester and 75+ in the summer semester, she keeps busy year round teaching the 2nd year students general lab etiquette and basic biochemical lab techniques.
In the fall and winter semesters, several teaching assistants are hired to help Jaspreet, while in the summer she runs the labs by herself, making it possible for her to try out any new lab on a smaller scale before introducing it on a larger scale.
Jaspreet obtained her M.Sc. (Biotechnology) from Pune University, India and after immigrating to Canada in Oct 2000, completed another M.Sc. (Molecular Biology) from University of Guelph. She has been with the department (MCB) since its inception in 2004.
As an active member of the departmental United Way Team, she organizes the "Sari Wrap" event each year. Jaspreet also likes gardening and loves to cook her favorite dishes like Puri-Chole, Goat meat curry with Rice and Dosa-Sambhar. Just email her (jkaur@uoguelph.ca) to get the not so secret recipe.