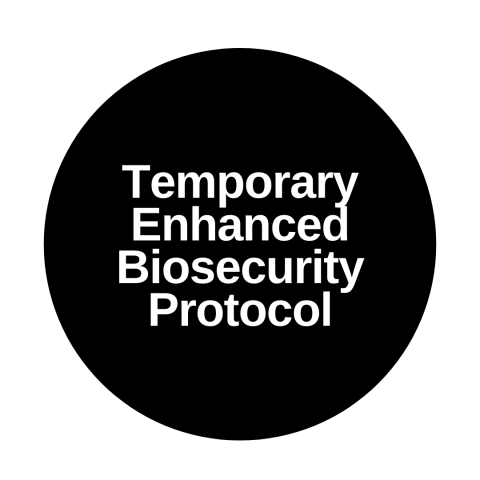 Temporary Enhanced Biosecurity Protocol
There are important, temporary changes to the biosecurity protocol for animal facilities managed by the Office of Research in consideration of coronavirus disease (COVID-19). The present risk necessitates modifications to our biosecurity protocol to protect staff and ensure continuity of animal welfare and care.
As the COVID-19 outbreak evolves, this guidance may change. The risk will be re-assessed regularly by the Office of Research biosecurity committee, comprised of University of Guelph infectious disease experts and senior administrators.
Please visit uoguelph.ca/alliance/biosecurity regularly for updates.