Research funds awarded to University of Guelph researchers for the 2015-16 fiscal year total almost $135 million.
University of Guelph Research Funding 2015-2016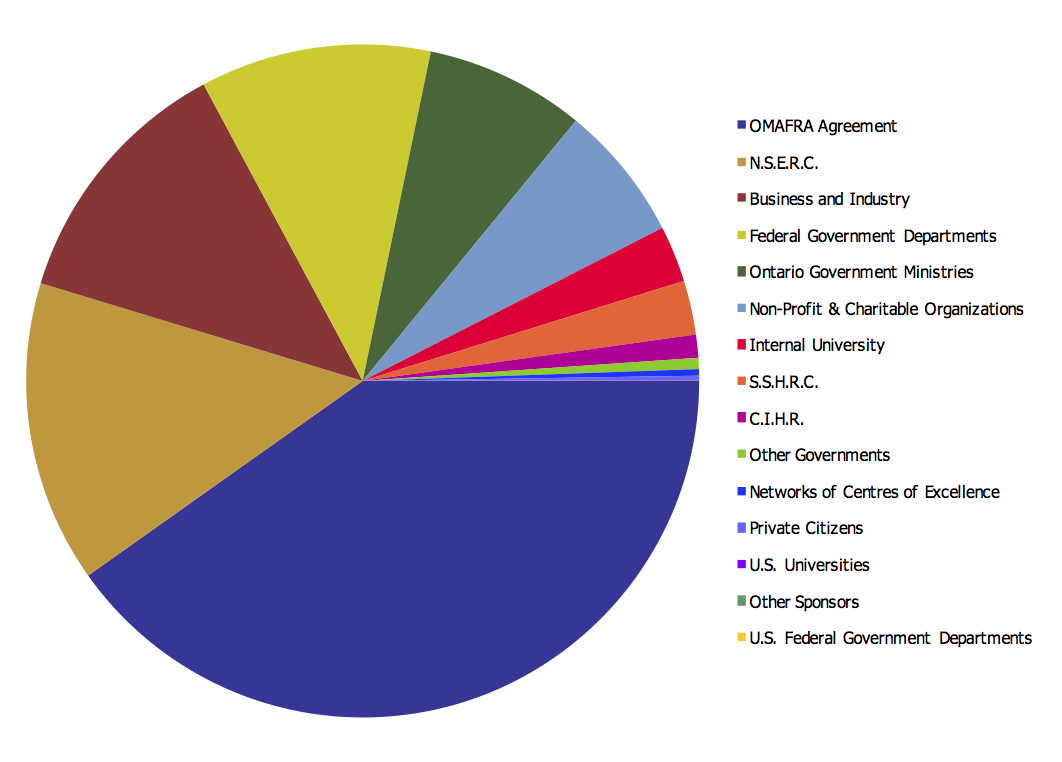 The details of Research Funding can be found in our Annual Research Summaries below.
Annual Research Summaries of Awards and Funds
Research Support Fund (RSF)
The Research Support Fund (replacing the Federal Indirect Cost Program) is a Government of Canada fund that helps Canadian universities, colleges, and their affiliated research hospitals and institutes with the hidden costs of research.
Research Chairs
The University of Guelph is proud to partner with the Canadian Research Chairs program, NSERC Industrial Research Chairs program, and other government agencies, foundations, corporations, and individuals to attract elite researchers to the University.  These researchers carry out regionally, nationally, and internationally significant research in our areas of strategic importance.  We proudly present our Research Chairs.
OMAFRA - UoG Partnership
The partnership between the University of Guelph and the Ontario Ministry of Agriculture, Food and Rural Affairs (OMAFRA) has tremendous economic impact. View available impact studies.
Strategic Research Plan
Other University Facts and Figures