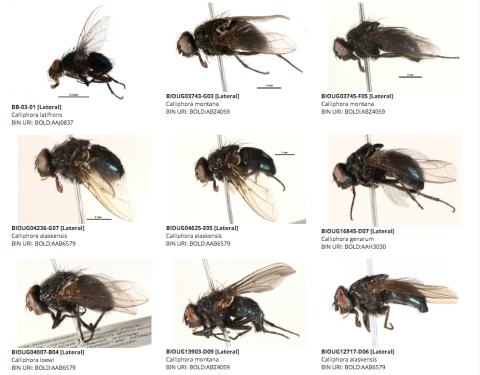 Understanding how biodiversity changes and adapts in response to different factors—including urbanization and climate change—is possible thanks to the International Barcode of Life's (iBOL) database, BOLD.  
Sujeevan Ratnasingham, a computer scientist and associate director of informatics at the University of Guelph's Centre for Biodiversity Genomics, is working to further grow the cyberinfrastructure and database of BOLD. This database currently guards and stores the DNA of 908,000 species around the world. Ratnasingham is also working to support projects that draw from this infrastructure.  
"We're not trying to solve any singular problem," says Ratnasingham. "We are creating a foundational database that will help researchers better understand the composition and dynamics of life on this planet." 
By providing this foundation, programs and technologies can be developed that use the information from iBOL's database to solve many issues such as food fraud and wildlife crime. The database will also help people make more accurate predictions about shifts in species distributions due to human impacts on the environment.  
By collecting the genetic information of all species in an area, a snapshot can be created of the biodiversity in that area. If the genetic information of species is collected again after a few years, researchers can see how biodiversity has changed. This massive collection of data will allow researchers to understand distributional changes of species in response to factors such as urbanization, habitat destruction and climate change.