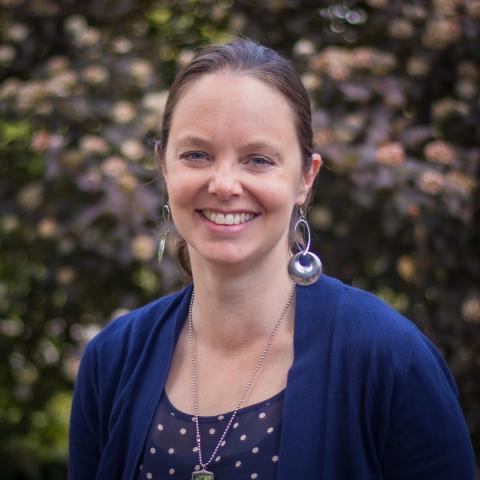 By Mya Kidson
"The new norm" is the reality for many Canadian humanitarian organizations that rapidly pivoted their services online in response to COVID-19, U of G researchers have found.
During summer 2020, Dr. Andrea Paras, a professor in the Department of Political Science, and her research team studied the pandemic's impact on NGOs in Canada's humanitarian and development sector. They found that while the pandemic posed some challenges for these organizations, it also created some opportunities for adaptation and innovation. 
"These organizations provide a crucial service to individuals in areas where food insecurity, gender inequality and lack of education run rampant," she said. "COVID-19 has left an impact on people globally and has provoked a change in how Canadian humanitarian organizations engage with people abroad."
The team contacted 745 Canadian humanitarian organizations and received 151 survey responses. They also conducted 13 interviews with these organizations. 
The main impacts of COVID-19 involved program suspension, funding loss and amplification of pre-existing issues. Sectors most impacted by the pandemic were education, gender equality and environmental sustainability. 
"Vulnerable communities in developing countries, which rely on support by Canadian humanitarian organizations, faced challenges surrounding food and education access, among others," says Paras, "and now the pandemic has created even more challenges."
Although the pandemic might threaten organizations' viability post-COVID, this research suggests an opportunity for novel solutions. 
Paras says Canadian humanitarian organizations must adapt for an uncertain future. 
"Adaptation strategies varied between organizations, but we found that there were organizations rapidly pivoting to a virtual platform."
She says the pandemic has also emphasized the importance of localization, which entails ensuring great levels of local participation and decision-making in the implementation of NGO programs. Many humanitarian organizations based in Canada face difficulty in offering services abroad when international travel is limited. These organizations are continuing to localize their support in other countries.
Many have also reconsidered their mix of services. "Although these organizations had to take a step back from some of their initiatives, it's enabled them to consider the realistic capacity of their offerings."
Numerous small organizations relying on volunteers had more limitations. Many of these volunteers are retired individuals who may lack skills or technology to work virtually.
"The pandemic has shaken the Canadian humanitarian and development sector," says Paras. "But difficulties like this allow organizations to adapt, diversify and become more resilient to future challenges."
The research team included Dr. Craig Johnson, Department of Political Science and director of the Guelph Institute of Developmental Studies; Dr. Spencer Henson, Department of Food, Agricultural and Resource Economics; master's student Asa Coleman; and undergraduate student Jenine Otto.
In a follow-up project carried out in collaboration with the Spur Change Program, Paras found that non-governmental organizations have used this unprecedented time to reflect on their values and core competencies. 
This project was funded by the University of Guelph's COVID-19 Research Development and Catalyst Fund.