Innovation immersion placements bring fresh ideas and new problem-solving approaches to UofG labs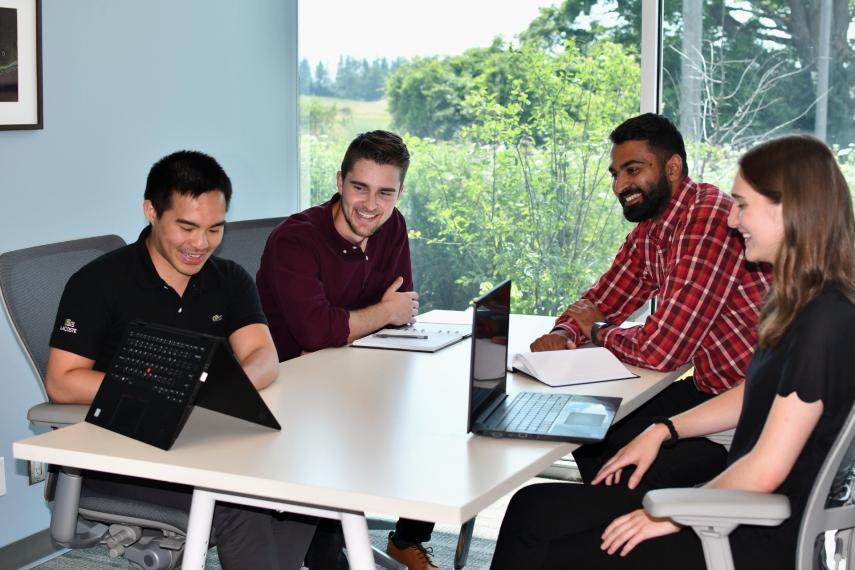 In spring 2019, the Research Innovation Office piloted an innovation capacity building program funded by Food from Thought, a $76.6 million project funded by the Canada First Research Excellence Fund. Unlike traditional co-op or internship programs, Innovation Immersion Placements are specifically designed to help research teams to refresh, reset and re-evaluate the way they formulate problem statements and surmount barriers that arise during research projects.
Our program trial placed Master of Science candidate in engineering Patrick Egan at Mirexus, in a fast-paced, entrepreneurial environment. Whilst working with a business development team tasked with creating business cases for possible ventures centered around the company's exciting proprietary technology, Patrick was exposed to start-up culture and business challenges on a day-to-day basis.
"The Immersion Placement program allowed me to step out of the traditional research setting and dive right into the fast-paced work environment associated with a young, thriving company,' notes Patrick. "Witnessing firsthand the thorough consideration taken when bringing a new product to market was very exciting! My academic experiences prepared me for the extensive technical and regulatory concerns  that must be explored when developing a new product; however, in industry there are many more steps along the path to launch: I learned various methods to validate target markets for specific products as well as how to use financial forecast models to evaluate market potential."
Patrick believes that the lessons he learned during his semester at Mirexus are not just valuable but could not be learned in a university lab or classroom. "This experience has broadened my perspective on product development, ultimately expanding my skill set as an engineer and member of a research team," he asserts.
What's next for the Innovation Immersion program?  While Patrick heads back to finalize his degree and to work with Professor Mario Martinez, the Research Innovation Office will launch a search for two new Innovation Immersion candidates who can start placements in January 2020. Watch for our Research Alert or contact David Hobson, Manager Entrepreneurship to get more information.
Share this page
Find related news by keyword