University of Guelph Policy Fellowships Cohort Three Now Recruiting!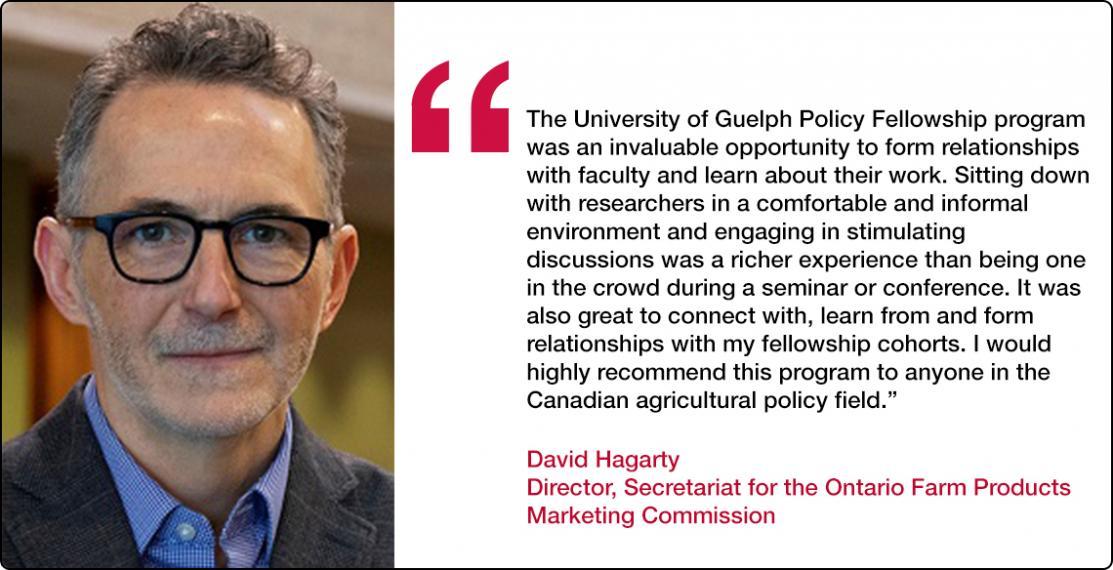 Interested in building connections between research and policy/practice?
We've recently launched an open call for applications for our Policy Fellowship program, an innovative initiative at the University of Guelph funded by Food from Thought.
This program offers a unique opportunity to bridge the gap between science and policy in Canadian agriculture and agri-food; it brings decision-makers from federal, provincial and local governments, industry and NGOs to the University of Guelph for several days of customized meetings with researchers, research institutes and University staff who can provide insight on key policy challenges.
What are the benefits of the Policy Fellowship?
For decision-makers: Decision-makers will learn about cutting-edge research that can inform policy and practice decisions, discuss their key priorities with leading researchers to potentially stimulate new research directions, and build networks of experts that can advise on emerging needs.
For researchers: Researchers get unprecedented access to some of Canada's top decision-makers in agriculture and agri-food, helping to accelerate the impact of their research on policies and practices, and allowing them to build their networks with external experts.
How can I learn more?
Please visit our website and the list of frequently asked questions to learn more about the program, or to download an application. Do you know someone who would benefit from being a Policy Fellow? Nominate them for the program and we'll contact them with more information!
Interested in learning more about the program? Please email policyfellows@uoguelph.ca or contact the program manager at 519-824-4120 ext. 53093.
Share this page
Find related news by keyword