Science Never Stops! Accelerator Guelph moves Online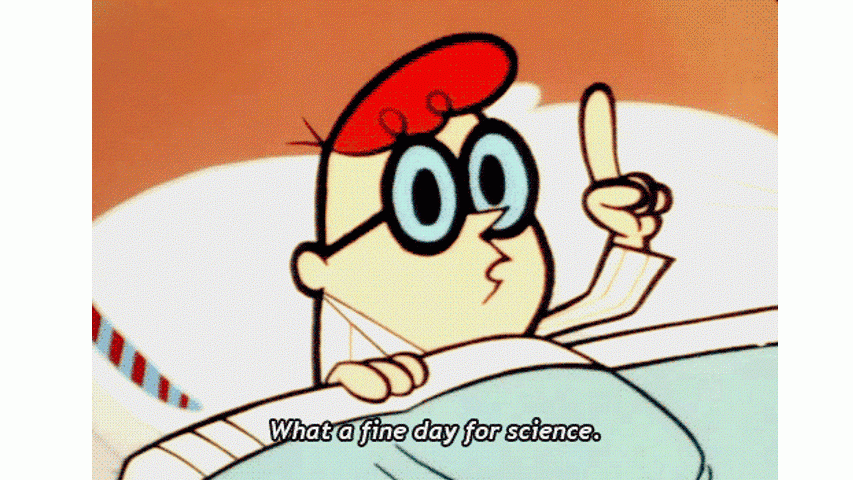 On September 16th,  the third Accelerator Guelph cohort of academic entrepreneurs started an optimized incubation program that will commercialize research despite the physical distancing constraints of COVID19.
---
In January 2018, a pilot cohort of academics joined the first formal entrepreneurship program designed specifically to develop U of G research and inventions into innovative and commercially successful businesses. This cohort (as well as two more which followed) attended in-person workshops and received mentorship from subject matter experts. While producing many thriving companies, the program demanded a substantial time commitment and required all participants to work at the same pace.
The five teams in Accelerator Guelph's first online cohort will have a new experience. Instead of in-person workshops and seminars, these teams will have access to a robust set of resources including videos, articles, case studies, worksheets and templates they can use to create the unique frameworks required to validate the market for their business concepts. All activities will be delivered online to ensure physical distancing is maintained while continuing to provide the opportunity to interact with like-minded entrepreneurs.
"Accelerator Guelph has supported almost twenty researcher led teams and each one has entered our program with different skills and different needs," notes Director of New Venture Creation Dana McCauley. "Accelerator Guelph will now offer a more time efficient and personalized, self-directed experience that allows each research team to work through challenges at their own pace."
Ms. McCauley says that allowing each team to get exactly the information they need to move their individual business interests forward was a key motivator in switching to a self-directed program. Each month from September to April, Accelerator Guelph teams will be assigned a focus topic and receive coaching from New Venture Creation staff members to identify milestones.
Given that Accelerator Guelph attracts many science based business ideas, this model allows teams exploring the commercial value of research and inventions that is at varying technology readiness levels (TRL) to be combined in the same cohort. For instance, if the focus topic for the month is product development, more advanced teams with TLR's of more than 5 will be refining their minimum viable product while an earlier stage team working with TRL 2 technology may be refining their product or service's unique selling point.
Department of Geography, Environment & Geomatics professor John Lindsay and business associate Anthony Francioni are entering the cohort to explore how to generate revenue from Prof. Lindsay's advanced geospatial data analysis platform called WhiteboxTools is at TRL 9. "We already know that people around the globe are using our platform, so we don't need to create a minimum viable product," John Lindsay says. "Our immediate needs include establishing a revenue model, creating financial systems and building a satisfying customer experience, so this self-directed program will use our time effectively."
The mandate for Accelerator Guelph will remain to help research achieve more impact and the New Venture Creation teams hopes that the new format will entice even more researchers to explore commercial opportunities for their discoveries.
"We value that Accelerator Guelph is designed specifically to support academics as they commercialize research. No other incubator offers that unique and specialized focus," notes Prof. Lindsay.
Accelerator Guelph welcomes the following academic entrepreneurs to our first online cohort:
Dr. Ryan Appleby and Matthew Appleby – building Obi Veterinary Education, an online continuing education and professional skills training platform for veterinarians
Kurtis Sobkowich, PhD candidate – exploring the market need for deep analytics products
John Lindsay, PhD and Anthony Francioni – creating a service model called Whitebox Geospatial Services
Keith Warriner, PhD and Mahdiyeh Hasani, PhD – building domestic sanitation systems for items that cannot be deep cleaned using liquid
Cindy Zhao, PhD and Shawn Shao, PhD – developing retail vegan baking mixes through their company, BioFerm Functional Foods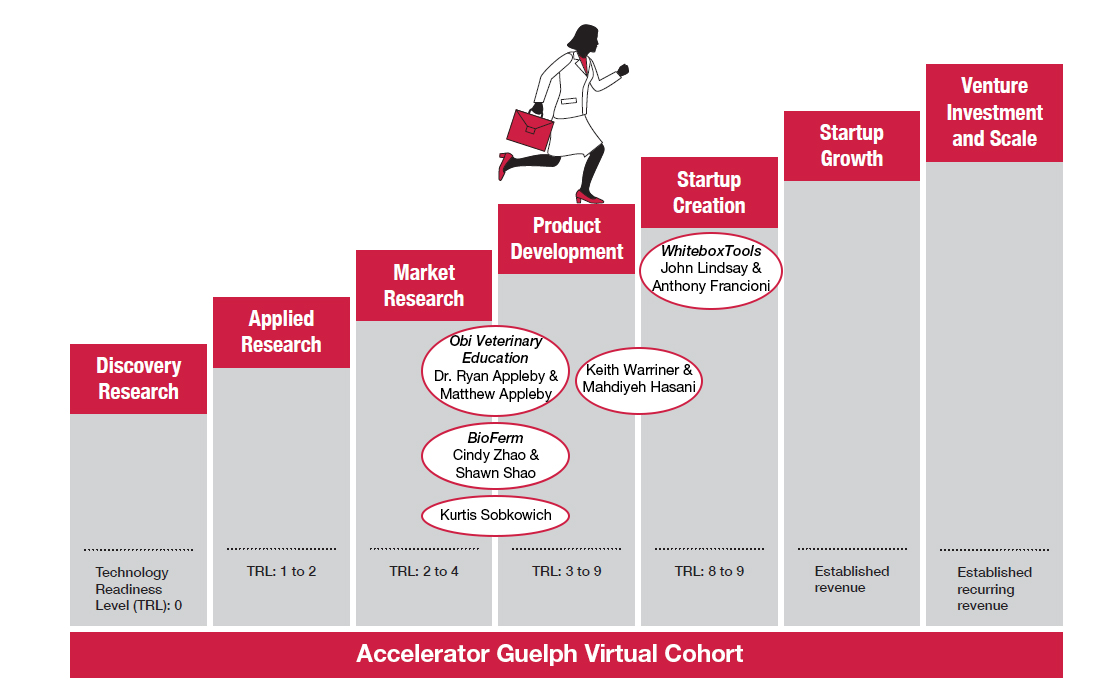 Share this page
Find related news by keyword