EatNorth's Dan Clapson to Emcee 2021 Gryphon's LAAIR Competition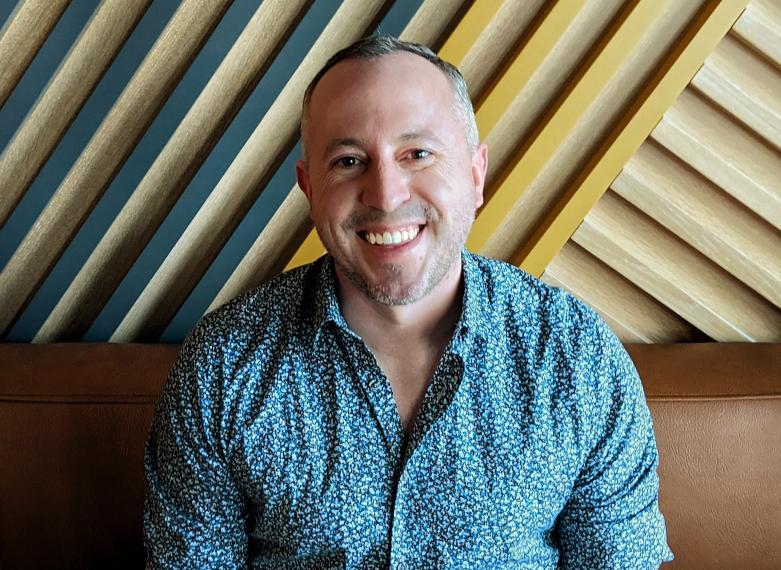 Canadian prairie based food expert Dan Clapson brings a national scope to the University of Guelph's Gryphon's LAAIR (Leading to the Accelerated Adoption of Innovative Research)  Pitch Competition Finale as emcee for the May 19, 2021 awards event.
Clapson is founder and creative director of EatNorth, food media and events company. He's also the Globe and Mail restaurant critic and columnist for the Canadian Prairies.
"I think that competitions like this do a great job of showcasing emerging ideas and innovation," he says. "It's very interesting to see people pushing forward in their respective industries."
The Research Innovation Office (RIO) brought Clapson on board to highlight to all Canadians an event that consistently demonstrates the most cutting-edge products and services in the agri-food innovation space.
"We're thrilled to have Dan emcee the event," says Dana McCauley, Director of New Venture Creation at RIO. "He's an accomplished spokesperson and, through his widely-read platform at EatNorth, he brings a new and valuable audience to the innovators who participate every year in our event." 
Clapson is also a high-energy public relations specialist who is regularly asked to appear on television stations like Global Calgary, Global Edmonton, CTV Morning Live (Calgary and Saskatoon) and Cityline. He recently signed on to co-write a cookbook for Appetite, a boutique lifestyle imprint of publisher Penguin Random House Canada. The book is due to be published in 2023.
During this year's Gryphon's LAAIR Pitch Competition Finale Event, one of five corporations will be awarded a $10,000 grand prize by an international panel of investment and industry leaders.
Starting at noon on Friday, May 15th, everyone will have a chance to evaluate the five founders by watching their pitch and deciding if their idea deserves the People's Choice Award – worth $2,500. Voting will close at 12:00 p.m. EDT on May 19th.
 The big finale will go live online at 1:00 p.m. EDT on Wednesday, May 19th, when the Gryphon's LAAIR pitch competition awards will be presented. Participants are invited to network after the main event at 3:00 p.m. Registration is open now for the showcase and pitch competition. Get your free ticket today!
The event is the culmination of the inaugural Research Innovation Festival. Every day from May 10th to 15th, the Research Innovation Office will offer new stories and videos that highlight the many innovative companies that had their genesis in the university's Gryphon's LAAIR program. The program is funded by the Ontario Agri-Food Innovation Alliance, a collaboration between the university and the Ontario Ministry of Agriculture, Food and Rural Affairs. Adding to the excitement, several announcements and program launches will also happen during the Research Innovation Festival, making this online event appealing to a broad audience of participants both on and off campus.
Everyone is invited to check out all the content on Twitter, YouTube, Instagram and the university's website.