Abbey Drew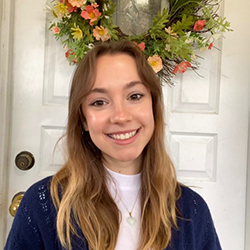 Hi, my name is Abbey, and I am joining the SPARK team this summer as a new writer! I am going into my fourth year of the Psychology co-op program here at the University of Guelph. This past year, I have become involved in research at the University in the field of Applied Social Psychology. In the upcoming fall and winter semesters, I will continue this research and will be writing my honours thesis on the topic of social norms and alcohol consumption. Outside of school and work, I enjoy spending my time with friends and family. I love going for walks, hiking, and spending time outdoors. I am looking forward to learning more about the fantastic research happening here at the University of Guelph, and getting to work alongside the SPARK team!
Mya Kidson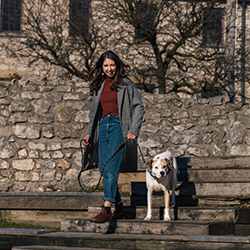 My name is Mya! This summer, I'm finishing up my remaining credits as a Nutritional and Nutraceutical Sciences major. While it'll be a bittersweet moment to graduate from U of G and leave SPARK after spending over three years on the team, I'm excited to move on to the next chapter. This summer, I'm also working as a Knowledge Mobilization Intern with Wilton Consulting, a Fergus-based sustainable agri-food consulting firm. Aside from that, I will be doing a fourth-year undergraduate research project with my supervisor Dr. Alison Duncan, Department of Human Health and Nutritional Science. Dr. Duncan's research investigates the effects of functional foods in healthy and clinical populations, complimenting my passion for nutrition and food security. After graduation, I hope to continue with these passions through graduate studies and research focused on optimizing food security in marginalized communities.
Katie Kroeze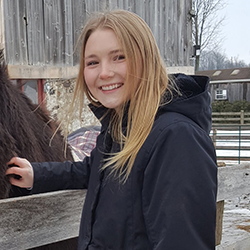 Hi, I'm Katie, and I am a new part-time SPARK writer! I'm in my fourth year of Science in Agriculture, majoring in Animal Science. I've been a part of the research scene here in Guelph for a couple of years now, helping with projects with beef cattle, and I hope to pursue a Master's in Ruminant Nutrition after I complete my undergrad. Waterloo is home for me, but I really love the city of Guelph. I'm very excited to be back on campus this year and for intramurals to be back on – in the last semester before COVID-19, my inner tube water polo team came first in the league! I have a few little hobbies, but one of my favourite things to do is cook and share food with my friends. I also love going out for a paddle or hike on nice days in the summer. I'm pumped to get started on the SPARK team and to get to work with such a fantastic group!
Vanessa Virgo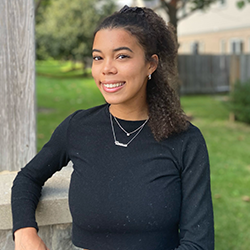 My name is Vanessa Virgo, and I'm new to the SPARK team this fall! I'm a second-year student in the Arts and Sciences program, minoring in neuroscience and international development. While quarantine gave me time to try all types of weird new hobbies, my favourite things to do are cook, run, or read a good book. In addition to this, I also love to spend my time volunteering and hitting the slopes in the winter. I'm a very curious person— so I'm beyond excited to get to know more about the research going on at Guelph. I'm looking forward to working with such a spectacular team this fall!