Pathways to Commercialization: Spotlighting Successes From the Gryphon's LAAIR Program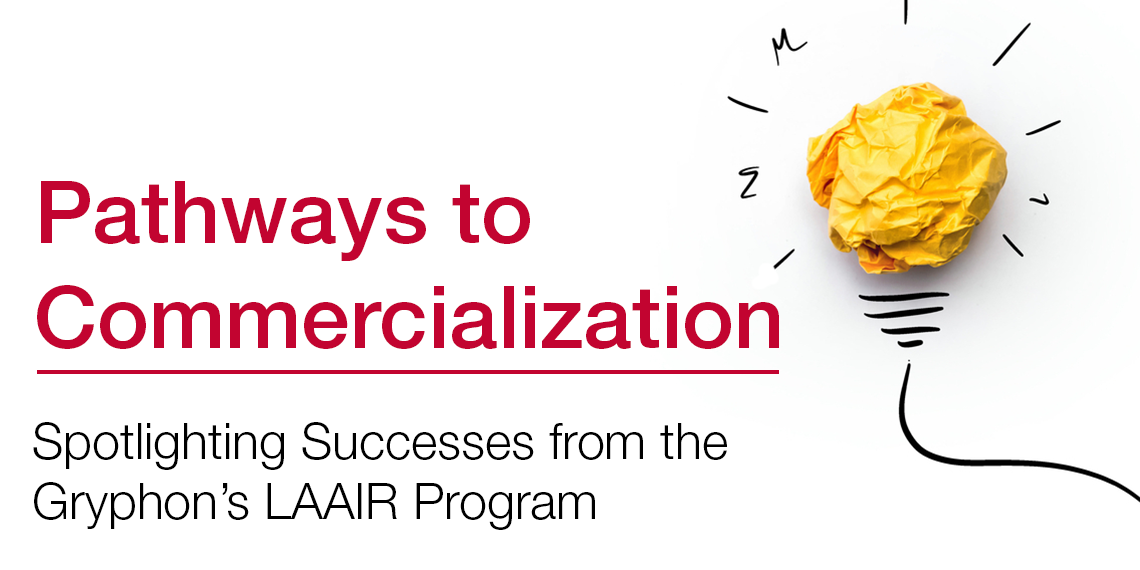 Details
Presentations from this event can be found in the Atrium and the webinar recording is available on YouTube.
Join the Ontario Agri-Food Innovation Alliance and OMAFRA for a virtual event profiling innovative technology and commercialization activities funded through the Gryphon's Leading to the Accelerated Adoption of Innovative Research (GLAAIR) program.
Learn about ongoing GLAAIR projects in the week leading up to the highly anticipated Research Innovation Festival and Gryphon's LAAIR Pitch Competition.
Researchers and their key industry partners will provide an overview of their projects including the pathway from research to product commercialization. Speakers will include:
Dr. Michele Oliver (School of Engineering)
Dr. George Van der Merwe (Dept. of Molecular and Cellular Biology) and Richard Preiss (Escarpment Labs)
Dr. Wael Ahmed (School of Engineering) and Paul Subject (FloNergia)
Dr. Thomas Koch (Dept. of Biomedical Sciences and eQcell)
Agenda
9:00am

Opening  Remarks:

Jen Liptrot – Director, Research and Innovation Branch, OMAFRA

Jessica Bowes - Assistant Vice-President, Research (Innovation & Knowledge Mobilization), UofG

9:15am

Session 1:

Ontario Craft Brewing with Dr. George van der Merwe (Universityof Guelph) and Richard Preiss (Escarpment Labs)

Technology in Aquaculture and Greenhouses with Dr. Wael Ahmed (University of Guelph) and Paul Subject (FloNergia)

10:00am
Break
10:15am

Session 2:

Mobile Agriculture Machinery with Dr. Michele Oliver (Universityof Guelph)

Stem Cells in the Equine Industry with Dr. Thomas Koch (University of Guelph and eQcell)

11:00am

Closing:

David Hobson - Manager, Technology Transfer & Entrepreneurship, RIO, UofG
Event Website