About the University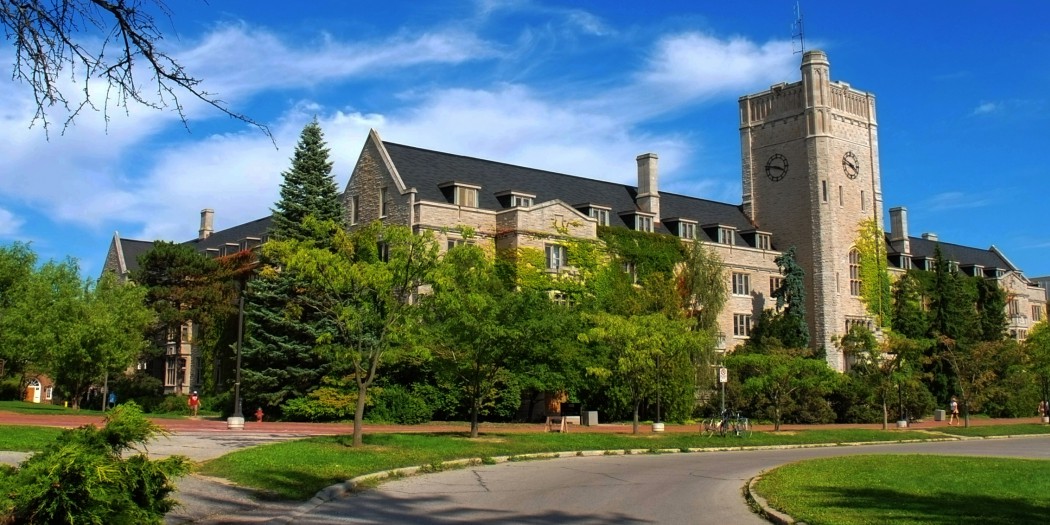 Located in Guelph, Ont., the University of Guelph was established in 1964 and is considered one of Canada's top universities. Its three founding members – Macdonald Institute, the Ontario Agricultural College and the Ontario Veterinary College – are older than the University itself. Established in Toronto in 1862, the Ontario Veterinary College is the oldest veterinary school in Canada.
The University now consists of seven colleges: the College of Arts, the College of Biological Science, the College of Business and Economics, the College of Physical and Engineering Science, the College of Social and Applied Human Sciences, the Ontario Agricultural College and the Ontario Veterinary College. The University also has a regional campus in Ridgetown, Ont., and several research stations.
The University of Guelph-Humber in Toronto offers joint diploma and degree programs that provide students with real-world experience through work placements.
The University's main campus features a blend of historical and modern architecture. Brick pathways connect century-old buildings with steel and glass structures. A bronze statue of the gryphon, the University's mascot, guards the main entrance to campus at the corner of Gordon Street and Stone Road. The iconic cannon, located in Branion Plaza, is best known for its constantly changing appearance – it's a campus tradition to paint the cannon on an almost daily basis.
With more than 20,000 undergraduate and 2,100 graduate students, the University is consistently ranked highly for providing a comprehensive education that combines traditional academia with experiential learning and co-operative education outside the classroom. Research opportunities allow students to learn and work with faculty who are experts in their field.
The University welcomes international students from around the world, while providing study abroad programs for those interested in broadening their global perspective. Guelph's alumni population continues to grow and now totals more than 101,000 alumni in 145 countries.
Videos
50th Anniversary
Campus Overview