19th Annual Guelph Food Safety Seminars Symposium: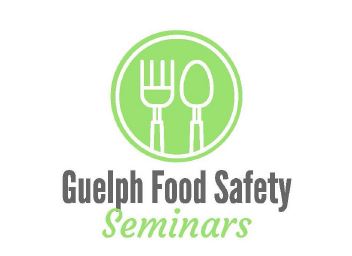 Inflation: The New Foodborne Illness?
Welcome to the 19th annual (and 3nd virtual) Guelph Food Safety Seminars (GFSS) Symposium. 
What effect does inflation have on the safety and security of our food?  Composed of a series of seminars, this year's Symposium will examine how rising costs are affecting food safety along the food supply chain; the challenges and benefits of food rescue; and the role alternative protein sources play. A panel of experts will join our last session to address questions on how to safely stretch our food dollars.
The Guelph Food Safety Seminars (GFSS) began in 2004 to provide a forum in which to share timely and pertinent food safety topics. The GFSS Organizing Committee plans seminars throughout the year and an annual symposium. Our objective is to bring together people from the Guelph Food Safety Network and others who are interested in the risk management approach to food quality and safety to learn, educate, illuminate, and discuss issues of common interest and broaden networks. The GFSS is a partnership in agri-food safety.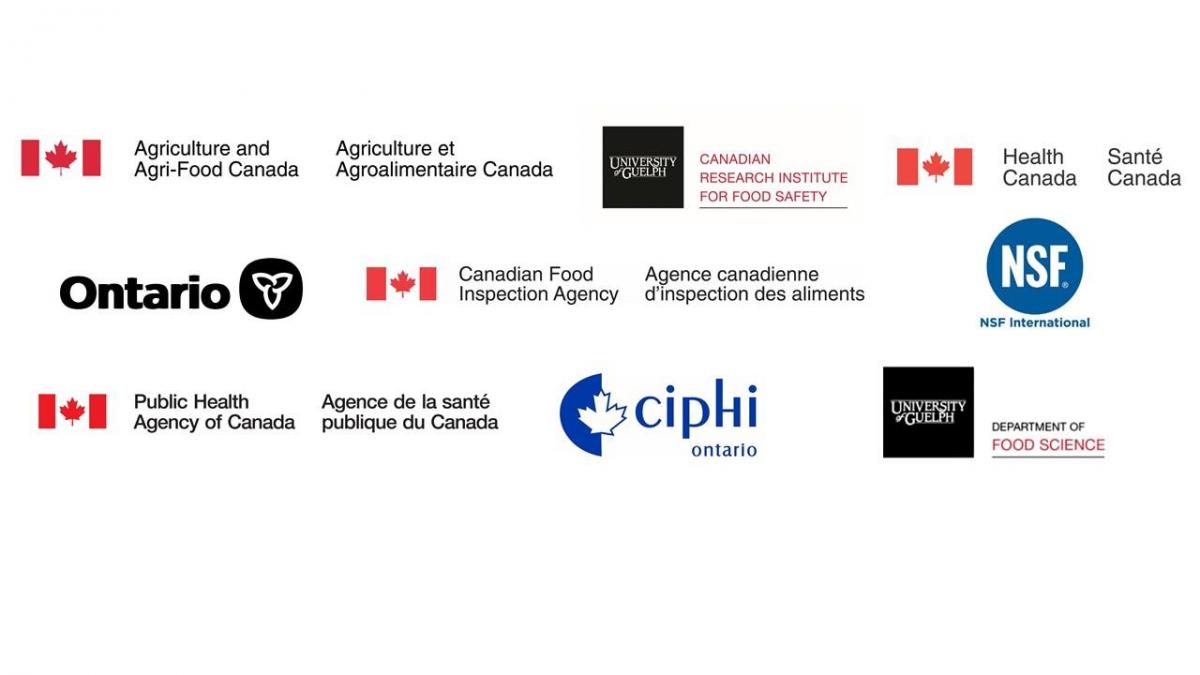 There is no fee to participate, but registration is required. Participants may register for one or multiple sessions.  
---
Session 1:

At what cost? Food safety and rising prices
Wednesday, November 9, 2022
10:30 am - 12:00 pm (EST)
Registration link: https://www.eventbrite.ca/e/gfss-19th-symposium-inflation-the-new-foodborne-illness-tickets-432245988387
Speakers:
Inflation and the Food System – Causes and Effects
Food price inflation is currently at generational highs.  Food prices are getting a lot of attention from governments and regulators as consumers are looking for reasons that prices are increasing.  There are many factors contributing to food price increases across all good categories.  We discuss the reasons prices are increasing, the impacts on the food system with particular focus on food security and food safety.
Mike von Massow, Associate Professor, Department of Food, Agricultural and Resource Economics, University of Guelph
Mike von Massow is an Associate Professor in the Department of Food, Agricultural, and Resource Economics at the University of Guelph.  He is also the OAC Chair in Food System Leadership.  He teaches management and strategy to agribusiness students. His research focuses on understanding how people make food choices and the development of value chains to support those choices. Mike is active on social media and has a proactive outreach program.  Check out his FoodFocus blog and podcast for current discussions of issues and trends relative to food from farm to fork.
Moderators: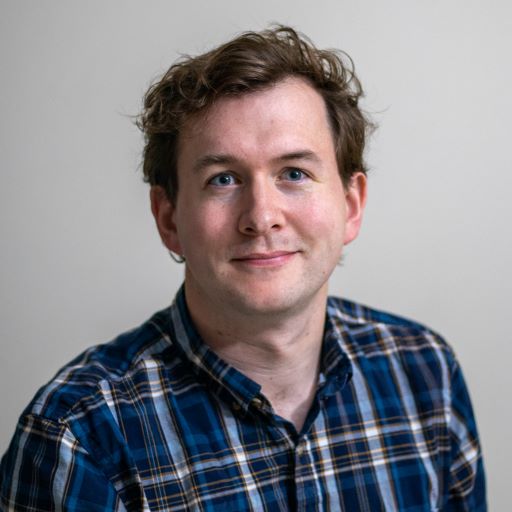 Brendan Dougherty,  A/Senior Epidemiologist, Centre for Food-borne, Environmental & Zoonotic Infectious Diseases, Public Health Agency of Canada and GFSS Organizing Committee Member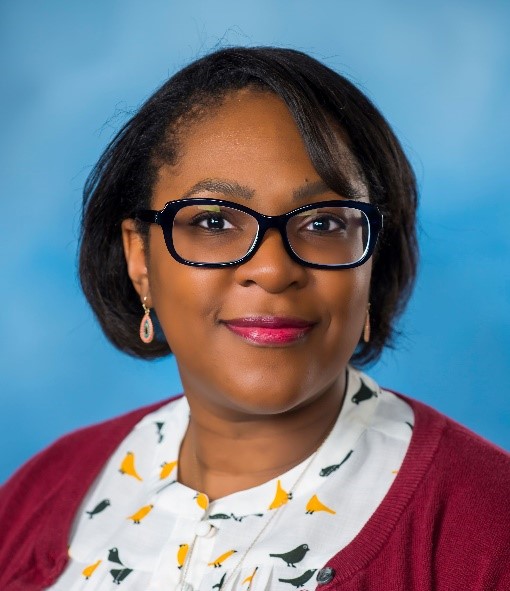 Emefa Monu, Food Safety Scientist, Ontario Ministry of Agriculture, Food and Rural Affairs and GFSS Organizing Committee Member 
---
Session 2: Waste Not; Want Not: Food Diversion at Its Finest
Wednesday, November 16, 2022
10:30 am - 12:00 pm (EST)
Registration link: https://www.eventbrite.ca/e/gfss-19th-symposium-inflation-the-new-foodborne-illness-tickets-439409374267
Speakers:
Rescuing Food to Feed Communities
Millions of pounds of good, nutritious food go to landfill every year in Canada, when it could instead be used to feed communities in need. In this session, you will learn to:
Understand food rescue as a solution to food waste

Identify sources of, and how to access, rescued food

Recognize unique challenges in working with rescued food

Apply best practices when rescuing food for your organization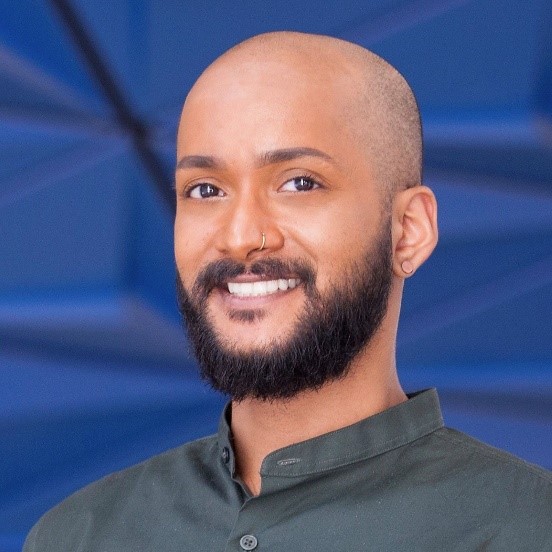 Krish Thayalan, Manager, Education & Training, Second Harvest
Krish is the Manager, Training & Education at Second Harvest. Their background in nutrition & public health, food systems, and food justice brought them to Second Harvest where they now work to promote Second Harvest's 3 pillars of: food waste prevention, food safety, and food literacy.
Their interests lie in the intersection between environmental sustainability and health promotion, feeding into Second Harvest's dual vision of "No waste, No hunger."
Today Krish is happy to share their expertise around rescuing food, its unique food safety challenges, and how to tackle them.
Requirements and Best Practices: A Legislative Lens for Repurposed Foods
Food served to the public is strictly regulated, but how are repurposed foods controlled to prevent disease and illness while meeting local needs? This presentation will discuss:
The Acts, Regulations, and Guidelines that govern food safety in Ontario Food Banks

Roles & powers of Public Health Inspectors

Red flags and public health concerns with inappropriately repurposed foods

Real life examples from the field

Best practices and recommendations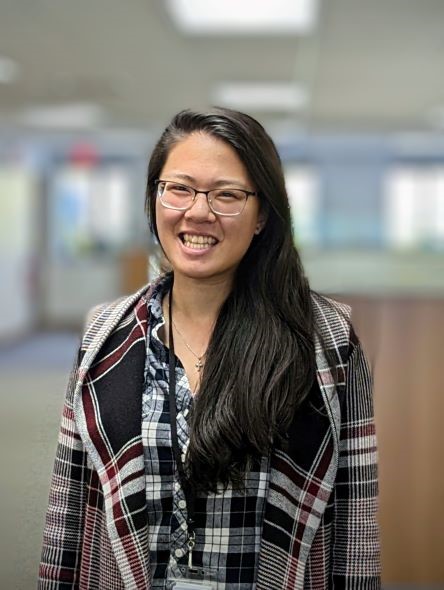 Deborah Ng, Public Health Inspector, Environmental Health, Wellington-Dufferin-Guelph Public Health
Deborah Ng is a Public Health Inspector for Wellington-Dufferin-Guelph Public Health. She has had diverse inspection and regulatory experience in food safety, water safety, and infection control across Ontario since 2018 with Haliburton, Kawartha, Pine Ridge District Health Unit and Porcupine Health Unit. After inspecting rural communities with unique needs and limited supports, she found the need to continually develop clearer guidance to reduce barriers to food safety. She holds a BASc in Environmental Health from Toronto Metropolitan University, and a B.Sc in Health Studies, Health Informatics Option from University of Waterloo.
Moderators: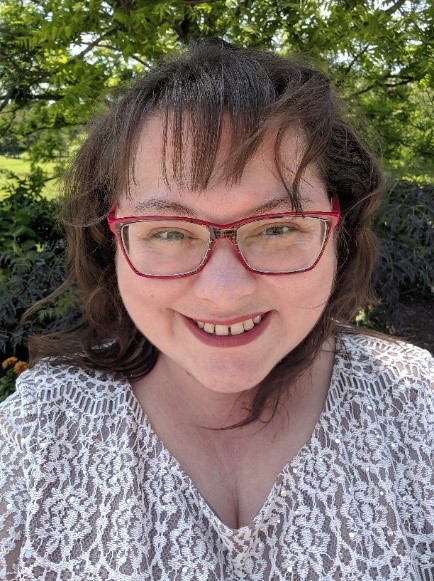 Michelle J. Martin, Manager, Health Protection Division, Durham Region Health Department and GFSS Organizing Committee Member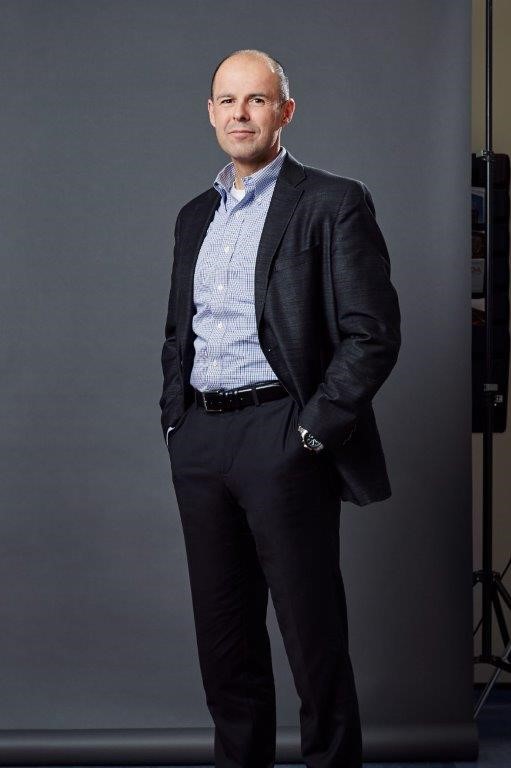 Paul Medeiros, Manager, Environmental Health, Wellington-Dufferin-Guelph Public Health and GFSS Organizing Committee Member
---
Session 3: Alternative proteins - Are we there yet? 
Wednesday, November 23, 2022
10:30 am - 12:00 pm (EST)
Registration link: https://www.eventbrite.ca/e/gfss-19th-symposium-inflation-the-new-foodborne-illness-tickets-439412543747
Speakers:
Recipe for Success: Novel Food Challenges and Strategies 
The future of food will not look like the past. We will have to shift many paradigms, develop and scale many new technologies (plant-based, fermentation based, cultured meat, climate solutions) to feed a growing population and establish a more sustainable, healthier, and more secure food supply chain. Quality and food safety is the core foundation for fast innovation. This symposium will cover:
Food Safety Challenge on Sourcing

Food Safety Challenges on Processing

Food Safety Challenges on Sanitation

Food Safety Challenges on Testing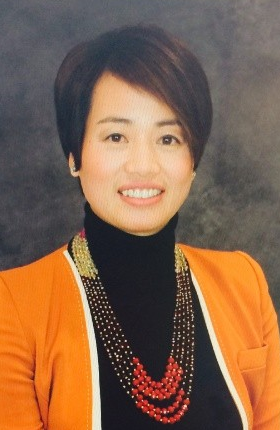 Yanyan Huang, PhD, Global Director of Quality Control, ADM
Yanyan is the global director of quality control at ADM, where she leads the global initiative of standardization, optimization, and continuous improvement of ADM quality control processes. Yanyan has a Ph.D. in microbiology and a minor in biotechnology.  Yanyan has extensive experience in building global food safety programs (EMP, Food Safety Plan/Hazard Control Plan, Allergen Control Program, Positive Release Program, Process Validation, Chemical Contaminant Monitoring Program et.) and leading a high function team. She has successfully led the global allergen control program and food safety risk assessments for plant-based products in microbiology, ingredient, chemical contaminants and packaging. Yanyan is also the chair of IAFP Plant-based alternative products Quality and Food Safety Professional Development Group.
Cultivated meat: key food safety considerations, knowledge gaps, and the status of global regulation
Cultivated meat (also known as cell-based or cultured meat) is a new food production technology that involves cultivating animal cells directly without the need for rearing animals. Over 100 startups across the globe are currently working on bringing cultivated meat to market, with the first and only products being approved for sale in Singapore in late 2020. Although the consumption of animal cells is not new to the food system, the cultivation methods and inputs can be novel and demand global regulatory attention. Here, we provide the current understanding of key food safety considerations and knowledge gaps in the production of cultivated meat. We discuss the status of global regulatory frameworks and guidance that have been issued to date, with an eye toward harmonization.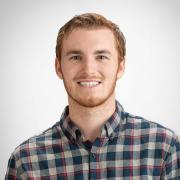 Elliot Swartz, Lead Scientist, Cultivated Meat, The Good Food Institute (GFI)
Dr. Elliot Swartz is a lead scientist specializing in cultivated meat at The Good Food Institute (GFI) (www.gfi.org), an international network of non-profit organizations developing the roadmap for a sustainable, secure, and just protein supply. Elliot's work at GFI focuses on analyzing the technical and economic bottlenecks facing the cultivated meat industry, identifying opportunities to accelerate the industry, and educating scientists, the public, and other industry stakeholders. Elliot holds a Ph.D. in neuroscience from the University of California, Los Angeles (UCLA), where he worked with induced pluripotent stem cells to model neuromuscular disease.
Moderators: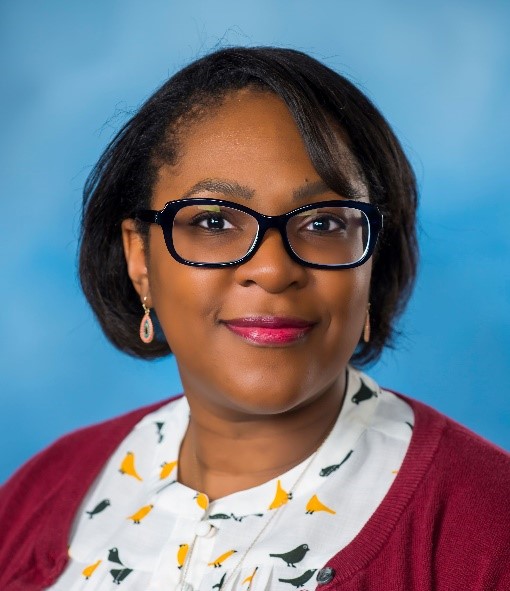 Emefa Monu, Food Safety Scientist, Ontario Ministry of Agriculture, Food and Rural Affairs and GFSS Organizing Committee Member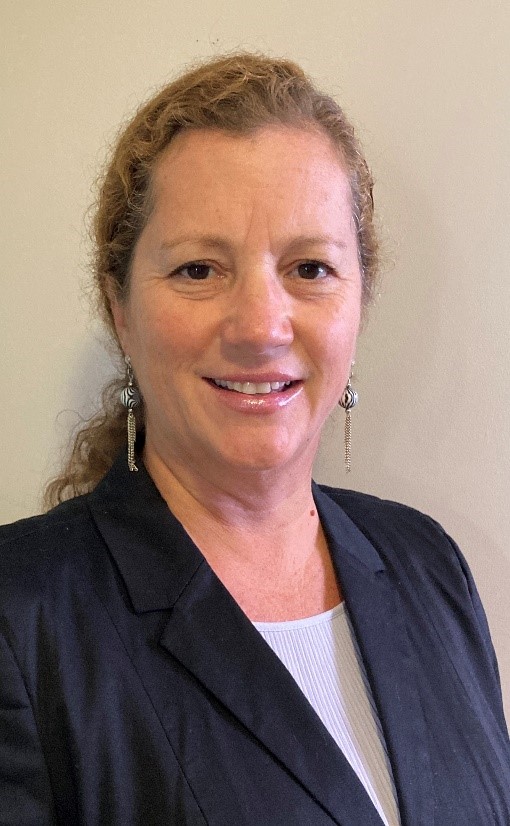 Valeria Netto, Business Resource Specialist, Ontario Ministry of Agriculture, Food and Rural Affairs and GFSS Organizing Committee Member
---
Session 4: How to Stretch your Food Dollar Safely Q&A Session
Wednesday, November 30, 2022
10:30 am - 12:00 pm (EST)
Registration link:  https://www.eventbrite.ca/e/gfss-19th-symposium-inflation-the-new-foodborne-illness-tickets-439530667057
The GFSS introduced a Q&A session at last year's Symposium. It was such a success, we decided to have one again! Our panel of experts will be on hand to answer your questions on how to make your food dollar go farther without compromising on food safety.
We welcome you to send your questions in ahead of time via the registration form.
Expert Panel: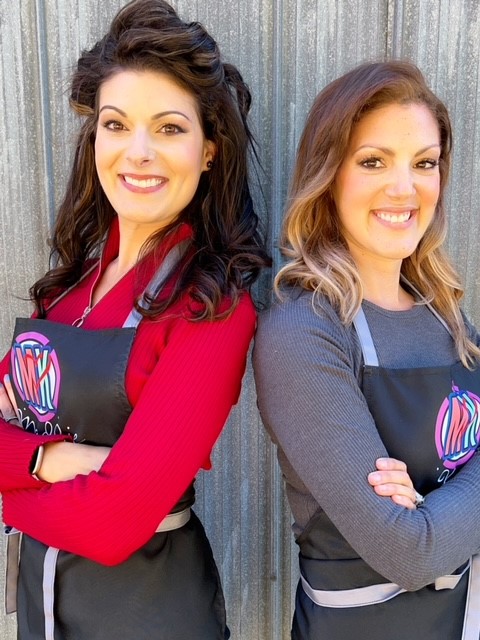 Maddie & Kiki, Canada's favourite female Grill Masters
Maddie & Kiki, Canada's favourite female Grill Masters, were named in the Top 10 Grill Experts of North America and were recently featured in the prestigious, Forbes. BBQ industry professionals turn to Maddie & Kiki for their knowledge, expertise, and input when developing new products for the BBQ market. 
They are hailed as the go-to experts when it comes to reviewing grills of all makes and models, showcasing the latest and greatest products to grill lovers and BBQ enthusiasts. 
Maddie & Kiki teach BBQ classes in-person at their Grill Studio as well as virtually across the globe. They have travelled all across Canada, appearing on morning shows, podcasts, radio, and live events inspiring people of all ages to fall in love with the art of outdoor cookery.  
They host and produce the hit digital series, BBQ Happy Place, where they showcase outdoor kitchens from around the world. A BBQ Happy Place is where you go to grill, chill, and get away from it all and Maddie & Kiki love sharing BBQ Happy Place inspiration to viewers all over the globe!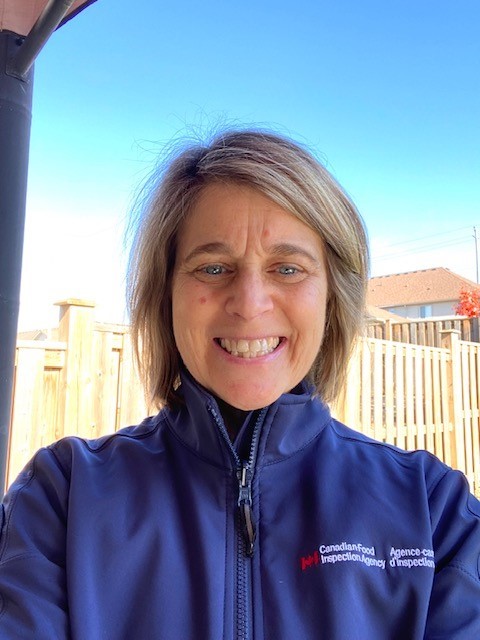 Tricia Glassco, Supervisor, Inspection and Advisory Services (Guelph Food Safety),  Canadian Food Inspection Agency 
Tricia Glassco has been with the Canadian Government for close to 23 years, having worked in the plant health, animal health, and food commodities over her career.  She is a molecular biologist by training and started at out AAFC performing laboratory and field research to understand the interaction between fungal pathogens and maize. Tricia moved to the CFIA where she carried out the molecular identification of novel foods and subsequently the diagnostics of quarantined plant pathogens for over a decade.  Her career evolved over the years and she followed her passion for food to Guelph and the Food Safety team where she now handles food safety complaints, investigations, recalls, inspections, food labelling issues and a variety of other food related files that come her way.  Tricia has recently taken on a thirst to learn more about food labelling and she looks forward to sharing her knowledge with you.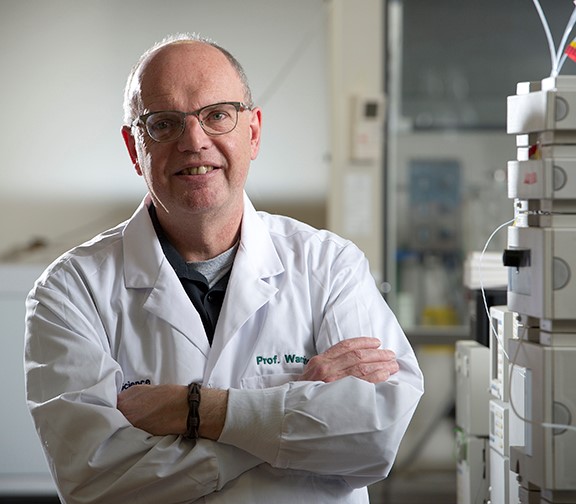 Keith Warriner, Professor, Department of Food Science, University of Guelph
Dr. Warriner is currently a Professor within the Department of Food Science at University of Guelph, Canada. Dr. Warriner received his BSc in Food Science from the University of Nottingham, UK and PhD in Microbial Physiology from the University College of Wales Aberystwyth, UK. He later went on to work on biosensors within the University of Manchester, UK and subsequently returned to the University of Nottingham to become a Research Fellow in Food Microbiology. He joined the Faculty of the University of Guelph in 2002.
During the last twenty five years in the field of microbiology and food safety research, Dr. Warriner has published more than 200 papers, book chapters, patents, and conference abstracts. His research interests are focused on enhancing food safety within meat processing, fresh cut sectors and more recently, in the area of marijuana edibles. To this end, his research team have advanced knowledge in the area of emerging pathogens, intervention technologies and development of biosensor devices to detection of foodborne hazards. His research in UV is developing novel decontamination methods based on gas phase hydroxyl-radicals for treating food surfaces and more recently N95 masks along with other personal protective equipment. He was awarded the Ontario Innovation of the Year award in 2017, OCE Mind to Market award in 2018, IAFP Food Safety Innovation award in 2019 and University of Guelph Innovation award in 2020. He is frequently contacted by the media to provide commentary on food safety issues and is the past President of the Ontario Food Protection Association. He is currently the Chair of the University of Guelph Biosafety committee, Director of the OMAFRA HQP Scholarship program and Associate Editor for several journals. Dr. Warriner has visited Beijing, Zhengzhou, Dalian and Guangzhou for information exchange visits. He has held the position of Graduate Coordinator within the Department of Food Science and Director of the Food Safety and Quality program.
Moderators:
Lawrence Goodridge, Leung Family Professor of Food Safety; Director, Canadian Research Institute for Food Safety, Department of Food Science, University of Guelph and GFSS Organizing Committee Member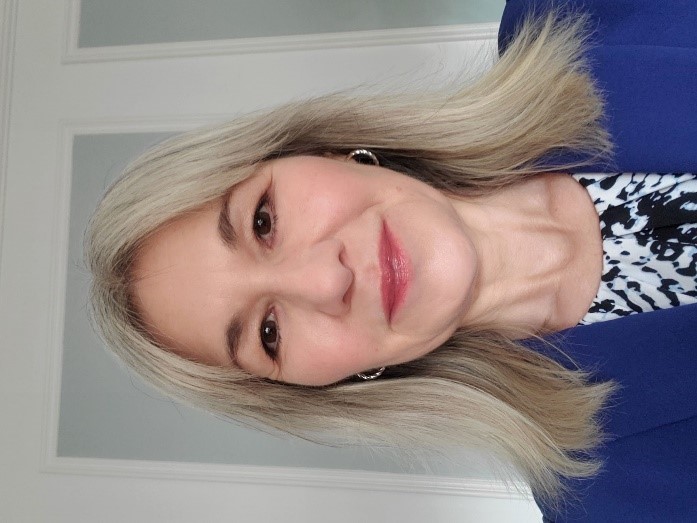 Marilyn Taylor, Communications Specialist, Ontario Area, Canadian Food Inspection Agency and GFSS Organizing Committee Member
---
If you have any questions, please contact: 
Dr. Susan Sabatini, Chair, GFSS  
Department of Food Science, University of Guelph 
ssabatin@uoguelph.ca