Benjamin M. Bohrer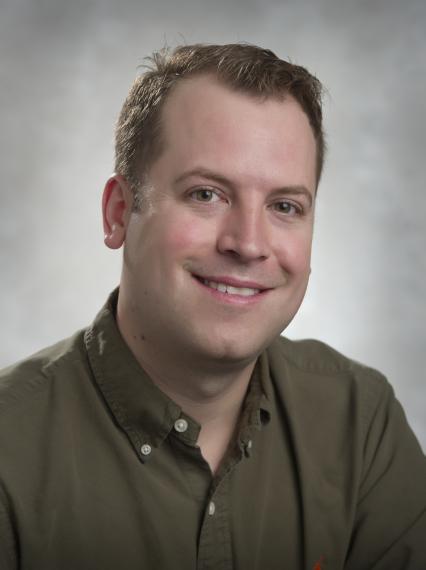 Phone number:
519 824 4120 extension 52486
Office:
Food Science Building - Room 224
Find Related People by Keyword
Assistant Professor
Originally from a crop and livestock operation in Hillsboro, Ohio, Ben Bohrer has always had an interest in animals. This influenced his choice to study animal sciences in university, and during his undergrad he took on an internship at a meat processing facility where he developed an interest in meat production. He enjoys barbequing and food preparation and learning more about what happens to the animals between leaving the farm and getting to our plate. He combines all of these interests in his meat sciences research.
Academic History
BS, Animal Sciences/AED Economics, Ohio State University (2011)
MS, Animal Sciences, Ohio State University (2013)
PhD, Animal Sciences, University of Illinois (2016)
Affiliations and Partnerships
Canadian Meat Science Association
American Meat Science Association
Canadian Society of Animal Science     
American Society of Animal Science
Awards and Honours
ASAS Midwest Section Meetings Young Scholar Award (2017)
American Meat Science Association Kinsman International Award (2016)
Research Impact
Ben's research is mainly producer focused and related to meat science and muscle biology. He hopes to discover how we can raise animals more efficiently and more humanely, and how the food derived products from these animals meet consumer expectations. He is interested in meat sciences from a safety standpoint as well as from a quality and food satisfaction standpoint. He is also currently looking at ingredients that can be used to meet consumer demands on several different aspects, including healthier meat products or easier to understand ingredient labels.
Current Research
Investigation of essential oil and organic acid feeding strategies in beef cattle
This study is investigating feed ingredients that have antimicrobial and/or acidic affects with potential to be used in beef cattle finishing systems. These will be used as a replacement or an additional feed ingredient to cattle currently fed antibiotics or ionophores. This study includes an assessment of beef feedlot attributes, beef quality and beef shelf-life. This project is funded by Beef Farmers of Ontario, OMAFRA-U of Guelph Agreement and Weston Seeding Food Innovation.
Assessing carcass variability in Ontario pork and the potential to increase returns to producers and improve pork quality
Carcass weight and leanness variability is a key component to pork producer profitability. This study will investigate the variability of Ontario pork and relate this information to pork quality. The overall goal of this study is to provide Ontario pork producers with valuable information to maximize their revenue while also making the entire pork supply chain (from production to retail) more consistent. This project is funded by Ontario Pork.
Functional ingredients in meat processing: an evaluation of novel applications to support the meat industry
The industry of processed meats is updating the "tools in their toolbox" from a technology and ingredient standpoint. This research theme is designed to test new ingredients in meat processing to meet industry and consumer demands. The overall goal of this research is to provide the meat industry with not only tangible attributes that can be easily measured, but also develop a deeper explanation of why certain attributes can be observed in meat products formulated with new ingredients. This project is funded by a NSERC Discovery Grant.
Improving health and function of processed meat products with the incorporation of dietary fibre
Processed meat is a food that novel ingredients can be easily incorporated into. The focus of this research is to test ingredients with known health benefits and develop processed meat products that contain these benefits. Processed meat is often seen as a food that is unhealthy and should be limited (to some degree) in most Western diets; this research hopes to use processed meat as a food that may elicit health benefits in some people.
Graduate Student Information 
As an advisor, Ben encourages independence while also facilitating a team environment. Ben describes his role as the coach of the team, helping when needed. He encourages his students to do their own creative thinking when provided a project and gives them the responsibility of developing methods, execution of the project and analyzing results. Ben has an open-door policy to answer any questions and encourages students to work together as a team, learning from each other's challenges and successes.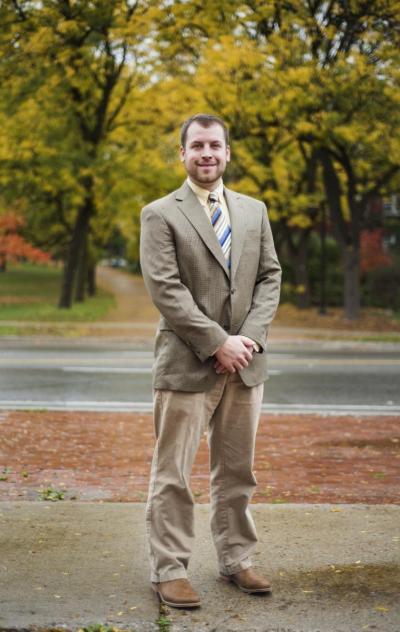 Featured Publications
Vargas, H., and B.M. Bohrer. 2018. A preliminary investigation on the effects of a hot water-shrink tunnel and chill tank following vacuum packaging on commercial pork quality and bacteria growth. Canadian Journal of Animal Science. In Press. doi.org/10.1139/cjas-2017-0151.
Huang, S., L.M. Wang, T. Sivendiran, and B.M. Bohrer. 2018. Review: Amino acid composition of high protein food products and an overview of the current methods used to determine protein quality. Critical Reviews in Food Science and Nutrition. In Press. doi.org/10.1080/10408398.2017.1396202
Vasquez Mejia, S.M., A. de Francisco, P.L.M. Barreto, C. Damian, A.W. Zibetti, H.S. Mahecha, B.M. Bohrer. 2018. Incorporation of β-glucans in meat emulsions through an optimal mixture modeling system. Meat Science, 143: 210-218. doi.org/10.1016/j.meatsci.2018.05.007.
Sivendiran, T., L.M. Wang, S. Huang, and B.M. Bohrer. 2018. The effect of bacon pump uptake and cook yield on bacon slice composition and sensory characteristics. Meat Science, 140: 128-133. doi.org/10.1016/j.meatsci.2018.03.007.
Lowell, J.E., B.M. Bohrer, K.B. Wilson, M.F. Overholt, B.N. Harsh, H.H. Stein, A.C. Dilger, and D.D. Boler. 2018. Growth performance, quality, and commercial bacon slicing yields of pigs fed a subtherapeutic dose of an antibiotic, a natural antibiotic, or not fed an antibiotic or antimicrobial. Meat Science, 136: 93-103.  doi.org/10.1016/j.meatsci.2017.10.011
For a full list of publications, please visit Google Scholar or Research Gate
Related Links
Linkedin: https://www.linkedin.com/in/ben-bohrer-57b35bb2/
Read Professor Bohrer's blog