Lisa Duizer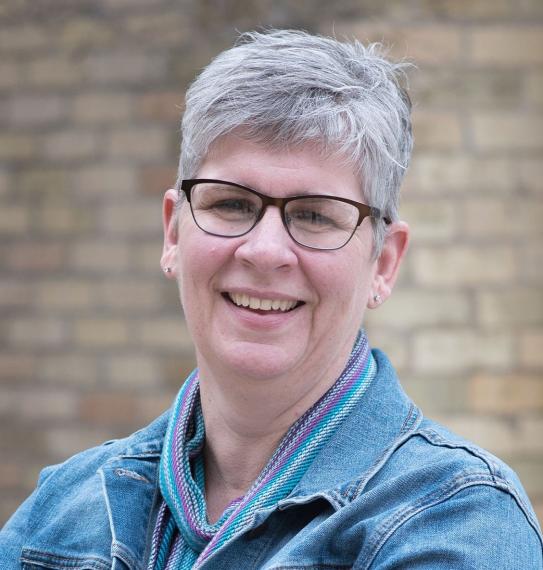 Department Chair, Professor
Phone number:
519 824 4120 extension 53410
Office:
Food Science Building - Room 112 via Room 114
Find Related People by Keyword
Department Chair
Professor
Lisa Duizer has been a faculty member in the Department of Food Science since 2009. She has previously held positions in the School of Nutrition and Dietetics at Acadia University, Nova Scotia and in the Institute of Food Nutrition and Human Health at Massey University, New Zealand. Lisa studies sensory properties of food with a focus on foods designed for older adults.
Academic History
BASc in Applied Human Nutrition, University of Guelph (1990)
MSc in Food Science, University of Guelph (1992)
PhD in food Technology, Massey University (2003)
Affiliations and Partnerships
Research Scientist with Agri-Food for Healthy Aging research group
Affiliate Scientist with University Health Network
Member of Society of Sensory Professionals, Institute of Food Technologists, Canadian Institute of Food Science and Technology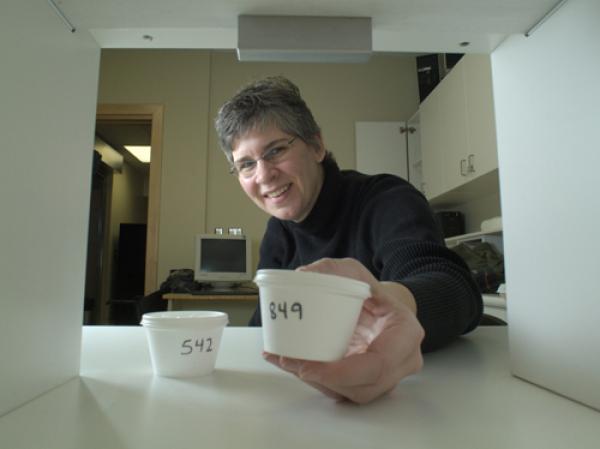 Research Impact
As the population of older adults increases, the need for food which provides nutritional benefits but is also liked by this population will also increase. This need extends to individuals who consume regular textured meals as well as those on modified textured diets. Lisa's research investigates both of these areas. How we perceive tastes and flavours of food changes as we age. Lisa explores the impact of these changes on liking of foods. Lisa also investigates the effect of nutrient addition on sensory quality of food. Lisa's hope is that, in time, everyone will be able to enjoy food which provides them with optimum nutrition.
Current research
How are pureed foods orally processed?
Dysphagia (difficulty swallowing) can be a challenge in older adults. Ensuring access to foods and liquids which are safe to swallow is of the utmost importance. Currently there is not a great deal of research which explores how modified textured foods are manipulated in the mouth. We are currently examining the role of thickeners on oral processing of these foods. We are studying the effects of starches and gums on structural breakdown of the food during processing and linking that with perception of textures of these foods. Given the importance of this food to individuals with dysphagia and given the current absence in Canada of any formalized standards for production of safe foods for this population, this research will fill a necessary gap in knowledge surrounding the effects of hydrocolloids on perceived textures of pureed foods.
How can we put better quality food on the plates of older adults?
Malnutrition is a serious problem within the older adult population. This is particularly prevalent for older adults living in long term care (LTC). Previous research has identified food first strategies for reduction of malnutrition within this population. One such strategy which looks promising is that of menu improvement with the development of "supermenus". These menus contain the same foods that are commonly prepared within long term care, however specific ingredients within recipes have been substituted or added to improve the nutrient content of the foods. These changes can, in turn, lead to improved nutrition intake. We will test the feasibility of this strategy with the many stakeholders within the value chain. This includes individuals from the Ministry of Health and Long Term Care, menu planners, food distributors and Ontario food producers. This research examines stakeholder attitudes toward the development of the supermenu. Results will be used to develop an intervention study to evaluate acceptability of the strategy within long term care homes.
Graduate Student Information
Lisa works closely with all of her graduate students during the planning of research projects. Because the majority of research conducted in the lab requires input from human subjects, Lisa places great emphasis on her students being able to interact with participants and expects that all students will be conversant in all aspects of ethical considerations when working with human subjects. Lisa expects that both MSc and PhD students will publish the findings of their research.
Lisa's students have been from both nutrition and food science. Graduating students have gone on to complete dietetic internships and have become registered dietitians. Students also find work in product development in multinational food companies as well as employment with research organizations.
Featured Publications
Sharma, M., Cristos, E., Corredig, M. & Duizer, L.M. (2017). Effect of hydrocolloid type on texture of pureed carrots: Rheological and sensory measures. Food Hydrocolloids. 63: 478-487.
Duizer, L.M. & Langfried, A. (2015). Sensory characterization during repeated ingestion of small-molecular weight phenolic acids. Journal of the Science of Food and Agriculture. 96(2): 512-521.
Lam, I.T., Keller, H.H., Duizer, L. & Stark, K. (2015). Micronutrients on the menu: Enhancing the quality of food in long-term care for regular nontherapeutic menus. Canadian Journal of Dietetic Practice and Research. 76(2): 86-92.
Lam IT, Keller HH, Duizer L, Stark K, Duncan AM. (2015) Nothing ventured, nothing gained. Acceptability testing of micronutrient fortification in long term care. Journal of Nursing Home Research 1: 18-27.
For a full list of Lisa's publications, visit her Google Scholar page. 
Related Links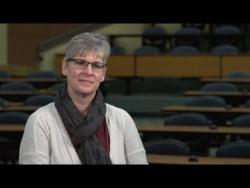 An overview of her research is available on YouTube