Paul Spagnuolo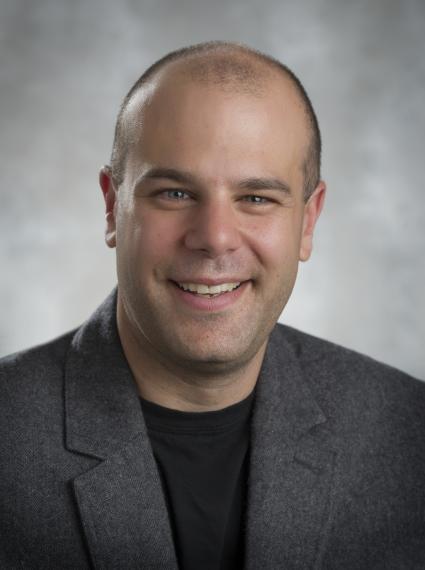 Email:
paul.spagnuolo@uoguelph.ca
Phone number:
519 824 4120 extension 53732
Office:
Food Science Building - Room 116
Find Related People by Keyword
Associate Professor
Paul Spagnuolo joined the Department of Food Science in 2016 after holding an Assistant Professor position at the School of Pharmacy, University of Waterloo.  His research focuses on the development of nutraceuticals as novel therapeutics and understanding cellular mechanisms by which nutraceuticals influence cell biology.
Academic History
B.Sc. in Food Science, University of Guelph
M.Sc.in Food Science, University of Guelph
Ph.D. in Applied Health Sciences, University of Waterloo
Postdoctoral Fellowship: Princess Margaret Cancer Centre 
Affiliations and Partnerships
Research Program Director, Ontario Agri-Food Innovation Alliance: Products and Value Chains
Board of Directors member, Natural Health Products Research Society
Member of the Stem Cell Network
Member of the Ontario Institute of Regenerative Medicine
Awards and Honours
Mead Johnson Award (Awarded by the American Society for Nutrition to a young investigator for a single outstanding nutrition research) - 2016
Research Impact
Nutraceuticals (i.e., food-derived bioactive compounds) are consumed by 75% of Canadians and it is important for research to catch up to the popularity of these compounds. Paul's research takes a systematic and rigorous approach to evaluate the therapeutic potential of nutraceuticals with the overall goal of translating this knowledge to improve the lives of Canadians.  
His research examines both the fundamental and translational impact of nutraceuticals. Primarily focusing on understanding the basic cell and molecular mechanisms by which nutraceuticals impart their anti -cancer activity his research also looks to characterize their pre-clinical efficacy. While mainly examining the anti-cancer properties of nutraceuticals, specifically to define activity against leukemia and leukemia stem cells, the lab also studies nutraceutical effects in other chronic disease models.  In short, the Spagnuolo lab uses the well-validated drug discovery platform employed by the pharmaceutical industry and is applying it to the nutraceutical research field.
Current Research Projects
Our research operates on two broad principles:
identification of novel nutraceuticals with therapeutic applications
utilization of nutraceuticals as novel molecular probes to better understand pathways that govern cell differentiation and death 
1)    Nutraceuticals are evaluated for their ability to selectively induce death in leukemia cells without affecting normal cells. The Spagnuolo lab has created a unique, in-house nutraceutical library conducive for high-throughput screening (the first in the world!) that enables utilization of drug-screening technologies. A multi-platform approach is used to define the cell and molecular mechanism of selective toxicity and characterize pre-clinical efficacy in efforts to develop the novel nutraceutical into a clinical therapeutic. Through this approach, avocatin B, a lipid from avocados, was discovered and validated to have potent and selective toxicity toward leukemia and leukemia stem cells. Avocatin B is a potent inhibitor of fatty acid oxidation. We have partnered with the Centre for Commercialization of Regenerative Medicine and now looking to develop avocatin B into a drug suitable for human use.
Ongoing avocatin B projects include development of an oral formulation suitable for human consumption, pharmacokinetic studies and determining its active pharmacophore. 
2)    Once a novel anti-cancer nutraceutical is identified, the Spagnuolo lab then use it as novel molecular probe to better understand the pathways that govern normal and cancer cell survival, differentiation and death. Understanding these processes will enable the eventual development of drugs with greater therapeutic potential. Through this approach, we are using avocatin B to understand the role of fatty acid metabolism and how it plays a pivotal role in normal and leukemia cell survival.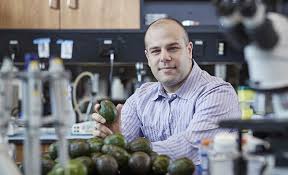 Graduate Student Information 
Graduate students work on projects related to (1) nutraceutical effects on fundamental cell and molecular mechanisms (i.e., apoptosis, differentiation); (2) discovery of novel bioactive nutraceuticals, (3) identification and characterization of the cell, molecular, and physiological effects of the novel compounds, (4) nutraceutical formulations for delivery in human trials and (5) human clinical trial. 
To date, students have gone on to positions in academia and the food/pharmaceutical industry. 
Featured Publications 
Tcheng M, Samudio I, Lee EA, Minden MD, Spagnuolo PA.  The mitochondria target drug avocatin B synergizes with induction chemotherapeutics to induce leukemia cell death.  Leuk Lymphoma. 2016 Aug 25:1-3.
Lee EA, Angka L, Rota SG, Hanlon, T, Mitchell A, Hurren R, Wang XM, Gronda M, Boyaci E, Bojko B, Minden M, Sriskanthadevan S, Datti A,  Wrana J, Edginton E, Pawliszyn J, Joseph, JW, Quadrilatero J, Schimmer AD, Spagnuolo PA. Targeting mitochondria with avocatin B induces selective leukemia cell death. Cancer Res; 75(12); 2478–88.
Angka L, Spagnuolo PA. From food to clinical medicine: nutraceuticals as clinical therapeutics. Curr Opinion in Food Sci. Invited Review. 2015, 4:7-12
Angka L, Lee EA, Rota SG, Hanlon T, Minden M, Quadrilatero J, Spagnuolo PA Glucopsychosine increases cytosolic calcium to induce calpain mediated apoptosis of acute myeloid leukemia cells. Cancer Letters. 2014 Jun 28;348(1-2):29-37.
Related Links
Twitter: @Spaglab
Linkedin: Paul Spagnuolo