The Bean Study is Recruiting!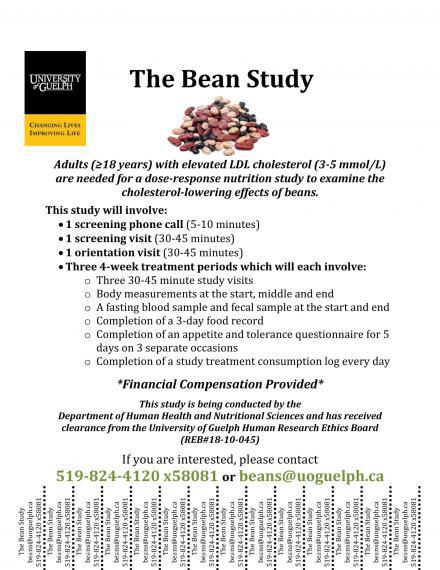 The purpose of the study is to better understand the ability of different amounts of beans to improve levels of cholesterol and other markers of heart disease risk and, in general, contribute to the current evidence that suggests beans are a healthful food that deserves inclusion in our daily diets! In addition, we are looking to better understand tolerance to long-term bean consumption as well as their potential satiating effects.
If you are interested in participating in the study, please email The Bean Study Team at beans@uoguelph.ca or call 519-824-4120 x58081.
Share this page
News Topics