Current Participants
Thank you for being part of our HNRU team! On this page you will find general information to the HNRU participant experience. You should always direct your questions to your study specific team, but on this site you can find more general information that we hope you find helpful. 
Check out our Frequently Asked Questions (FAQ) section!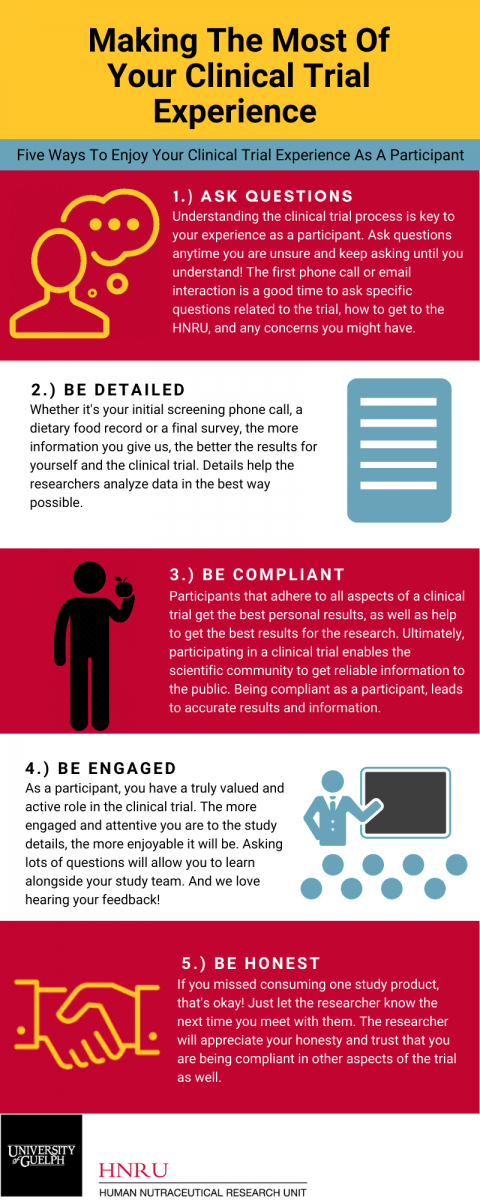 Infographic created by: Stephanie Hall, B.Sc. Student.
If you have any general HNRU questions or comments, please don't hesitate to contact us.