Glycaemic Response of Millet Products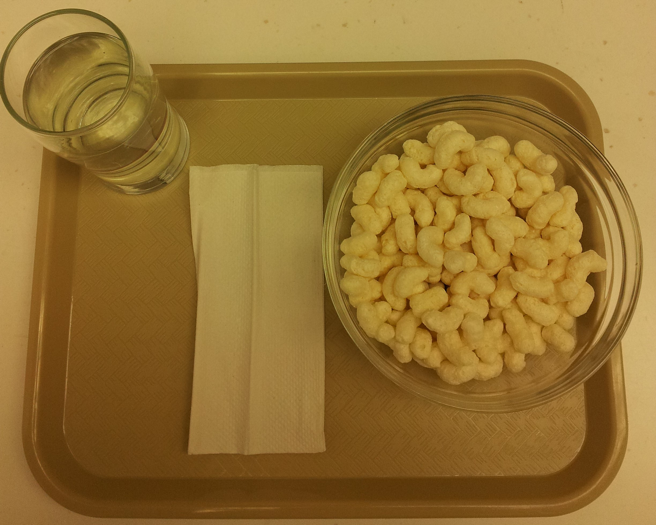 Consuming more plant-based foods is an important approach to preventing and managing the onset of nutrition-linked chronic diseases.  Millet is a plant-based cereal that is a good source of calcium, iron, and dietary fibre, and has a better fat, protein, vitamin, and energy density composition than maize, sorghum, and wheat.  A unique study done in the Human Nutraceutical Research Unit (HNRU) at the University of Guelph in 2017 explored the glycaemic response of different forms of millet familiar to the North American diet to further understand its health benefits (McSweeney et al., 2017).
Researchers examined four products made of 100% proso millet (Panicum milaceum) in the form of a porridge, an extruded snack, a biscuit, and a couscous-like product, and compared its glycaemic response to the same product types composed of corn.  Study participants visited the HNRU twelve times, and blood samples were taken six times in the duration of two hours following consumption of a different corn or millet product.  Extruded snacks of corn and millet had the highest glycaemic response compared to the other product forms, while extruded corn snacks had a higher glycaemic response than the millet product.  Besides the extruded snack product, there were no statistically significant differences between corn and millet for the other products.  Food processing is an important consideration that influences glycaemic response, since the glycaemic response was lowest for porridge, slightly higher for couscous, and higher still for the biscuit (McSweeney et al., 2017).
The full journal article and more information from this HNRU study can be viewed on Taylor & Francis Online.
Matthew B. McSweeney, Agota Ferenc, Katarina Smolkova, Alexander Lazier, Amy Tucker, Koushik Seetharaman, Amanda Wright, Lisa M. Duizer & D. Dan Ramdath (2017) Glycaemic response of proso millet-based (Panicum miliaceum) products, International Journal of Food Sciences and Nutrition, 68:7, 873-880, DOI: 10.1080/09637486.2017.1301890
Share this page
News Topics