The importance of transparency in research reporting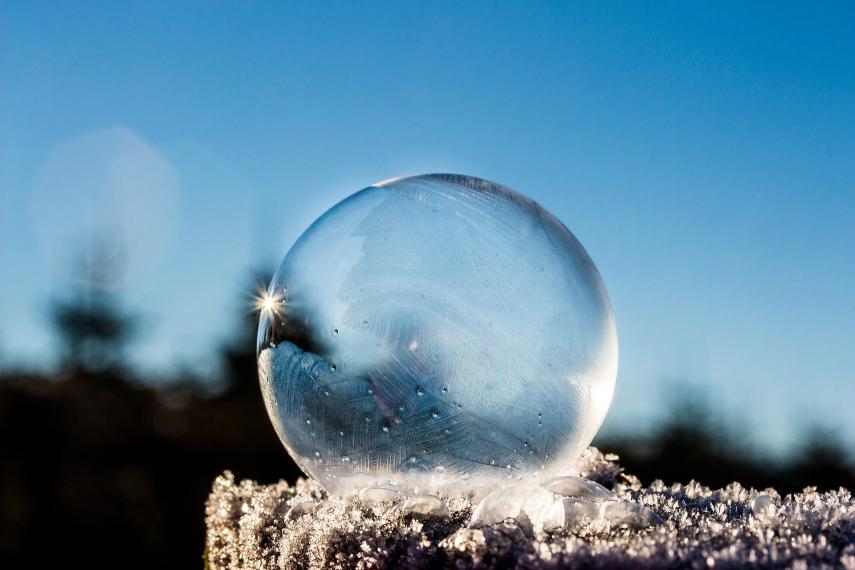 Transparency is a universal concept that is important in many settings, including research reporting.
Transparent research reporting is critically important for all types of research reports, including nutrition research-related articles published in academic journals ("The strengthening the reporting," 2021).
The Canadian Nutrition Society (CNS), the nation's leading organization that unites stakeholders interested in food and nutrition, has included research reproducibility through transparent reporting as one of their nine Scientific Integrity Best Practices.
Research reporting transparency ensures that studies can be reproduced by other researchers in the field, and it helps facilitate proper interpretation and dissemination of results by other stakeholders.
According to the International Committee of Medical Journal Editors, "the research enterprise has an obligation to conduct research ethically and to report it honestly (Moher et al., 2014)."
The journal articles must be useful to readers and that means that all elements of the study design should be reported to enable proper interpretation and reproducibility. Information surrounding the methods and results of the study should be clear-cut and thorough ("The strengthening the reporting," 2021).
Research reports that lack this detail can make it challenging to validate the research and ensure that the information is credible ("The strengthening the reporting," 2021).
It's important to recognize that transparency benefits everyone, including researchers, government officials, healthcare providers and members of the public. This transparency can also help policymakers, governmental officials and even healthcare providers make informed decisions in their own profession (Baskin & Gross, 2019).
When looking into how to make your journal article more transparent, it's good to start by looking at research reporting guidelines for the specific type of study you are conducting ("Guidelines for reporting health," 2015). For starters, the Equator Network is a good way to familiarize yourself with research reporting guidelines. This website provides a comprehensive database of reporting guidelines ("Guidelines for reporting health," 2015).
In human health and nutrition research, there are a variety of research types, including observational studies, randomized trials, systematic reviews and meta-analyses. The most common types of reporting guidelines for such studies are STROBE, CONSORT, and PRISMA, respectively.
These guidelines offer a standardized way for researchers to report and structure their methodologies and findings to ensure that their journal articles remain transparent and complete. This includes a checklist that outlines what each research report should include ("Guidelines for reporting health," 2015).
STROBE – STrengthening the Reporting of OBservational studies in Epidemiology

The STROBE checklist is used by researchers conducting cohort, case-control and cross-sectional observational studies ("The strengthening the reporting," 2021).

The STROBE checklist is comprised of 22 items

CONSORT – Consolidated Standards of Reporting Trials

The CONSORT Statement is an "evidence-based, minimum set of recommendations for reporting randomized trials. It offers a standard way for authors to prepare reports of trial findings, facilitating their complete and transparent reporting ("The CONSORT statement," n.d.).

The CONSORT checklist is comprised of 25 items

PRISMA – Preferred Reporting Items for Systematic Reviews and Meta-Analyses

"PRISMA primarily focuses on the reporting of reviews evaluating the effects of interventions but can also be used as a basis for reporting systematic reviews with objectives other than evaluating interventions ("The PRISMA statement," 2021).

The PRISMA checklist is comprised of 27 items
Anyone can benefit from transparent research reporting, including you and other researchers, government officials, healthcare providers and the general public. By making research reporting more transparent, your research can be reproduced and supports proper interpretation of results ("Guidelines for reporting health," 2015).
References
Baskin, P. K., & Gross, R. A. (2019). Transparency in research and reporting.
https://www.wolterskluwer.com/en/expert-insights/authors-transparency-in-research-reporting
Guidelines for reporting health research: how to promote their use in your journal. (2015, March).
Equator Network. Retrieved 2021, July 13, from https://www.equator-network.org/wp-content/uploads/2015/03/Implementing-reporting-guidelines-in-journals-March-2015.pdf
Moher, D., Altman, D. G., Schulz, K. F., Simera, I., & Wager, E. (2014). Importance of transparent
reporting of health research. Retrieved 2021, July 13, from https://www.equator-
network.org/wp-content/uploads/2016/10/AltmanMoher-Chapter-1-Guidelines-for-Reporting-
Health-Research-A-Users-Manual.pdf
The CONSORT statement. (n.d.). CONSORT. Retrieved 2021, July 11, from http://www.consort-
statement.org
The PRISMA statement. (2021). PRISMA. Retrieved 2021, July 11, from http://www.prisma-
statement.org
The strengthening the reporting of observational studies in epidemiology (STROBE) statement:
guidelines for reporting observational studies. (2021, April 13). Equator Network. Retrieved
2021, July 12, from https://www.equator-network.org/reporting-guidelines/strobe/
Share this page
News Topics