Real Estate and Housing students take private tour of District Energy Centre and local condo development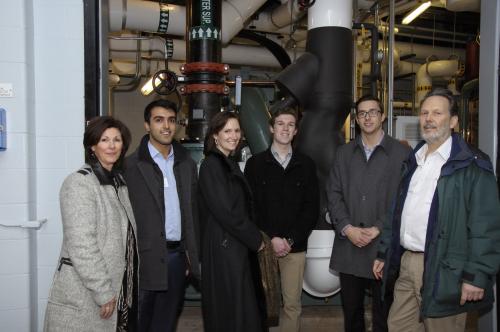 Real Estate and Housing students got an up close look at some major local properties recently, thanks to TRICAR and Envida.
Approximately 60 students, along with professor Avis Devine, toured through the District Energy Centre inside the Sleeman Centre, and the River House Condos. The students saw the thermal energy facility and learned about "how it will eventually supply reliable, economical and efficient energy to the Downtown core as part of Guelph's Community Energy Initiative." Read more on snapd Guelph's website.
Photo credit: Kimberly Vogel