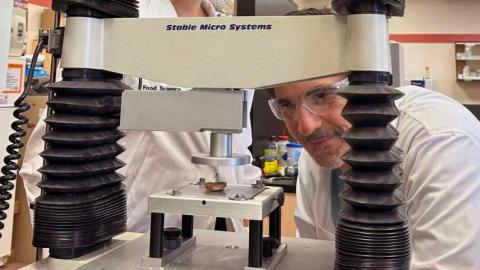 University of Guelph food scientists have developed a simpler and more sustainable way of making plant-based meats with the same texture as steak and chicken.  
The team included Dr. Alejandro Marangoni, a professor in the Ontario Agricultural College, and PhD student Stacie Dobson. They used a special machine that mimics chewing and some leftover corn protein to find a cheaper and easier alternative to expensive high-pressure equipment and processes that are currently used in the production of plant-based meat. 
The researchers' goal was to address the high production costs and textural qualities in plant-based meat alternatives in an effort to make them more appealing and affordable.