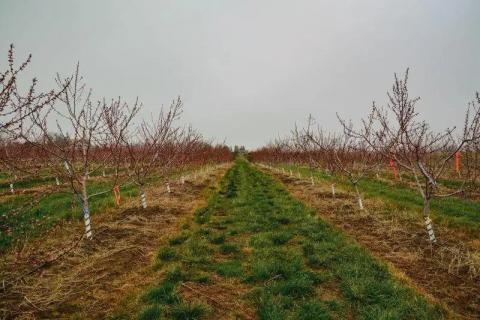 By Abbey Drew
University of Guelph researchers are testing a new peach-thinning product that could revolutionize the tender fruit industry. 
Normally, hand-thinning is required to remove smaller fruits from peach trees. This process is labor-intensive, but it helps the remaining peaches to reach commercial size at harvest.  
Dr. John Cline, a professor in the Ontario Agricultural College, is evaluating a new spray product that will reduce the need for hand-thinning, increase fruit size and offer growers significant savings.