Daniel Rapoport and Adam Toth - CBS - 2010 Competition
Performance
https://www.youtube.com/watch?v=idNizy5v7a4
Profile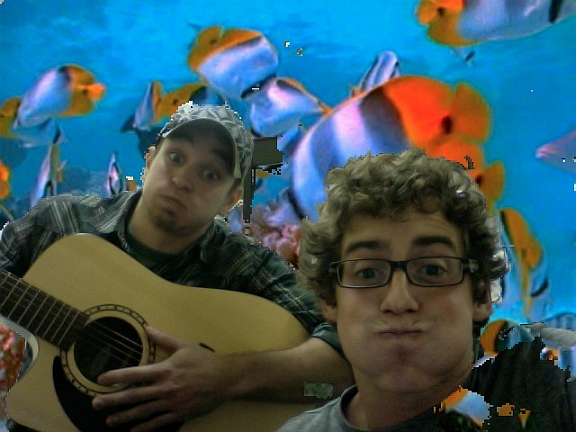 After retiring from a long career as superheroes Daniel (formerly known as Kid Curly) and Adam (formally The Kool-Aid Man…Oh Yeaa) decided a change of pace was in order. Having both protected the streets of Guelph from straight hair and parched pallets as a team, they decided to once again combine their efforts towards appeasing the ears of charity giving citizens.
Growing up Daniel was classically trained in piano and in the Suzuki method of violin. He then continued his musical education throughout high school by performing the bass clarinet in the City of Waterloo orchestral band as well as tenor saxophone in a jazz quartet. During his educational career in Human Kinetics at U of G, Daniel did regular solo performances at The Bullring as well at the Anatomy Memorial Ceremonies.
Adam's musical background includes playing the piano, 1st clarinet and acoustic guitar. During secondary school studies, Adam played solo and first clarinet in the school band and was involved in performances in a competition on a cruise ship in the Bahamas and also performed at the Epcot theme park at Disney World. Adam began self-teaching himself the guitar 2 years ago and has done solo performances at the Bullring and at the yearly Anatomy Memorial ceremonies while attending undergraduate studies at the University of Guelph majoring in biomedical sciences.