COA BINGO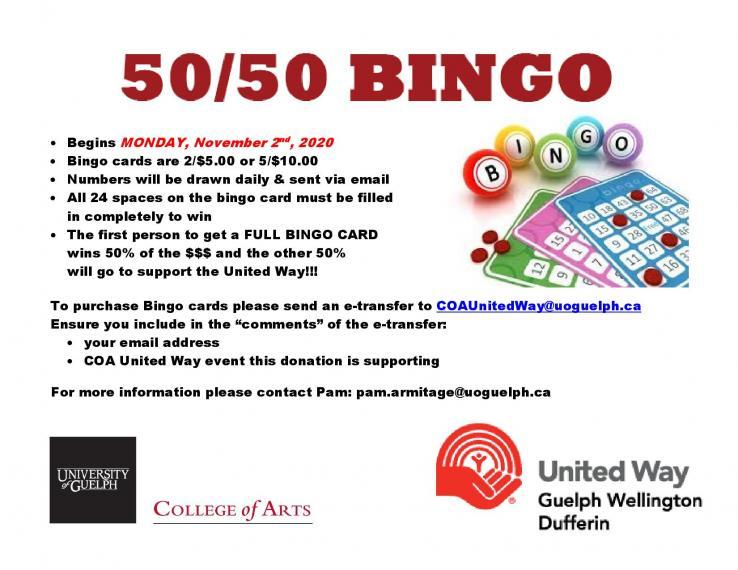 Details
BINGO cards are available to purchase now! It is a 50/50 BINGO, which means that 50% of what is collected goes to the winner and the other 50% goes to United Way. 
The start of BINGO will be Monday, November 2nd. If you register, you will be sent an email with instructions before the game begins. 
BINGO cards:
To purchase your card please e-transfer your money to our designated banking account at COAUnitedWay@uoguelph.ca. Please make sure to include your email address in the message box so you can be contacted. You will then receive an email with your cards attached from that same address. Then all you have to do is wait for daily emails to begin your dabbing!