Knowledge Exchange Event: Advancing the Science of KTT in Agri-Food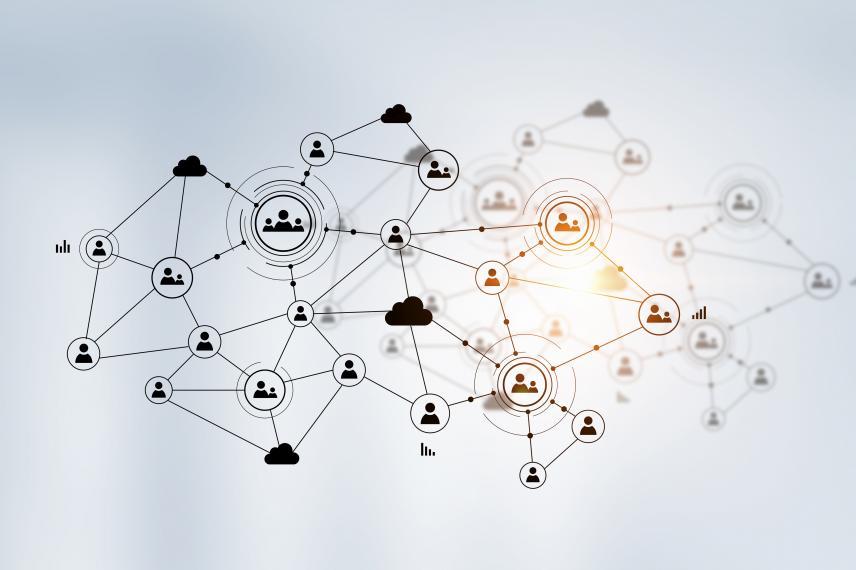 Details
Thank you to all who joined us for the live event on Oct. 28.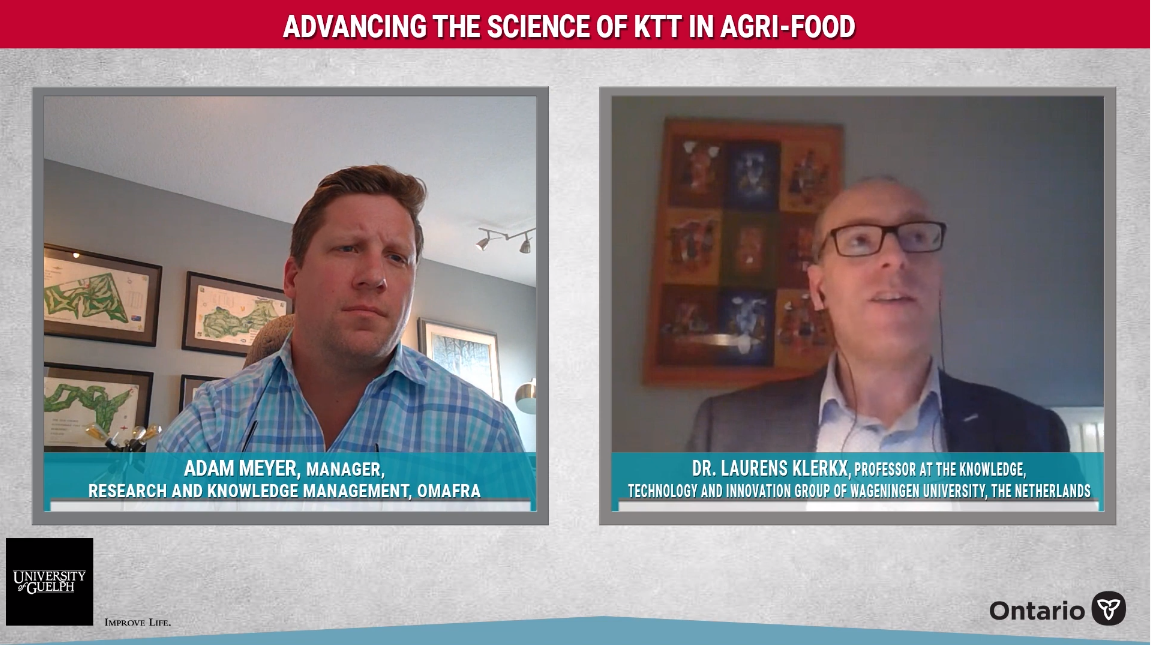 Join us for a two-hour event aimed at advancing the science of KTT in the agri-food sector through theory and practice.
The first hour of the event will feature our keynote speaker with the second hour profiling three current Alliance-funded KTT research projects by U of G researchers.
Agenda: Advancing the Science of KTT in Agri-Food
Session 1: Recent Trends Influencing Agricultural Innovation Systems: Implications for the Science of KTT in Agri-Food
Time
Agenda Item
Speaker(s)
10:00-10:15
Event and Session 1 Introduction

Host: Adam Meyer, Manager, Research and Knowledge Management, OMAFRA
Jen Liptrot, Director, Research and Innovation Branch, OMAFRA
Malcolm Campbell, Vice-President (Research), Office of Research, University of Guelph
Lee-Ann Walker, Chief Administrative Officer/Assistant Deputy Minister of Research and Corporate Services Division, OMAFRA

10:15-10:45
Keynote Speaker
Dr. Laurens Klerkx, Professor at the Knowledge, Technology and Innovation Group of Wageningen University, The Netherlands Presentation PDF
10:45-10:55
Q&A
All
Session 2: Alliance-funded KTT Research Projects
Time
Agenda Item
Speaker(s)
11:00 – 11:10
Session 2 Introductionn
Host: Rebecca Moore, Senior Manager, Communications and Knowledge Mobilization, Office of Research, University of Guelph
11:10-11:40
Profile of 3 Alliance-funded KTT Research Projects

Dr. Erin Nelson, Assistant Professor, Sociology and Anthropology, University of Guelph Presentation PDF
Dr. David Kelton, DFO Research Chair in Dairy Cattle Health, Professor of Epidemiology, Department of Population Medicine, University of Guelph Presentation PDF
Dr. Ataharul Chowdhury, Assistant Professor, School of Environmental Design and Rural Development, University of Guelph Presentation PDF

11:40 - 12:00
Q&A
All
Speaker Bios
Event Website
Share this page
Find related events by keyword