Distinguished Visiting Lecturer: Dr. Ramazan Gençay, Simon Fraser University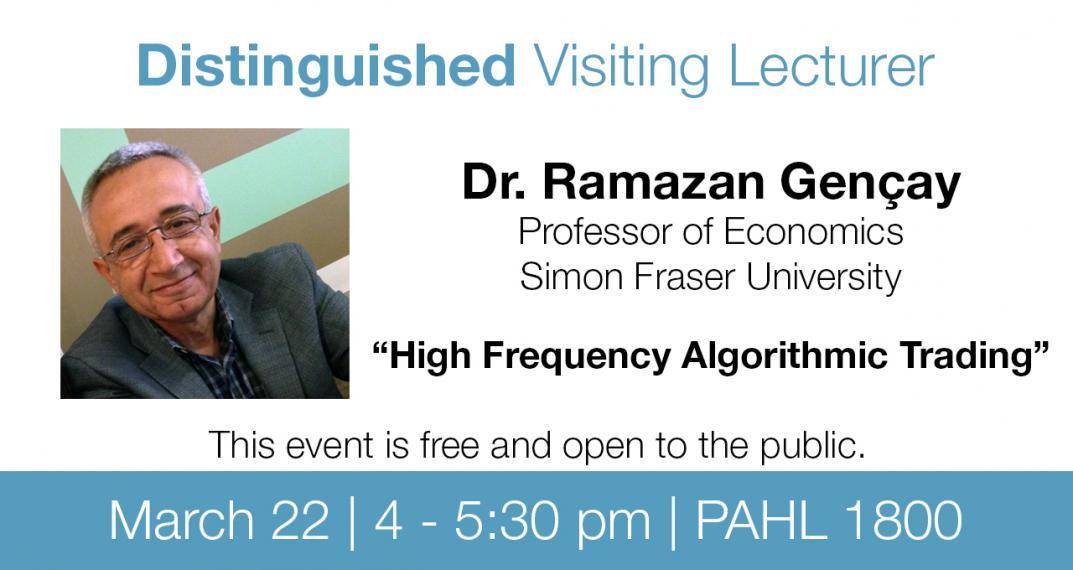 Details
Join us on March 22 as we welcome Dr. Ramazan Gençay, Professor of Economics at Simon Fraser University. Dr. Gençay specializes in financial econometrics, financial economics, market microstructure and trading, nonlinear time series, nonparametric econometrics and chaotic dynamics research. He has more than 60 scientific publications which have appeared in finance, economics, engineering, statistics and physics journals.
Dr. Gençay's talk will be on High Frequency Algorithmic Trading.
This event is free and open to the public.
Share this page
Find related events by keyword