Choosing U of G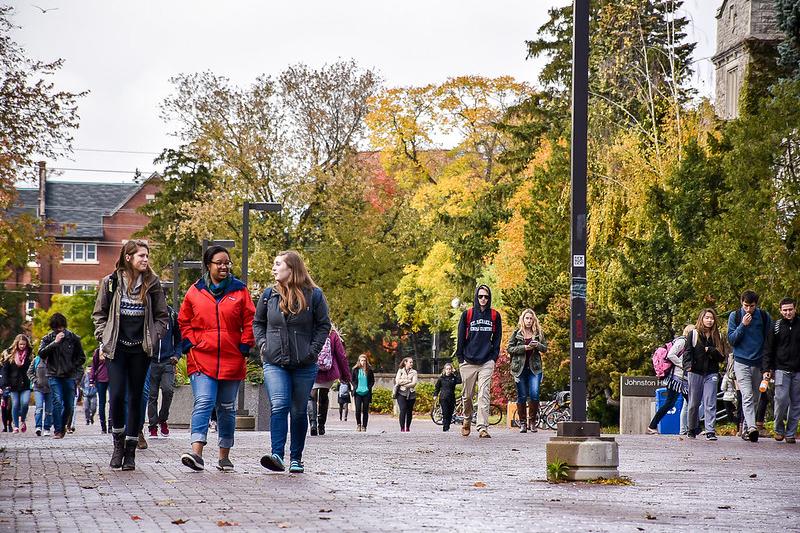 Choosing a university is a huge life decision. It represents a commitment of several years, which can feel overwhelming, especially considering the current global crisis and uncertainties surrounding what your university experience will look like in the months ahead. Fortunately, Canada is home to some of the world's top postsecondary institutions, including the University of Guelph. In fact, U of G was named a top comprehensive and research-intensive school in the country for 2020. Our commitment to student satisfaction has landed us at or near the top of student experience rankings for years. At U of G, students can be sure that regardless of the uncertainties being faced, they will have an engaging experience here. Learn all about our reputation.
But your choice is about more than just statistics, and with that in mind, we spoke to University of Guelph students about why they chose to come here. Students highlighted a sense of community, collaboration, and a feeling of support and connectivity.
"I decided to go to Guelph because of the community and the sense that I felt like I belonged there," says Zante Botha, Mechanical Engineering student in the School of Engineering.
"The campus is gorgeous, the community is incredibly welcoming," adds Sooraj Modi, Computer Science student in the School of Computer Science. "I knew that after I completed [my] tour that this is where I wanted to spend the next 4-5 years of my life."
Our students also talked about the dynamic, collaborative culture at U of G. Students have many opportunities to participate in extra-curricular clubs and initiatives, work across disciplines through coursework and University activities, and engage in unique experiential learning opportunities.
"We have design courses every year, so we collaborate and learn how we would function in a design group setting in the real world," says Talha Tariq, Environmental Engineering student in the School of Engineering.
"I chose the University of Guelph coming out of high school because of its amazing array of comprehensive programs," says Nicole Washuck, Biomedical Toxicology student in the Department of Chemistry.
"The smaller class sizes, and just talking to profs in general and just seeing how nice they were [was really attractive]," adds Tariq about engineering programs.
Just because you've chosen a program doesn't mean you're stuck if you're unhappy or feel another focus area would fit you better.
"Luckily the University of Guelph has a system set up where it's really easy to switch between programs," says Nicole, who ultimately switched into Biomedical Toxicology from a different program. "Which is honestly great for anyone coming out of high school, because it's so confusing to know what you really want to study. Being able to have that flexibility has really been a benefit to me."
You can watch Nicole, Sooraj, Talha and Zante's stories via our video series on YouTube.