Bringing High-Quality Learning Home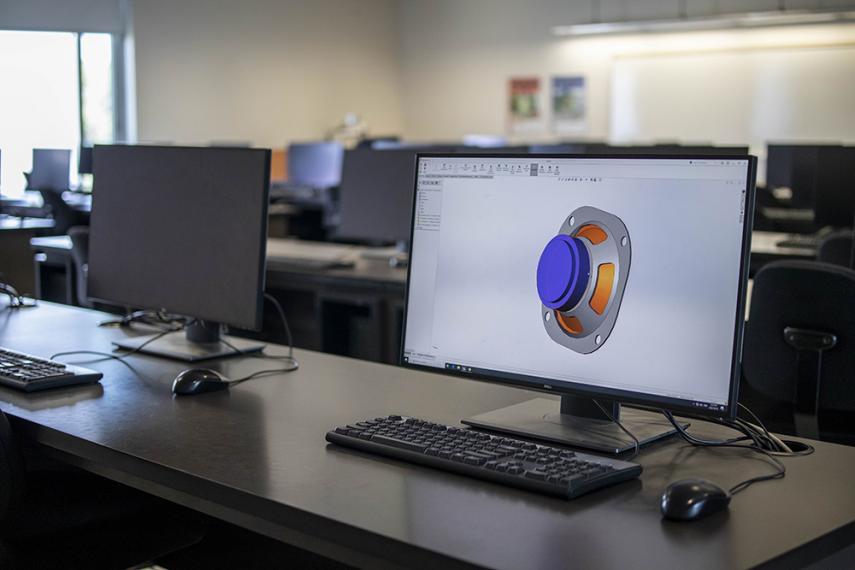 When it became clear that COVID-19 would continue to disrupt campus life this fall, the University of Guelph's School of Engineering was determined to maintain the world-class learning that students expect. In engineering, those experiences are highly dependent on one core component of engineering education: Computers and their software. Faculty and staff strategized a program to loan engineering students the necessary equipment to fully immerse themselves in academic learning and continue their degrees uninterrupted, at a distance.
Through the program, the school is loaning up to 200 computers to new and existing students for the fall semester. While many engineering students have laptops and other computing devices that would be sufficient for typical university courses, they are not always capable of efficiently running necessary software for engineering – if they can run them at all.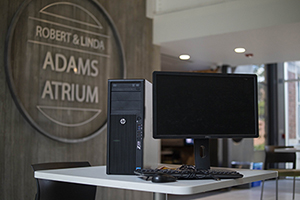 "Software is the big thing," says Joel Best, IT Manager for the School of Engineering. "First-year students need specialized programs like AutoCAD, SolidWorks, and other programs for complex, necessary course components such as learning 3D renderings. These are big, expensive pieces of software."
Joel and the rest of the team are spending the next few weeks evaluating supply and demand, and students' needs for the computers. There will be tiered prioritization for the programs, considering factors such as financial need, internet connection speed, and existing hardware.
"There would be no other way to offer these courses to students," says Best. "Even if someone has a machine capable of handling cloud-based software, there's no guarantee they have fast, reliable Internet access to run that software."
Some students in urban areas may be able to get cloud-based access to software. Should demand outstrip supply, the team will assess obtaining student licenses so that urban-dwelling students can use their own computers as long as they meet requirements to run the software. The additional install-at-home options for software will incur a significantly higher cost than standard licensing for the school.
The School of Engineering will invest $200,000 to execute the computer loan program and to upgrade on-campus technology for students. The funds will purchase monitors and replace the loaned computers with new, high-end workstations. The workstations will be made available to engineering students through the Engineering Remote Lab, a remote access system launched in 2018, until the resumption of face-to-face teaching in computer labs. 
To support this project, donations can be made to the Engineering Highest Priority fund by clicking here or by contacting Erica Charlesworth, CEPS Alumni Advancement Manager.