Grad's Unique Skills Improving Forensic Science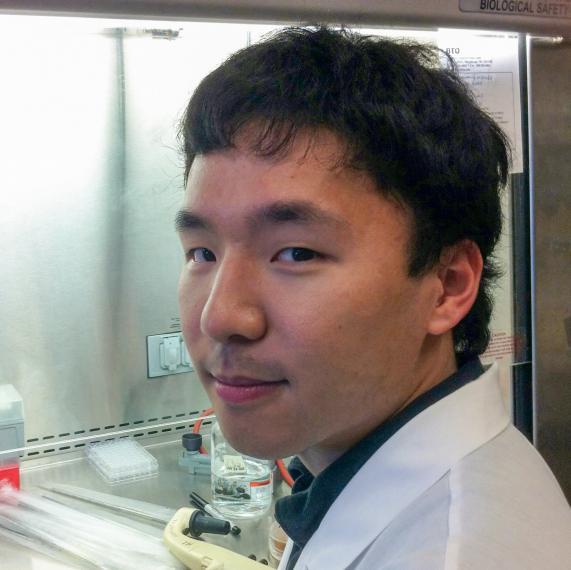 We chatted with biomedical toxicology grad Jonathan Chang about his unique career in science and tech.
Jonathan Chang graduated from the University of Guelph with a B.Sc. in Biomedical Toxicology in 2010. He also completed two U of G certificates, Knowledge Mobilization and Data Science, in 2019. Jonathan is now a Scientific Software Developer for the Royal Canadian Mounted Police (RCMP). We chatted with Jonathan about his interests, role and career moves.
Tell us about your work and your role.
I am currently working as a Scientific Software Developer for the Royal Canadian Mounted Police located in the National Regional Office, Ottawa. I perform full cycle software development starting from business analysis; concept and application design; development; and testing to deployment. The specialized software applications are to provide and improve scientific workflow in a forensic laboratory environment.
You pivoted from a laboratory technician at the University of Guelph to software development in forensics and government. Could you tell us more about that?
During my undergrad at U of G, I got a work-study position followed by a full-time job after graduation as a laboratory technician at the Animal Health Laboratory in the Virology Section. I learned a lot while working there, from serology and immunology to DNA analysis. I was also very interested in crime scene investigation and how science can be applied and used in a criminal investigation.
There's quite a bit of crossover between my degree, my work as a lab technician, and my interest in forensics and, after almost 10 years at the University, I got a job as a Forensic Biologist working at the Ontario Ministry of Solicitor General's Centre of Forensic Science in Toronto.
Growing up, I was always fascinated with computer technology and especially video games. During my time with the Centre of Forensic Science, I had the opportunity to tap into my life-long interest in computers and software, eventually developing software applications to improve laboratory workflow. After a few years, I got a job with the RCMP working in the forensic laboratory at a national level. 
Tell us about a major recent project you've worked on.
My biggest and most complex project I have recently worked on is building a software application for the Forensic Biology Section to input, modify, and search the DNA data. I developed the front-end physical design, all the way to the back-end design of the database. As a result, we were able to retire Microsoft Excel for data tracking through this new user-friendly initiative to easily search and modify the DNA database in a more dynamic and flexible way.
What made you choose the University of Guelph?
I chose U of G because it is consistently ranked as one of Canada's top comprehensive universities. The University also offers many collaborative and interdepartmental program options; in my case, biological sciences, physical sciences and veterinary sciences.
Since Biomedical Toxicology was such a unique interdisciplinary program and the class size was small, I was able improve my participation and have better communication between my classmates and professor. I had great mentors while working at the University of Guelph which shaped me the way I am today.
Lastly, the university has a great community; there are clubs and support groups for people with difference ethnic group, gender and faith.
What's the big picture that interests you and drives you? Why did you choose this line of work?
I've always had an interest in computer science and pure sciences. The technology in science has improved so much over the decades. There's much better analytical chromatography, DNA detection and analysis. I've always wanted to be in a field of scientific automation to improve and streamline the laboratory. What drives me in this line of work is I can use my knowledge in chemistry and toxicology, biology and DNA—that I first learned at U of G—combined with computer programming skills, in the advancement of science and technology.
Is there a quote, saying, or philosophy that you look to for inspiration or support?
Learn from the past, prepare for the future, and live in the present.