World Health Day 2021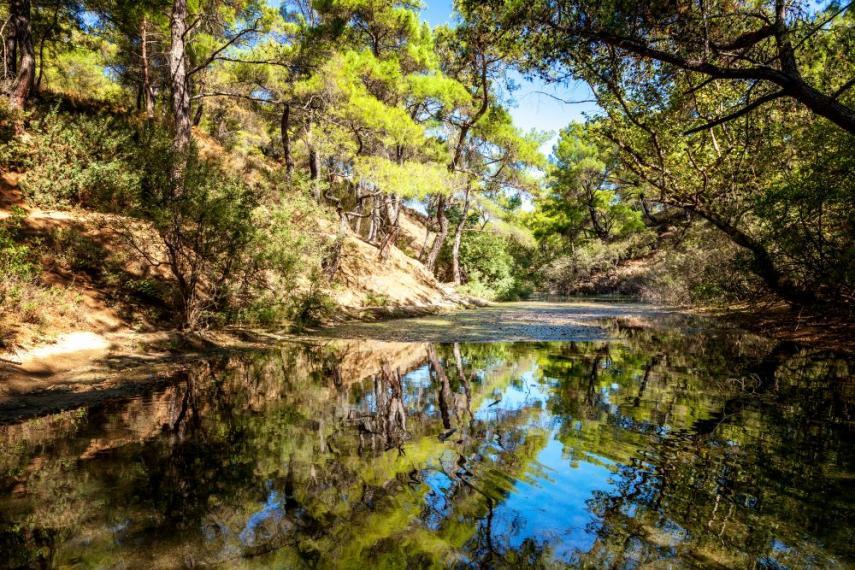 CEPS research contributes to World Health Day theme of building a fairer, healthier world.
April 7th is World Health Day. Organized by the World Health Organization (WHO), this annual international celebration aims to raise awareness around specific health themes. For 2021, the theme is "Building a fairer, healthier world." COVID-19 has shone a light on health inequalities. While some groups of people have easy access to healthcare, others do not. Many people around the world struggle with income, housing, education, and employment. Some do not have access to clean water and many face issues of food security.
This World Health Day, the WHO is calling on leaders to address health inequalities. Here at the University of Guelph in the College of Engineering and Physical Sciences (CEPS) our faculty are already working to drive change and help people all over the world live healthier lives. Read about just a few of the efforts that CEPS faculty are involved in.
Health is Collaboration

Dr. Dan Gillis is an Associate Professor in the School of Computer Science.
Dr. Dan Gillis conducts interdisciplinary research and has taken a collaborative approach to understanding the current COVID-19 pandemic. In a recent publication, Gillis and several colleagues collected more than 60 illustrative examples of collaborative efforts—responses to COVID-19—which ranged from research to public health to sourcing personal protective equipment. These examples involved individuals from government, academia, and the private sector. The team explored examples of crowdsourcing, artificial intelligence, and 3D printing. This study demonstrates the importance of collaborative efforts for uncovering the full picture of a challenge—multiple perspectives, working together in the face of health issues brings us closer to fairer, more equal healthcare access. These types of collaboration have helped us immensely during the current pandemic.
Technology Keeps Us Healthy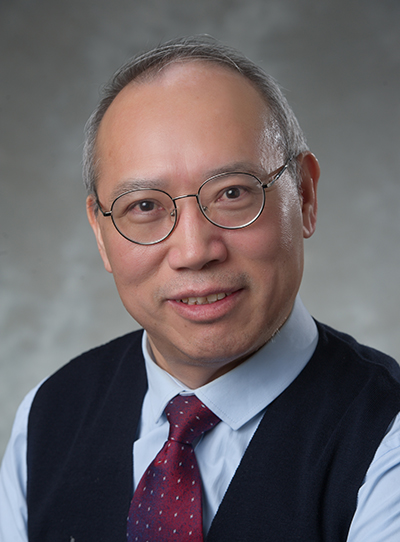 Dr. Aicheng Chen is a Professor in the Department of Chemistry and Tier 1 Canada Research Chair in Electrochemistry and Nanoscience.
Dr. Aicheng Chen, has been collaborating to make a difference in response to COVID-19. Working with ZEN Graphene Solutions Ltd., a Guelph-based industry partner, Chen is developing advanced functional graphene-based nanocomposites with antiviral and antibacterial properties. Graphene is a single atomic layer of graphite, the familiar material used in pencil lead, and it has unique properties that can be harnessed to drive incredible technological advances. Chen and ZEN are exploring graphene-based nanocomposites as a coating, which could bind with and deactivate the SARS-CoV-2 virus. So far, the new graphene-based nanomaterial was found to be 99.9% effective against SARS-CoV-2 virus but also against all aerobic bacteria and fungi tested to date. This coating could help provide a safe environment for patients and healthcare professionals—an important contribution for a safe, healthy world for all.
Clean Water for World Health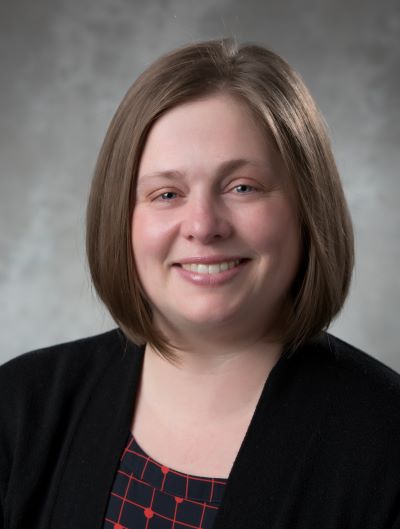 Dr. Jana Levison is an Associate Professor in the School of Engineering.
Dr. Jana Levison has been exploring source water protection for First Nations communities, an ongoing and long-entrenched issue in Canada. In a 2020 publication, Levison and her collaborators—including U of G PhD Student Rachael Marshall, Dr. Ed McBean from the School of Engineering, and Dr. Kim Anderson from the Department of Family Relations & Applied Nutrition—worked with the Anishinaabe First Nations community to identify the challenges and opportunities for improving Indigenous source waters in Ontario. The researchers followed Indigenous research principles, including relationship, respect, relevance, reciprocity, and responsibility, to conduct interviews with stakeholders. The results uncovered issues surrounding scale, jurisdiction, representation, and capacity. Based on the results, the team developed a water protection framework for First Nation communities in Ontario in partnership with an Anishinaabe water protection committee. Watershed-based source water protection programs are integral to the delivery of clean drinking water—a basic human right. Levison's work is built around fairness, bringing improvements to water where it is needed most.
Family Health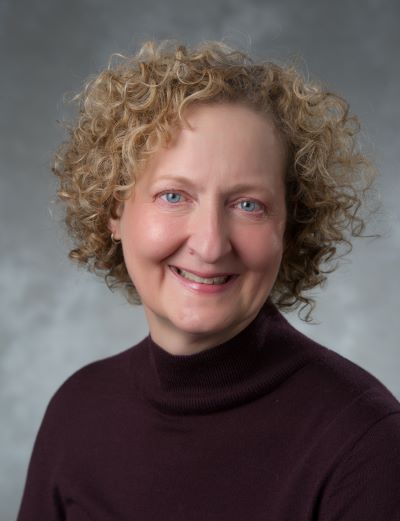 Dr. Gerarda Darlington is a Professor in the Department of Mathematics and Statistics and the Interim Dean for the College of Engineering and Physical Sciences.
Dr. Gerarda Darlington, Professor and CEPS Interim Dean, is motivated by collaborative work with the Guelph Family Health Study. In a recent study, Darlington collaborated to explore how coparenting—the way in which parents do or do not coordinate with and support each other in their parental roles—impacts food parenting practices within families. The researchers conducted an analysis of 58 mothers and 40 fathers who were enrolled in the Guelph Family Health Study. They found that coparenting quality is associated with food parenting and highlight that to improve food parenting practices, and thus child nutrition and health, it is key to address the coparenting relationship. Childhood development and health can have important impacts on health equity in our society. This research provides insight into factors that influence important social determinants of health.
New Cancer Treatment Techniques Will Impact Our Health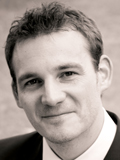 Dr. Dennis Mücher is an Assistant Professor in the Department of Physics.
Dr. Dennis Mücher has been conducting research that addresses cancer, the leading cause of death in Canada. Mücher and his team developed a novel technique that improves proton radiation therapy. U of G PhD students Eva Kasanda and Christina Burbadge are lead authors on two recent studies demonstrating precision of better than one millimetre. Sadly, Christina passed away recently, after a courageous battle with cancer herself. 
Proton radiation therapy exposes patients to beams of intense energy that kills cancer cells. This method is quite precise, but the challenge is accuracy—there is a risk of accidentally targeting healthy tissues and underdosing the target area. I collaboration with Dr. C. Höhr (TRIUMF, Vancouver) Mücher and his team developed and patented a new technique called "hadron tumour marker" that involves implanting a small metallic marker in the path of the beam of radiation, a short distance from the tumour that is being treated. The marker gives off unique gamma rays when it is hit by the radiation beam, which provides real-time feedback that clinicians can use to adjust the treatment. This new technique will make cancer treatments more effective and safe, which will have large-scale impacts for human health.
Read More
Bernardo T, Sobkowich KE, Forrest RO, Stewart LS, D'Agostino M, Gutierrez EP, Gillis D. Collaborating in the Time of COVID-19: The Scope and Scale of Innovative Responses to a Global Pandemic. JMIR Public Health and Surveillance. 2021 Feb 9;7(2):e25935. doi: 10.2196/25935
Burbadge C, Kasanda E, Bildstein V, Dublin G, Olaizola B, Höhr C, Mücher D. Proton therapy range verification method via delayed γ-ray spectroscopy of a molybdenum tumour marker. Phys. Med. Biol. 2021 Jan 22;66(2):025005. doi: 10.1088/1361-6560/abbd16
Douglas S, Darlington G, Beaton J, Davison K, Haines J. Associations between Coparenting Quality and Food Parenting Practices among Mothers and Fathers in the Guelph Family Health Study. Nutrients. 2021 Mar;13(3):750. doi: 10.3390/nu13030750
Kasanda E, Burbadge C, Bildstein V, Turko J, Spyrou A, Höhr C, Mücher D.  GEANT4 simulation of a range verification method using delayed γ spectroscopy of a 92Mo marker. Phys. Med. Biol. 2020 Dec. 15;65:245047. doi: 10.1088/1361-6560/abbd15
Marshall R, Desjardine M, Levison J, Anderson K, McBean E. Moving towards Effective First Nations' Source Water Protection: Barriers, Opportunities, and a Framework. Water. 2020 Nov;12(11):2957. doi: 10.3390/w12112957
ZEN Graphene Solutions. ZEN Graphene Solutions Announces Successful Testing of Its Graphene Compound Against Antimicrobial-Resistant Bacteria. ZEN. 2021 Mar.