Q&A with Dr. Bill Van Heyst for Clean Air Day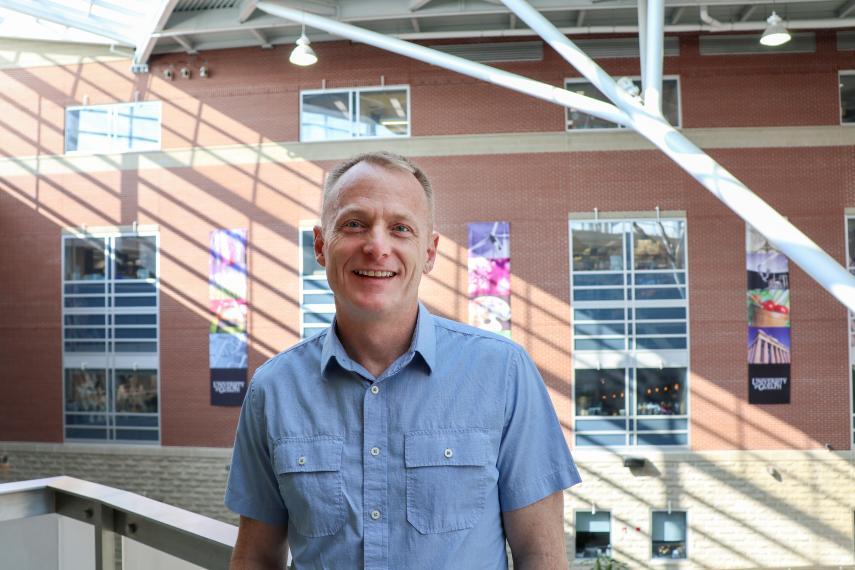 Air pollution is a major concern globally and one of the greatest environmental challenges our world is facing today. Exposure to air pollution increases the risks of respiratory infections, a major health concern especially during COVID-19. Clean Air Day Canada, held annually on June 2nd, brings recognition towards the importance of air quality and its effect on our health, environment, and economy.
We spoke with Dr. Bill Van Heyst, Associate Dean (External Relations) and Professor in the School of Engineering at the University of Guelph who specializes in air pollution to hear more about his research, his thoughts on the issue of air pollution, and what people can do to reduce air pollution.
Please describe your research focus in plain language.
My research, although broadly based on improving air quality, has several different areas of application including: emissions of ammonia and particulate matter to the atmosphere from poultry operations, destruction of harmful exhaust fumes from automobiles using a patented air pollution removal sound barrier for installations along highways, optimizing battery thermal management systems for electric vehicles and, most recently in the fight against  the virus responsible for COVID-19, developing a portable air purification system that will clean a room of dust and air pollutants as well as kill bacteria and viruses in the air of the room.
Some of your work touches on pollution from a variety of agricultural sources from animal housing units, especially in the poultry sector. What is the connection between agriculture and air pollution?
As our global population keeps increasing, so too does the need for food, especially protein. This has resulted in much larger farm operations to meet this demand and, as the operations have intensified, their emissions to the atmosphere have correspondingly increased.
What is the impact of air pollution on the health and wellbeing of Canadians?
As a Canadian, I consider myself extremely fortunate as Canada had relatively good air quality over the last decade (with the exception being in areas close to forest fires). Various studies, however, have linked poor air quality to a variety of respiratory and cardiovascular diseases but also to many other negative health impacts such as depression.
Describe your efforts to mitigate air pollution.
Within the poultry sector, our research attempts to target ways to reduce ammonia and particulate matter emissions. However, this is quite a challenge as ammonia production is favoured when the litter or manure is overly damp while particulate matter generation is favoured when the litter is overly dry. Many times, it's a matter of finding the sweet spot in litter moisture to minimize the generation of both pollutants simultaneously. This can be done by adapting the ventilation system required for each season, recovering heat from the exhausted air (but not the moisture) in winter, and having more frequent manure cleanouts if the barn has a manure belt system.
You have had various industrial partnerships that look at new ways to control air pollution. What is the biggest achievement that has resulted from these partnerships? 
The biggest achievement to date has been the installation of five bays of the SmogStopSQ pollution control barrier along Highway 401 near Bayview in Toronto. The SmogStopSQ pollution control barrier was years in the development in partnership with EnvisionSQ, a Guelph based clean tech company, and is based on a photocatalytic reaction that converts oxides of nitrogen into harmless nitrogen and oxygen gases.
To install the barrier along Highway 401, we partnered with the Ontario Ministry of Transportation and undertook an eight-month field trial to determine the efficacy of the SmogStopSQ barrier in destroying oxides of nitrogen generated by motor vehicles in the real world. Despite numerous technical issues, including the shutting down of lanes of traffic along the 401 for installation, the project was an enormous success. This SmogStopSQ barrier has been commercialized and it is expected to be used on a major highway upgrade in Ontario within the year.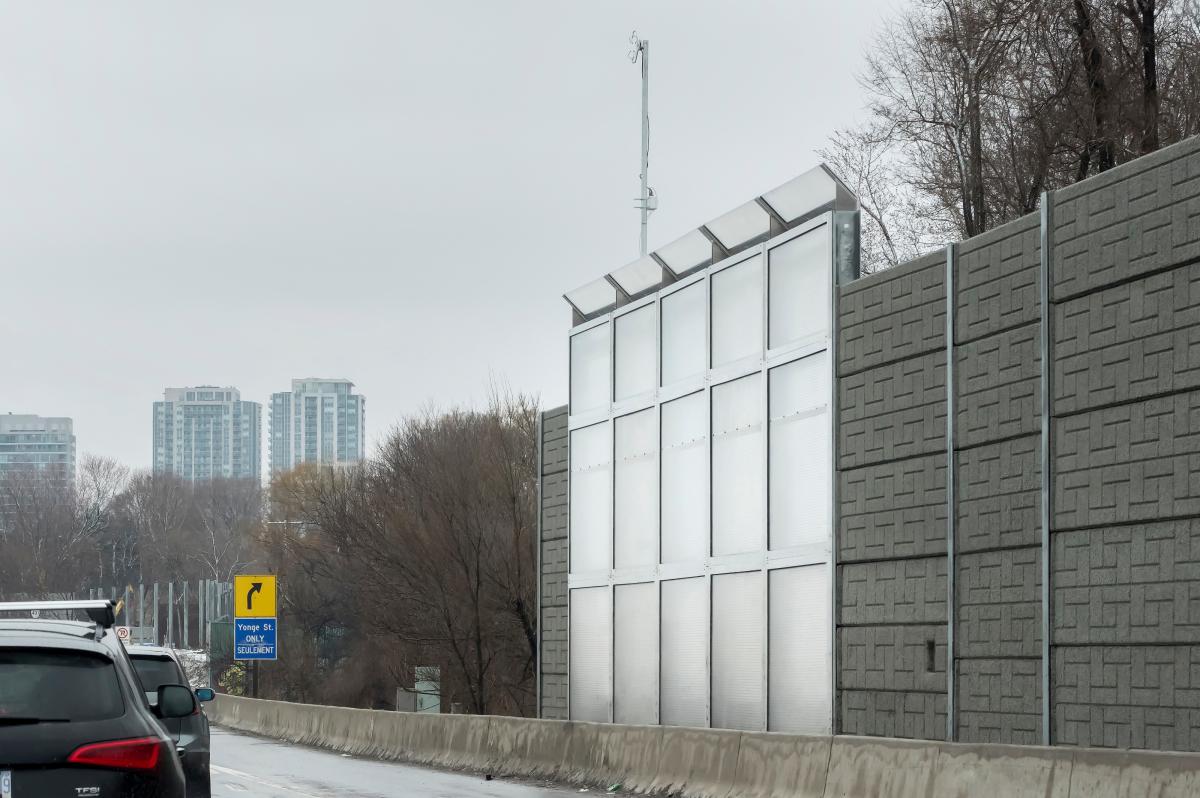 The completed SmogStopSQ pollution control barrier along Highway 401
What is a recent research project/initiative that you are particularly excited about?
With COVID-19, my research group, in partnership with EnvisionSQ, adjusted the photocatalyst formulation to denature bacteria and viruses. This new photocatlyst product, called GermStopSQ, has been incorporated into a patent-pending portable air purification system that will clean the air of dust and gaseous pollutants as well as kill any bacteria and viruses in the air that passes through the system. Once commercialized, this unit will help ensure the safe return of people to their places of work where physical distancing is problematic.
What can people do in their everyday lives to minimize their air pollution on Clean Air Day?
Almost every decision you make in your daily lives will have an impact on air pollution. This can range from the obvious, like walking or biking to work instead of driving your car, to things that are less obvious like the amount of packaging that a purchased item comes in or where an item is manufactured or where food is imported from. The more energy that is required in the form of transportation, manufacturing, and processing, the more harmful it will be for air quality on a global scale as much of the world's energy still comes from fossil fuel combustion. Also stop using disposable products – buy products that can be reused or, at the very least, recycled.