Comet coming to close to Earth

Comet C/2022 E3 ZTF will soon be visible from Earth, giving Canadians a once-in-a-lifetime chance to see this rare comet, a University of Guelph physicist says.
Orbax is a lecturer in the Department of Physics in the College of Engineering and Physical Sciences, the co-founder of Royal City Science – a not-for-profit organization dedicated to STEM education – and one-half of Orbax and Pepper Do Science, an educational science-based platform.  
C/2022 E3 ZTF will pass by Earth throughout early to mid-February as a kilometre-wide ball of frozen gases, rocks and dust, Orbax explains. It will be at its brightest on Feb. 1 at around 10:20 p.m. ET, streaking a bright green light across the sky.
"It will almost look as if you've smudged a painting of a green star while wiping it away," says Orbax.
While the comet isn't new, its presence went undetected for millennia.
That's because C/2022 E3 ZTF takes about 50,000 years to orbit and is subject to the Sun's gravity -- like all other objects in our solar system – so had been too far away to be detected here on Earth until recently.
Last March, it moved into view when it was roughly the same distance away from the Sun as Jupiter -- close enough for astronomers at the Zwicky Transient Facility in California to spot it for the first time.
"No human had seen it prior to 50,000 years ago," says Orbax. "When it was last here, homo sapiens were just starting to replace Neanderthals."
C/2022 E3 ZTF will begin to disappear by the middle of February, sitting near Mars on the 11th and 12th and the star Aldebaran on the 15th. By early March, Orbax predicts it will be gone from view. So, the chance to see it is now.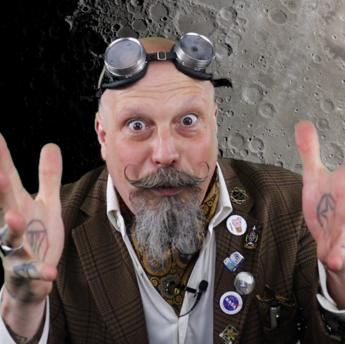 Orbax is available for interviews.
Contact:
Orbax
Share this page
Find related news by keyword