CEPS Alumni Highlight- Alicia Cronin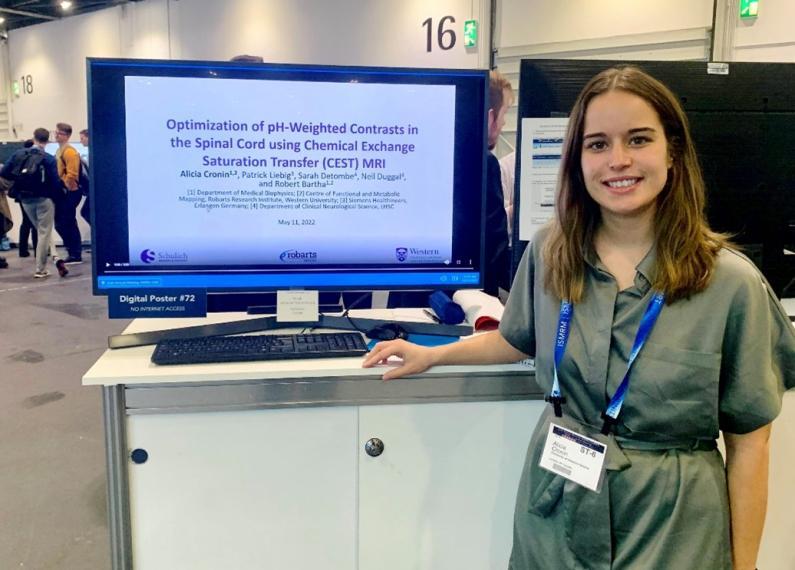 Physics graduate gives insight into her career.
Alicia Cronin is a 2018 grad of the College of Engineering and Physical Sciences. Originally from Teeswater, ON, she earned her degree in Biological and Medical Physics with a Minor in Mathematics. After taking the campus tour and speaking with some faculty, Alicia knew that the University of Guelph was the right place for her.
In high school, Alicia fell in love with physics and decided to pursue an undergraduate degree. When asked about how the program helped her prepare for her career, she said that "Guelph is very unique – I had the opportunity to take all the physics courses but also medical and biology courses to complete my degree. This interdisciplinary focus gave me diversity in my education, and I feel like it was beneficial for my future. The program also allowed me to try out research through the Research in Physics course. Without this course and opportunity, I would have never even applied for graduate school".
One course in particular inspired Alicia to pursue research in the medical field. PHYS*4070 – Clinical Applications of Physics in Medicine was her first exposure to anything MRI related. On top of this class, she was also awarded the Harold E. Johns Studentship award and had the opportunity to work at the Durham Regional Cancer Centre in Oshawa, where her interest was ignited.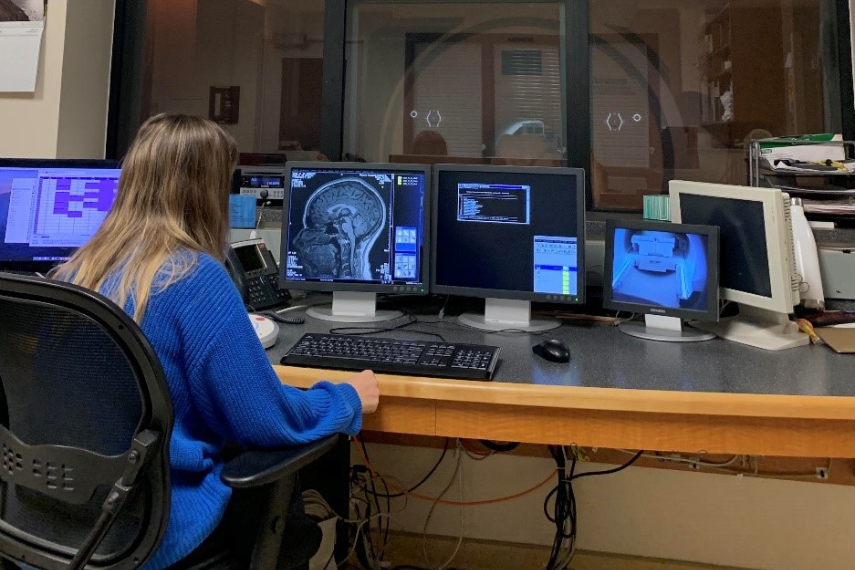 To future Physics students at U of G, Alicia highly recommends engaging in all aspects. "Try to get involved as possible – speak with your peers, professors, graduate students, and staff in the department. Also, don't be afraid to try new things and put yourself out there – it's a good way to learn what you like and what interests you. The field of physics is abundant, and the department has amazing opportunities for you to explore them. University can be challenging to adjust to right out of high school. It is a complete change of pace, and you will have more responsibility regarding your education. However, university allows you the freedom to grow not just in education but as a person".
Currently, Alicia is finishing her PhD in Medical Biophysics at Western University. Her research is focused on the development and implementation of an MRI contrast that can be used to measure pH in the spinal cord. The aim is to use imaging as a measure of outcome in cervical spinal cord compression patients before their decompression surgery. Alicia will be moving out to the US next year to seek out a post-doctoral research position. Looking ahead five years into the future, she hopes to be working in the MRI research field, in either academia or industry.