David Flatla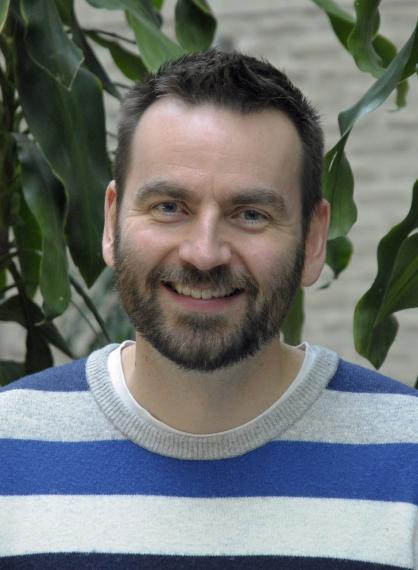 School of Computer Science
Phone number:
(519) 824-4120 ext. 53872
Available positions for grads/undergrads/postdoctoral fellows:
Find Related People by Keyword
Education and Employment Background
Dr. David Flatla received his PhD from the University of Saskatchewan and co-founded a startup company based on his research into Individualized Models of Colour Differentiation called inDigiColour Solutions Ltd. In 2011, he worked as an Invited Researcher in the School of Engineering and Applied Sciences at Harvard University. In 2013, Flatla held a position as a Lecturer and Dundee Fellow in the School of Computing at the University of Dundee, Scotland and in 2017, he was promoted to Senior Lecturer and Dundee Fellow in the School of Science & Engineering. Flatla joined the School of Computer Science at the University of Guelph in 2018 where he is now an Associate Professor.
---
Research Themes
Flatla specializes in the field of Human-Computer interaction, and specifically the sub-domain of Accessibility. His research focuses on augmenting human perception to overcome sensory impairments and to help people with typical abilities understand what it is like to have a sensory impairment. Key areas of focus include:
Online colour differentiation modelling. Users often experience situations where their ability to differentiate screen colours are impacted by factors such as glare or dimly lit monitors. Flatla and colleagues developed an online colour differentiation test that surveys the situational lighting conditions. From this, they created ColorCheck, an image-processing tool that enables designers to assess the proportion of the population they include or exclude through their colour choices.

Colour vision and accessibility. Colour vision deficiencies (CVD) are common, but the experience of those who have CVD are not always well-understood. Flatla and colleagues developed a simulation approach based on empirical models of actual colour perception abilities of a person with CVD. Simulations provide important insights in the experience of individuals with CVD.
Highlights
Microsoft Advanced Reading Technologies Grant, 2015

CHI Best Paper Awards, 2013, 2015, 2016

Engineering and Physical Science Research Council (UK) Grant, 2017

ASSETS Program Co-Chair, 2018