School of Engineering Staff Member Wins Award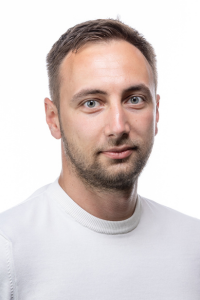 Bogdan Bunescu, Information Technology Manager for the School of Engineering, is the recipient of the 2023 PSA Emerging Leader Staff Award of Excellence.
The PSA Emerging Leader Staff Award of Excellence is intended to recognize the contributions of a young, early career professional, PSA member. This is defined as someone aged 35 and under. Selection criteria that were used to evaluate the nomination packages are:
Professional Excellence: How does the nominee demonstrate professional excellence (e.g. integrity, empathy, commitment, effective communication, accountability, results orientation, etc.) in their role?
Significant Accomplishments: What has the nominee achieved that has had a significant positive impact on the university community, as a direct result of the work they do in their role?
Contributions to a Positive Work Environment: How does the nominee establish and maintain effective working relationships that contribute to a respectful, collegial and supportive work environment?
Emerging Leadership: As an emerging leader, how does the nominee seek out new opportunities for growth and skill development?