COVID-19 Resources
Fostering a Sense of Belonging in Times of Crisis and Challenge: An Equity, Diversity, and Inclusion (EDI) Handbook for Individuals and Organizations During COVID-19
Dear Community Member, 
In these challenging times when everyone's lives are being affected by the COVID-19 pandemic, it is important that we continue to maintain a culture of equity, inclusion, and support in our communities. This is a time to come together, offer to help one another, and work to strengthen the relationship within our communities. 
The Office of Diversity and Human Rights is pleased to provide our U of G community, and the broader community, with a handbook to help navigate these challenging times. It offers suggestions and tips on how to focus on equity, diversity, and inclusion so we can support one another during the difficult days ahead. 
Take care of each other, 
The Office of Diversity and Human Rights
---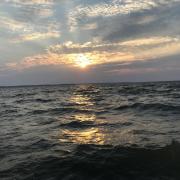 Supporting Our Campus Family
        During this difficult time of COVID-19 challenges for our community and society, it is more important now than ever before, that we continue to maintain a culture of equity, inclusion and support in our campus community. It is a time to come together, offer support to one another and strengthen the relationships within our communities. The Office of Diversity and Human Rights is here to support you, and we recognize the continued importance of fostering a sense of belonging for our students, faculty, and staff.
       We have complied some suggestions for how to best support one another through this difficult time and act as strong and effective allies to others in the University of Guelph community.
        Our various identities may cause us to experience the challenge of COVID-19 differently, each in our own unique ways. International students, as well as staff and faculty with friends and family in other countries, are feeling the strain of a contracting world and tightening borders. The isolation that we are feeling may be particularly compounded for those who cannot immediately return to their families. Those with disabilities and preexisting conditions may be feeling particularly anxious and maybe even discarded by social narratives that focus on those who are young and healthy. The constant bombardment of new developments and the uncertainty of this unprecedented challenge may cause acute difficulties to our mental wellbeing. Existing mental health concerns may be exacerbated by the 24/7 hum of global uncertainty. Those with childcare or family caregiving responsibilities may be finding it difficult to balance multiplying responsibilities with their own wellbeing. And the precarity of our financial circumstances – both individual and global – may cause us to feel more economically stratified and vulnerable than ever before.
        With the myriad of challenges we are facing, these parts of our identities may cause us to feel increasingly isolated. The intersections of our personal identities that we may accept as constants in our everyday lives may become acutely apparent to us in times of challenge. But diversity is still our strength. The diversity that has always made this University a special place will continue to bind us together in this challenging time. It enables us to further build and cement the connections that sustain us by checking in on each other, reminding others that we support them, demonstrating our empathy for one another, and remembering that our social bonds will sustain us through any period of physical distancing.
        While it is important to remember that even the strongest allies will not erase the difficult challenges people are facing during this period of social distancing, strong supports and relationships will help us get through these trying times.  
        To that end, the Office of Diversity and Human Rights offers these tips on strong allyship, enabling us to continue dialogue with our friends, family, peers, colleagues, and classmates throughout this period. Dialogue is an essential aspect of gaining greater awareness and understanding of other's perspectives, finding commonalities in our experiences, clarifying our own thoughts and feelings, and creating shared meaning from our varied circumstances.
        When you reach out to others, consider the following best practices for effective allyship and support:
Strong allies acknowledge their own privileges and openly discuss them. You may recognize, for example, that a challenge someone else is facing during this time isn't one that you yourself face. It's important to explore others' thoughts and feelings and listen with a view to understand others' experiences.
Strong allies resist the urge to "solve" concerns and issues in the ways that they themselves would and instead listen for cues from others about how to offer assistance that uniquely supports those individuals.
Strong allies try to broaden their perspectives by seeking out resources to help them understand the lived experiences of others, without having to rely on those with such lived experiences to educate them.
Strong allies are open and receptive to feedback. They recognize that they don't know everything and will have much to learn. They recognize that they won't always get it right, but they'll always do their best to continually learn.
Strong allies challenge the status quo, ask why society operates in established pathways, and seeks to understand if there are people being left out.
Strong allies recognize and harness their capacity to address social injustices, biases, barriers, and hurtful ways of thinking within their own spheres of influence.
Strong allies respectfully "call in" those around them when they hear subtle, negative, and invalidating messages known as microaggressions to discuss why such comments may be hurtful. For example, if someone places responsibility for COVID-19 with a specific racial or ethnic group, a strong ally would discuss why that's harmful and wrong.
        When face-to-face events resume, DHR looks forward to offering an in-person workshop to further explore these concepts. While allyship is particularly important in this moment, it is an essential ingredient of an inclusive campus at all times. We hope that this serves as a reminder of our capacity to come together to support each other through any challenge, local or global.
        Please feel free to reach out to us at dhrinfo@uoguelph.ca. We are always ready to provide guidance, support, and advice on equity, inclusion, and human-rights related concerns for our campus community.
Take care of each other, 
The Office of Diversity & Human Rights