Educational and Promotional Materials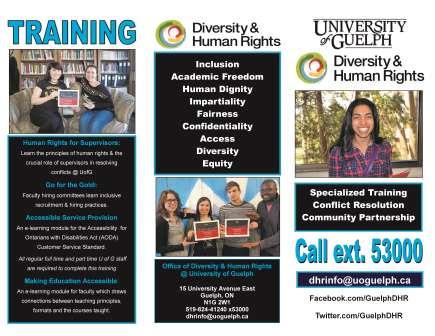 DHR WILDFLOWER BOOKMARKS!
Show your support for an inclusive campus with a plantable seed bookmark. Simply put the seed paper in soil, put it in a sunny spot, keep it moist and enjoy!
Want some for your department or next event? Contact DHR!

DHR PENS!
Reading, writing, DHR! Keep diversity in your pocket with a DHR pen. Want some for your department or next event. Contact Us!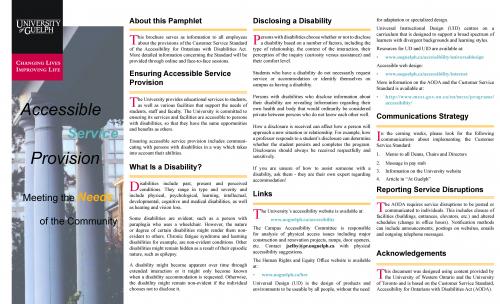 University of Guelph Accessible Service Provision Brochure 
This printable brochure is available in colour or black and white. It provides tips for providing service to people with various disabilities.
Understanding Disability: Creating an Accessible University Brochure 
This brochure was created by the University's Office of Diversity and Human Rights as part of a series. It discusses disability, the duty to accommodate and discrimination.
Diverse Abilities, Infinite Possibilities Posters Series
This poster series features University of Guelph students, staff and faculty with disabilities sharing their work, activities and successes.
Teaching Students with Disabilities - Accessibility Briefs
University of Guelph Open Learning and Educational Support has created a series of brochures that can be downloaded in PDF format that address teaching students with specific accessibility issues. The University is committed to providing goods and services in a way that respects the dignity and independence of persons with disabilities. This policy outlines how the University fulfills this commitment and what individuals can expect when accessing services at the University.